Welcome back once again, friends to the ever interesting, #Author Interview series hosted by Pragun and Me.  We are going to introduce another famous blogger from the Mental Health niche today.  Before we go and talk to her, you can refresh your memory with the previous interviews here:
Are you able to guess who is going to occupy the hot seat today? Yes, it's none other than Pooja. She runs multiple columns on Mental Health and don't you all agree that she fits this hot seat perfectly.  So let's hear what Pooja has to say?
Us: What inspired you to start blogging?
Pooja: I started blogging about 11 years ago just to chronicle my thoughts and creative writing, but it grew on to become my daily dose of self-love.
Us: Can you please describe your blogging journey so far? And who are your biggest supporters?
Pooja: My blogging journey has been immensely rewarding, I eventually branched out to two blogs one each in Hindi and English. The blog babies as I call them got me applause and acclaim and also shaped my critical and creative voice as distinct and strong. My blogging communities and my daughter have been my support all along, you can say I write for myself first and then for them.
Us: Why did you register for the A2Z Challenge?
Pooja: I registered for first A to Z challenge 5 years ago to connect to the international blogging community, especially motivated by my long-time online friend and one of the mentors at A to Z Arlee Bird. Three weeks before the challenge my father passed away and it turned out to be a dedication to him and therapeutic. This year was my 5th consecutive year at A to Z.
Us:

How it feels like to be called a "Author"?
Pooja: I have been an author before, frankly it is just another label, I would rather define myself as a distinct, learned, unbiased and strong voice
Us:

What is the key learning for you from this Blogger to Author Journey?
Pooja: Writing to me as a Sufi is like Sama or whirling or as Zen chanting, I do not associate it with labels, writing is just writing, whether it comes out as a book or on website/blog or stays in my journal is incidental.
Us:

Do you want to share any interesting stuff on this book which has not been captured there?
Pooja: My book Mental Health: A Primer is not just the outcome of one A to Z challenge but years of my continuous leaning towards Mental Health activism and the 26 topics chosen are based on my research as a writer and curator/counselor for websites.
Us:

Do you want to share any future plans for your blog and books with us?
Pooja: I live one day at a time, I have no future plans per se, I hope the voice spreads and grows
Us:

How is your overall feeling on Blogchatter's carnival and what are your recommendations on the same for other bloggers?
Pooja: Blogchatter is a unique and hugely supportive platform for bloggers, especially at the e-book carnival the camaraderie is contagious and the variety of content is so inspiring. To other bloggers I must say, this is worth trying, so much learning and so quick
So, friends, this is another short interview from Pooja, in case you want to grab the copy of her much-acclaimed book, it is
here
for you all.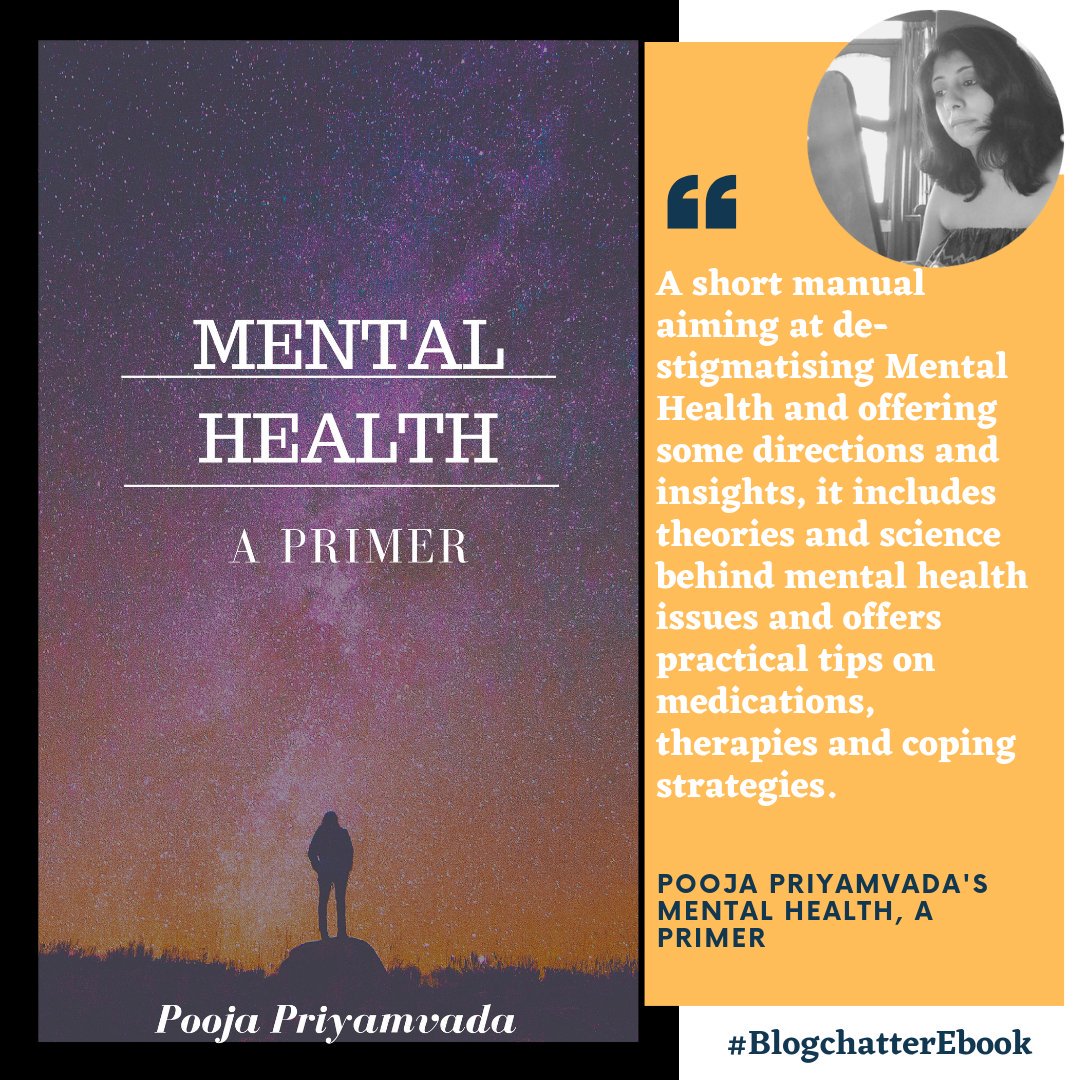 My co-host Pragun has done a candid review of the book "With Love, Yours Hatefully" and you can find the review 
here
.