Parenting is a journey best taken with a helping hand. There would be a lot of advise which the young mother gets to hear from the friends and family. But still there would be times when she would start self-doubting herself and her parenting skills. That's the time when this Ebook, Young Mama's tales comes in handy.
Dimple Surana is a young mother, who has chronicled her journey into motherhood with lots of funny anecdotes and easy to follow tips. The reason why I picked up this book is that I liked Dimple's style of writing and I had followed a few of her posts during the Blogchatter's AtoZ and found them interesting.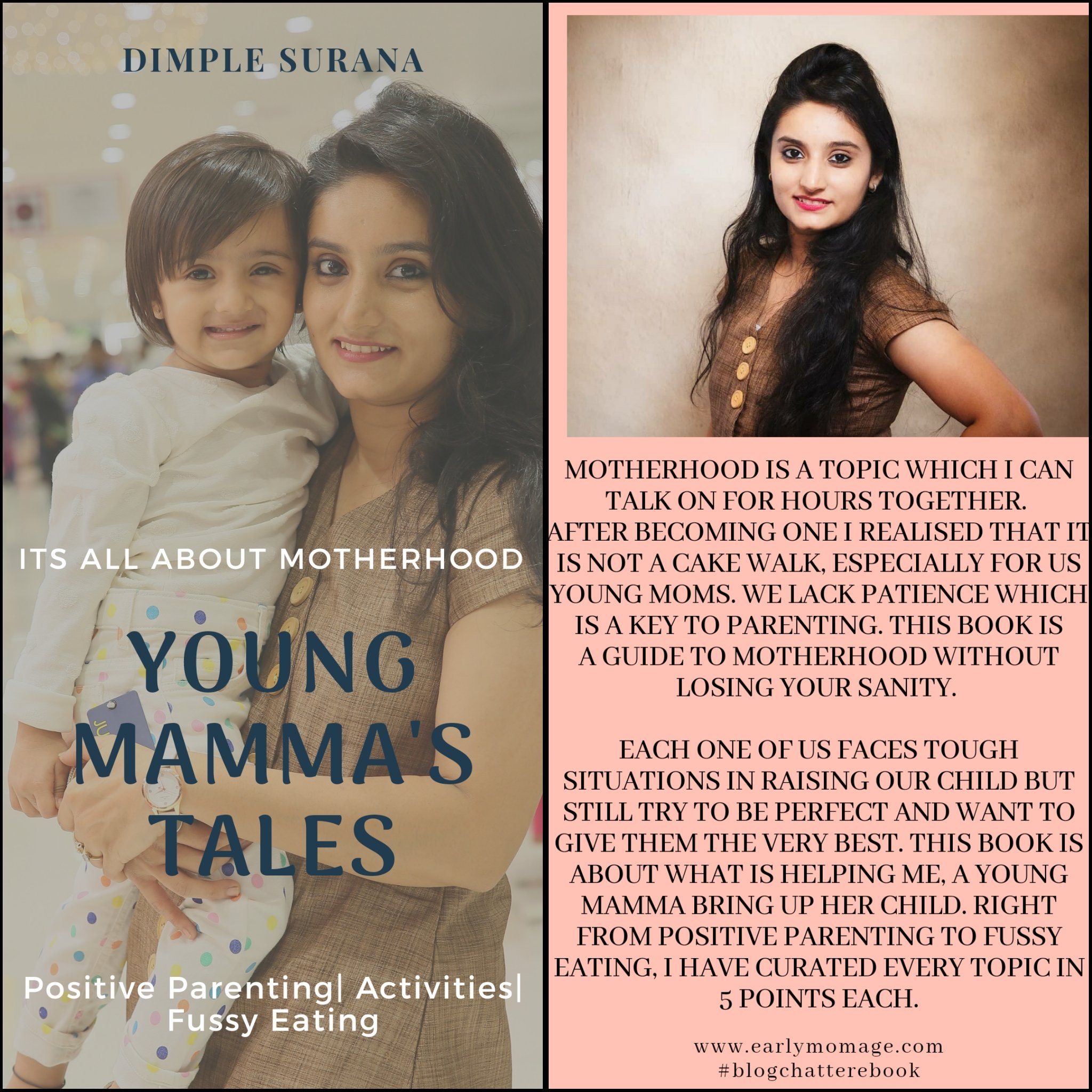 My Review
As stated earlier, Dimple is having a toddler so this book is ideal for all the young parents. She discusses all the typical problems which a toddler parent faces in day to day life. Be it be the healthy eating habits, or facing the never-ending questions from our little chatterboxes. She even discusses the potty training issues in her book. The best part I liked in the book is that all her tips and tricks are bordering over inclusive parenting and positive psychology.
The best part of the book is "How India shapes our child's thinking". Dimple explains very clearly what are the benefits of staying in India and how it would help the kid. Another interesting part is that she advises on including the child in the dinner/lunch preparation and other activities.
About the Author:
Dimple Surana is well known in the Blogger circle and her mommy tales are quite famous in the blogging world. She blogs at Earlymomage.com