In a world often bustling with distractions and busy schedules, it's easy to overlook the simple yet profound practice of gratitude. However, as the Thanksgiving season approaches, we're reminded of the immense power that thankfulness and appreciation can bring to our lives. To help you tap into this wellspring of positivity and enrich your daily experiences, we've curated a collection of 30 heartfelt thankful quotes to inspire thankfulness and gratitude.
These carefully chosen words from various authors, philosophers, and thinkers are gentle reminders of the importance of pausing, reflecting, and acknowledging the blessings surrounding us. Whether you're seeking inspiration for your Thanksgiving dinner conversation, looking to infuse a dose of gratitude into your daily routine, or simply in need of a moment of reflection, these quotes will guide you on a journey of appreciation.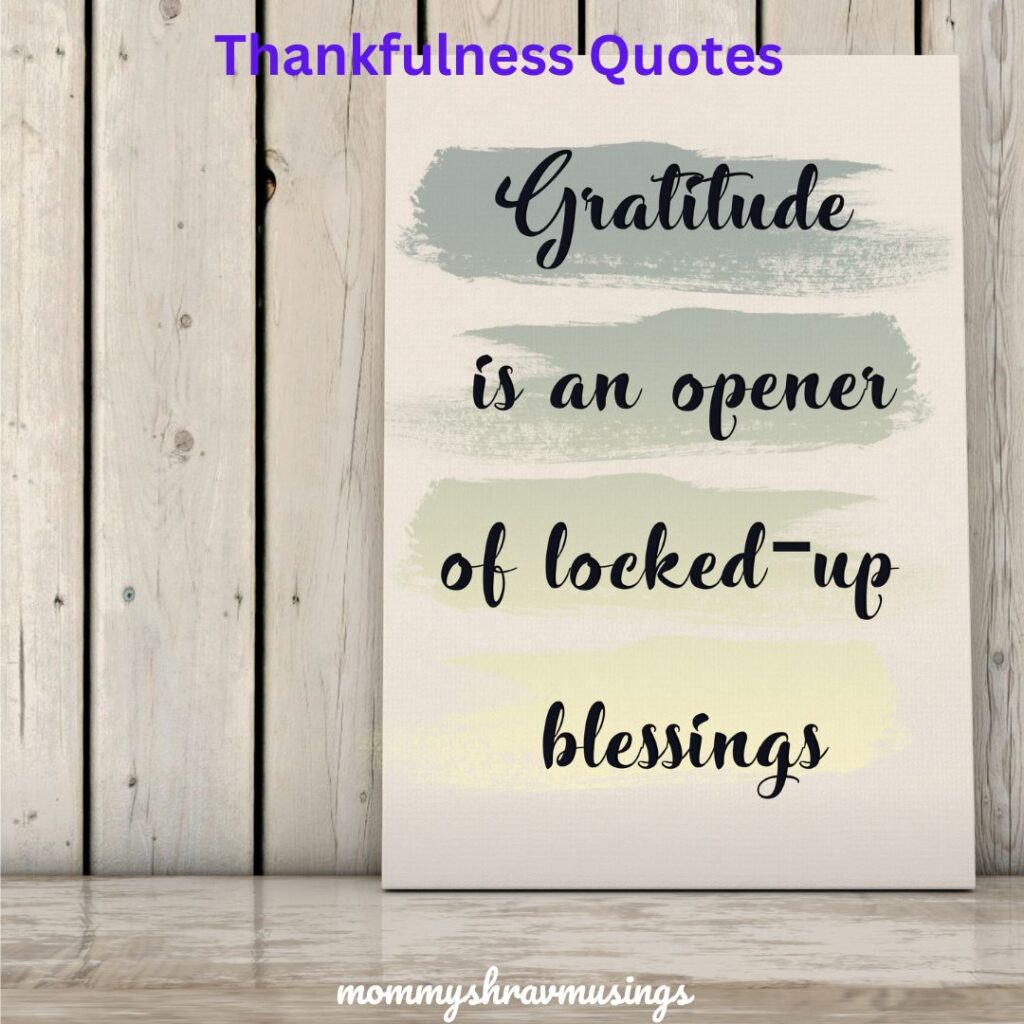 Thankful quotes to inspire thankfulness and gratitude
Let these thankful quotes inspire you, your family, and your friends to embrace gratitude and make it a fundamental part of your lives during Thanksgiving and throughout the year. And here are your thankful quotes to inspire thankfulness and gratitude:
Here are some of the most compelling reasons as to why we should have a gratitude mindset in our lives.
"Gratitude makes sense of our past, brings peace for today, and creates a vision for tomorrow." — Melody Beattie.
"The thankful heart opens our eyes to a multitude of blessings that continually surround us." — James E. Faust.
"In every day, there are 1,440 minutes. That means we have 1,440 daily opportunities to impact positively." — Les Brown.
"Gratitude turns what we have into enough." — Anonymous.
"Thanksgiving is a time to give, a time to love, and a time to reflect on the things that matter most in life." — Danielle Duckery.
"Gratitude is the inward feeling of kindness received. Thankfulness is the natural impulse to express that feeling. Thanksgiving is the following of that impulse." — Henry Van Dyke.
"Gratitude can transform common days into thanksgivings, turn routine jobs into joy, and change ordinary opportunities into blessings." — William Arthur Ward.
"The more you practice the art of thankfulness, the more you have to be thankful for." — Norman Vincent Peale.
"The roots of all goodness lie in the soil of appreciation for goodness." — Dalai Lama.
"Gratitude is the fairest blossom which springs from the soul." — Henry Ward Beecher.
"Give thanks for a little, and you will find a lot." — Hausa Proverb.
"Cultivate the habit of being grateful for every good thing that comes to you, and to give thanks continuously." — Ralph Waldo Emerson.
"Thanksgiving Day is a jewel, to set in the hearts of honest men; but be careful that you do not take the day, and leave out the gratitude." — E.P. Powell.
"Not what we say about our blessings, but how we use them, is the true measure of our thanksgiving." — W.T. Purkiser.
"Gratitude is the healthiest of all human emotions. The more you express gratitude for what you have, the more likely you will have even more to express gratitude for." — Zig Ziglar.
"Gratitude is when memory is stored in the heart and not in the mind." — Lionel Hampton.
"Happiness cannot be traveled to, owned, earned, or worn. It is the spiritual experience of living every minute with love, grace, and gratitude." — Denis Waitley.
"Let us be grateful to the people who make us happy; they are the charming gardeners who make our souls blossom." — Marcel Proust.
"When we give cheerfully and accept gratefully, everyone is blessed." — Maya Angelou.
"Gratitude is the wine for the soul. Go on. Get drunk." — Rumi.
"Gratitude is the fairest blossom that springs from the soul." — Henry Ward Beecher.
"When we focus on our gratitude, the tide of disappointment goes out, and the tide of love rushes in." — Kristin Armstrong.
"The thankful receiver bears a plentiful harvest." — William Blake.
"Gratitude is not only the greatest of virtues but the parent of all others." — Cicero.
"Thanksgiving, after all, is a word of action." — W.J. Cameron.
"To speak gratitude is courteous and pleasant, to enact gratitude is generous and noble, but to live gratitude is to touch heaven." — Johannes A. Gaertner.
"Gratitude is the memory of the heart." — Jean Baptiste Massieu.
"We can only be said to be alive in those moments when our hearts are conscious of our treasures." — Thornton Wilder.
"Gratitude is the sign of noble souls." — Aesop.
"Gratitude is the sweetest thing in a seeker's life—in all human life. If there is gratitude in your heart, then there will be tremendous sweetness in your eyes." — Sri Chinmoy.
These quotes can serve as reminders of the importance of gratitude and thankfulness in our lives, especially during the Thanksgiving season.
You can use these gratitude journaling prompts to start the gratitude rituals at home.
How do you use these thankfulness quotes?
Here are some tried and tested ways in which you can use these thankfulness quotes in your house:
Conversation Starters: Sharing these quotes can be a great way to kickstart meaningful conversations about gratitude around the dinner table or during family gatherings. These quotes will inspire family members to reflect on which quote resonates with them the most and why. And you can encourage family members to take a moment to reflect on what they're thankful for individually.
Craft Projects: You can turn these quotes into beautiful DIY crafts. Create posters or print them on cards, and then involve family members in decorating and displaying them around your home as a visual reminder of gratitude.
Thanksgiving Cards: If your family sends out Thanksgiving cards or notes to friends and loved ones, you can incorporate these quotes into your messages to express your gratitude and appreciation.
Family Gratitude Ritual: Make it a family tradition to read one of these quotes aloud at the beginning or end of a Thanksgiving meal. It can set a positive and thankful tone for the gathering. For families with children, these quotes can be used as teaching tools to instill the value of gratitude. You can place these quotes on family bulletin boards, refrigerator doors, or screensavers to serve as constant reminders to be thankful.
Social Media Sharing & Journaling: Share these quotes on your family's social media accounts as a way to spread positivity and encourage others to embrace gratitude. If your family keeps gratitude journals, incorporate these quotes into your entries. They can provide inspiration for daily or weekly reflections.
By following these rituals, you can encourage everyone to take a moment to appreciate the good things in life and express their thankfulness, contributing to a more positive and harmonious family environment.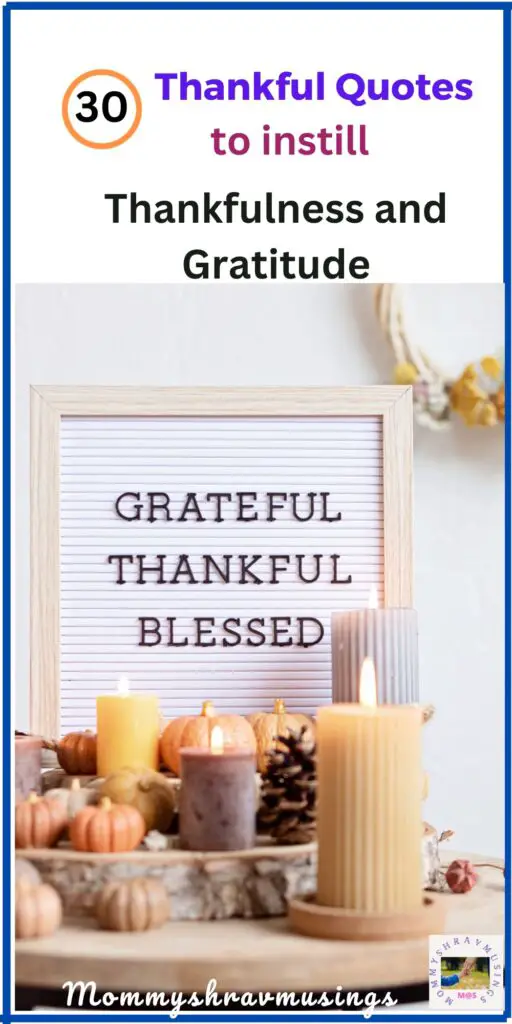 Parting Thoughts:
Remember, gratitude can transform our perspective, enhance our well-being, and strengthen our relationships. It's a gift we can give ourselves and others and costs nothing. By regularly expressing thankfulness for the beauty and abundance around us, we open our hearts to the richness of life itself.
So, as you go about your days, let these quotes serve as gentle nudges, prompting you to pause and reflect on the blessings that often go unnoticed. Share them with loved ones, make them a part of your daily rituals, and watch as your life becomes infused with a newfound sense of appreciation and contentment.
As the holiday season approaches and you gather with family and friends, remember that the spirit of Thanksgiving can be a guiding force all year long. Let gratitude be your constant companion, guiding you through challenges and celebrating your triumphs. After all, it's not about having everything but appreciating everything you have.
QOTD: Ask your children – what they understand about gratitude and why they have to be grateful in their lives.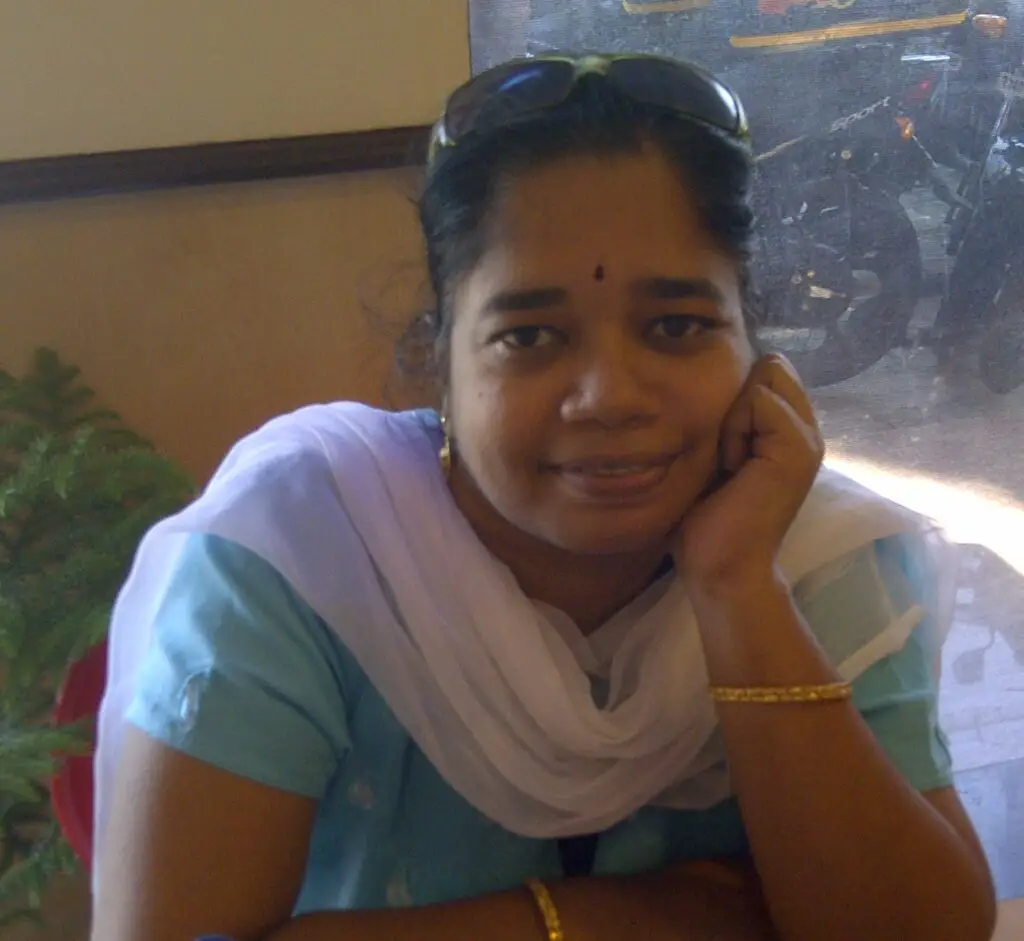 Suhasini, IP, is the Author of the book "Practical Tips for Kids Mental Health." As a certified kids and parents life coach, she helps/guides you toward a happy family life for your kids. She firmly believes, that "Emotionally Happy Kids of today are the Mentally Strong and Happy Citizens of tomorrow." Let's make the world a happy and beautiful place for our kids to thrive.