The ultimate guide for Outdoor Party Ideas for your teens to hang out with their friends.
As the crisp autumn air begins to weave its enchanting spell and the leaves adorn themselves in hues of gold and crimson, there's a tangible sense of magic in the season. For parents, this time of year offers a unique opportunity to create unforgettable memories with their teenagers. And what better way to do so than by hosting a gathering of their friends for an outdoor play date?
In this ever-connected digital age, where screens often replace smiles and virtual interactions take precedence, inviting your teen's friends over for outdoor fun can feel like a heartfelt embrace. It's a gesture that fosters their social bonds and allows you, as parents, to be a part of the joy and laughter that youth brings.
This blog post will explore 13 handpicked outdoor party ideas tailor-made for teens during the fall season. These activities are not just about entertainment; they're about forging connections, nurturing creativity, and savoring the beauty of autumn's embrace. So, as you read on, envision the smiles on your teens' faces, the warmth of the season, and the joy of coming together for some old-fashioned outdoor play. It's a journey worth embarking upon, and we're here to guide you every step of the way.
Here are some amazing Halloween Activities for your Teens for which they can't say NO.
Tips for hosting the Outdoor Party for your Teens
Planning an outdoor party for your beloved teens amid the enchanting backdrop of the fall season can be an enriching and heartwarming experience. In the following sections, we'll explore a treasure trove of planning tips to help parents like you orchestrate a party that leaves your teens and their friends brimming with joy.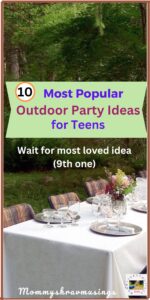 1. Planning Stage:
Consult with Your Teen: Discuss the party idea with your teen and their friends. Get their input on what activities they'd enjoy and who they'd like to invite.
Choose a Suitable Date and Location: Check your family calendar and select a date that works for you and your teen. Then, decide which outdoor space you can use for the party. Your own backyard, local parks, or rented venues are potential locations for the party.
Activity Planning: Based on the chosen outdoor party idea (e.g., bonfire, scavenger hunt), plan the specific activities and logistics in detail. Have a backup plan in case of inclement weather.
Budgeting: Determine a budget for the party that includes expenses for food, decorations, activities, and any rentals or permits needed for the chosen location.
2. Execution Stage:
Invitations: Send out invitations well in advance, whether digitally or on paper. Include all necessary details like date, time, location, RSVP information, and any special instructions (e.g., bringing a specific item for an activity).
Decorations and Ambiance: Decorate the party area with fall-themed decorations like pumpkins, leaves, and lanterns. Also, plan how to create a welcoming and festive atmosphere in that party area. Plan for the music and lighting effects that your teen would like to use. Please have space for some seating arrangements for the parents who might accompany their teens.
Food and Drinks: Plan a menu that suits the theme and activities. For example, offer s'mores, hot chocolate, and snacks for a bonfire night. Consider the guests' dietary restrictions and allergies when planning the menu.
Entertainment: Depending on the chosen activities, prepare any necessary equipment or supplies in advance. If applicable, hire entertainers or instructors to lead specific activities, or you can invite fellow parents to hold the fort and handle the entertainment zone for the kids.
Photography and Memories: Assign someone to capture the moments, whether a designated photographer or a DIY photo booth with props.
Party Favors and Prizes: Consider providing small party favors or prizes for games and contests to add an extra element of fun.
Communication with Parents: Keep lines of communication open with the parents of your teen's friends. Ensure they know the details of the party, including drop-off and pick-up times.
Here are some interesting Fall Bucket Lists of Activities for your teens.
3. On the Party Day:
Safety First: Ensure adults are present to supervise the event, especially if it involves fire (e.g., bonfire), water (e.g., swimming), or any potentially hazardous activities. Please ensure a first aid kit is on hand, and parents provide emergency contact information for their wards.
Communication with Parents: Keep lines of communication open with the parents of your teen's friends. Ensure they know the details of the party, including drop-off and pick-up times.
Flexibility: Be flexible and adaptable during the event. Sometimes, the best moments are unplanned and spontaneous.
Cleanup Plan: Plan for cleanup after the party and enlist the help of your teen and their friends to assist with this task. Dispose of waste properly, especially if the party is held in a public space.
Gratitude and Appreciation: Encourage your teen to express gratitude to their friends and any adults who helped make the party successful.
Remember that the key to a successful outdoor party for teens is to create a fun and memorable experience while ensuring safety and organization. With thoughtful planning and your teen's support, you can host a fantastic fall outdoor party that everyone will cherish.
Popular Outdoor Party Ideas for Teens:
So, with the excitement building, let's embark on this journey together. Here are some creative and most popular outdoor party ideas for teens:
1. Bonfire and S'mores Night: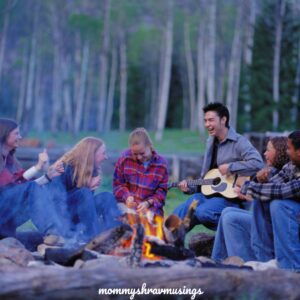 Set up a safe and controlled bonfire area with adult supervision.
Provide all the ingredients for s'mores – marshmallows, chocolate, graham crackers, and long roasting sticks to roast them.
Create a cozy atmosphere with blankets and seating around the fire so that they can sit down and relax while sharing stories around the fire.
You can even play their favorite playlist with soft music in the background and have some string lights in that area.
2. Pumpkin Carving Contest: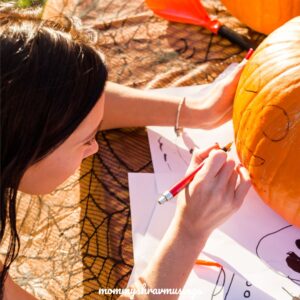 Provide pumpkins and carving tools, stencils of various sizes to accommodate different skill levels.
Set up a designated area for carving with newspapers or disposable tablecloths to catch pumpkin guts.
Have a contest to see who can carve the most creative or spooky pumpkin.
Invite a judge, have everyone vote for their favorite carved pumpkin, and offer small prizes for the best designs.
3. Scavenger Hunt: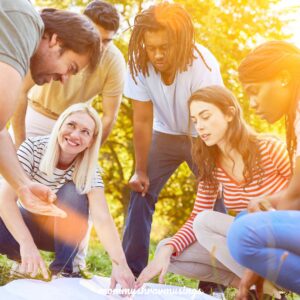 Create a fall-themed scavenger hunt with clues and riddles. Prepare clues that lead participants from one location to another, ultimately revealing the final hidden treasure.
Hide items like colorful leaves, small pumpkins, or fall-themed trinkets.
Have a small prize or treat at each clue location to keep participants motivated.
Divide teens into teams and see who can solve the clues and find the items fastest.
4. Outdoor Games Tournament: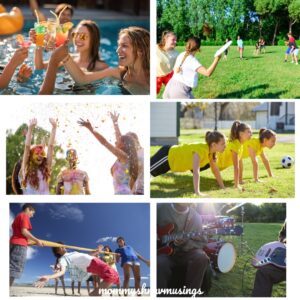 Organize a tournament of outdoor games like cornhole, frisbee, sack race, ring toss, capture the flag, obstacle course, or balloon toss. You can plan for team games or individual games., depending on the number of teens attending the party.
You can enlist your teen's help and decide on these party games much earlier to keep the supplies ready.
Set up prizes for the winning teams or individuals.
5. Costume Party or Masquerade Ball: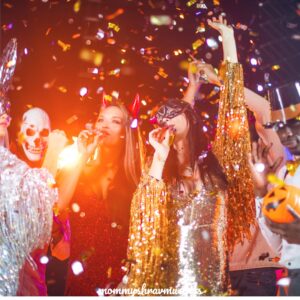 Encourage teens to come dressed in their favorite fall or Halloween costumes. Else, you can specify a dress code and encourage teens to get creative with their costumes.
Consider a masquerade ball with elegant masks and music.
You can even plan on conducting a relay race where each team member has to dress up in a different fall-themed costume before passing a baton.
Have a costume contest with categories like "Best DIY Costume" or "Most Creative Costume."
Arrange for string lights in the party area so that the teens will get the feel of attending a real ball.
6. Outdoor Movie Night: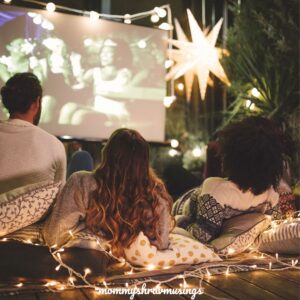 Set up a projector and a white sheet in the yard or a park after testing the projector and audio equipment ahead of time to ensure a smooth movie experience.
Create a comfortable viewing area with blankets, cushions, and outdoor seating.
You can also set up tents or canopies for the teens to get the feel of a camping night.
Choose a selection of teen-friendly fall movies.
Provide a concession stand with popcorn, candy, and warm beverages.
7. Apple Picking Adventure: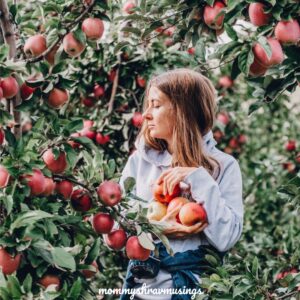 Organize a trip to a local apple orchard after contacting the apple orchard in advance to arrange group rates and confirm their apple-picking policies.
Teens can pick their own apples, and you can use them later for apple-themed activities like apple pie baking or caramel apple decorating.
Bring baskets or bags for collecting apples, and consider providing apple-picking tips or fun apple facts.
Afterward, host apple-themed activities like apple pie baking or caramel apple dipping.
You can even host a mini fall harvest festival with games like bobbing for apples and a pie-eating contest with the help of the apple orchard owners.
8. Nature Hike and Picnic: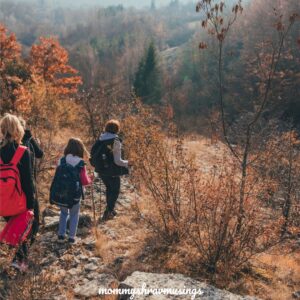 Choose a scenic trail suitable for the group's fitness level and provide maps or guides if needed.
Pack a picnic basket with a variety of fall-inspired foods and drinks like apple cider, pumpkin muffins, and sandwiches.
Encourage teens to engage with nature by observing wildlife or collecting interesting leaves and rocks.
After the picnic, the teens can display the treasures collected from the hike, and you can offer small prizes for the most voted ones among them.
9. Fancy Outdoor Ball: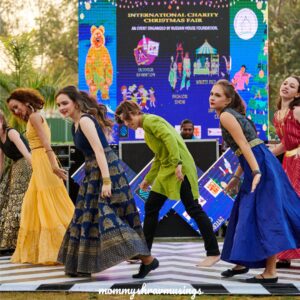 If your chosen outdoor party area is fancy enough, you can even think of hosting an outdoor ball for your teens. All teens will get excited hearing about the ball date. You can encourage them to dress up in their finest attire.
Transform that outdoor space into a glamorous setting with elegant decorations like fairy lights, draped fabrics, and chandeliers.
Arrange for a DJ or live band to play music that suits the occasion, including slow dances and upbeat tunes.
Offer a variety of appetizers, main courses, and desserts that cater to different tastes and dietary restrictions.
You can even plan for a crowning moment, where a "prom king" and "prom queen" can be crowned.
10. Instagram themed Party: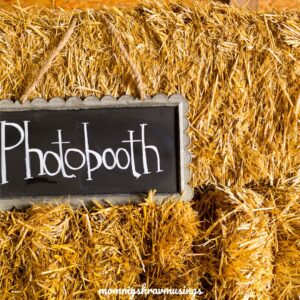 Teens love taking selfies and sharing on social media. So you can arrange fall-themed photo booths with different accessories and props.
Set up a backdrop with fall foliage, pumpkins, mirrors, and other autumn decorations.
Provide a variety of props like hats, scarves, masks, and signs with humorous or fall-themed messages.
The main idea of this party is to set up multiple photo booths with different accessories and themes so that the teens can enter into their selfie world and enjoy taking pictures with their friends.
With these outdoor party ideas for your teens, you can host an unforgettable party for them that showcases the best of fall's magic and the warmth of a close-knit community. It's a chance to create cherished memories that will stay with you and your teenagers for years.
Parting Thoughts:
As the leaves turn to vibrant shades of red and gold and the autumn air carries a hint of excitement, it's the perfect time to embrace the beauty of the season and celebrate the spirit of togetherness. We hope this guide to popular and fun outdoor party ideas for teens during this fall season has inspired you to create unforgettable moments with your young ones and their friends.
Remember, the essence of these gatherings lies not only in the activities but also in the bonds formed, the laughter shared, and the warmth of friendship. As parents, we have the privilege of watching our teens grow and thrive, and providing them with these experiences adds a touch of magic to their journey.
So, the most important ingredient is your love and enthusiasm, whether you're planning a whimsical costume party or a sophisticated outdoor ball. The memories you create will be the threads that weave the fabric of their teenage years, making them all the more vibrant and rich.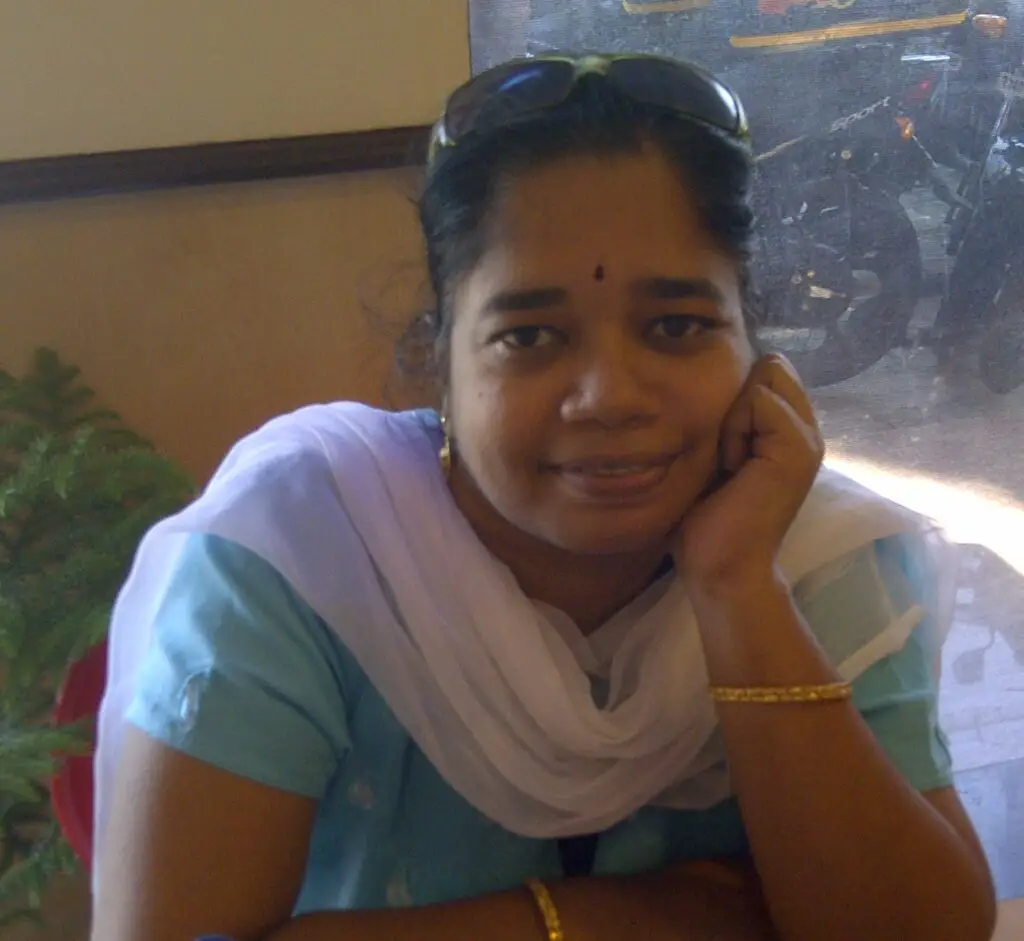 Suhasini, IP, is the Author of the book "Practical Tips for Kids Mental Health." As a certified kids and parents life coach, she helps/guides you toward a happy family life for your kids. She firmly believes, that "Emotionally Happy Kids of today are the Mentally Strong and Happy Citizens of tomorrow." Let's make the world a happy and beautiful place for our kids to thrive.