As Labor Day weekend approaches, families nationwide are gearing up for a well-deserved break from the daily grind. This holiday celebrated on the first Monday in September, not only honors the invaluable contributions of the workforce but also offers a precious opportunity for families to come together and create lasting memories.
If you're wondering how to make the most of this long weekend, you're in the right place. In this article, we've curated a list of fun and exciting Labor Day activities tailored for families of all shapes and sizes. Whether you have teens, tweens, or elementary-aged kids, these activities are designed to bring generations together, foster bonds, and infuse your holiday with fun and laughter.
So, put away your work-related worries, stow your school schedules, and get ready to embark on a Labor Day adventure that your family will treasure for years to come. Let's dive into these fantastic Labor Day activities for families, ensuring your holiday weekend is packed with joy, togetherness, and a touch of uniqueness.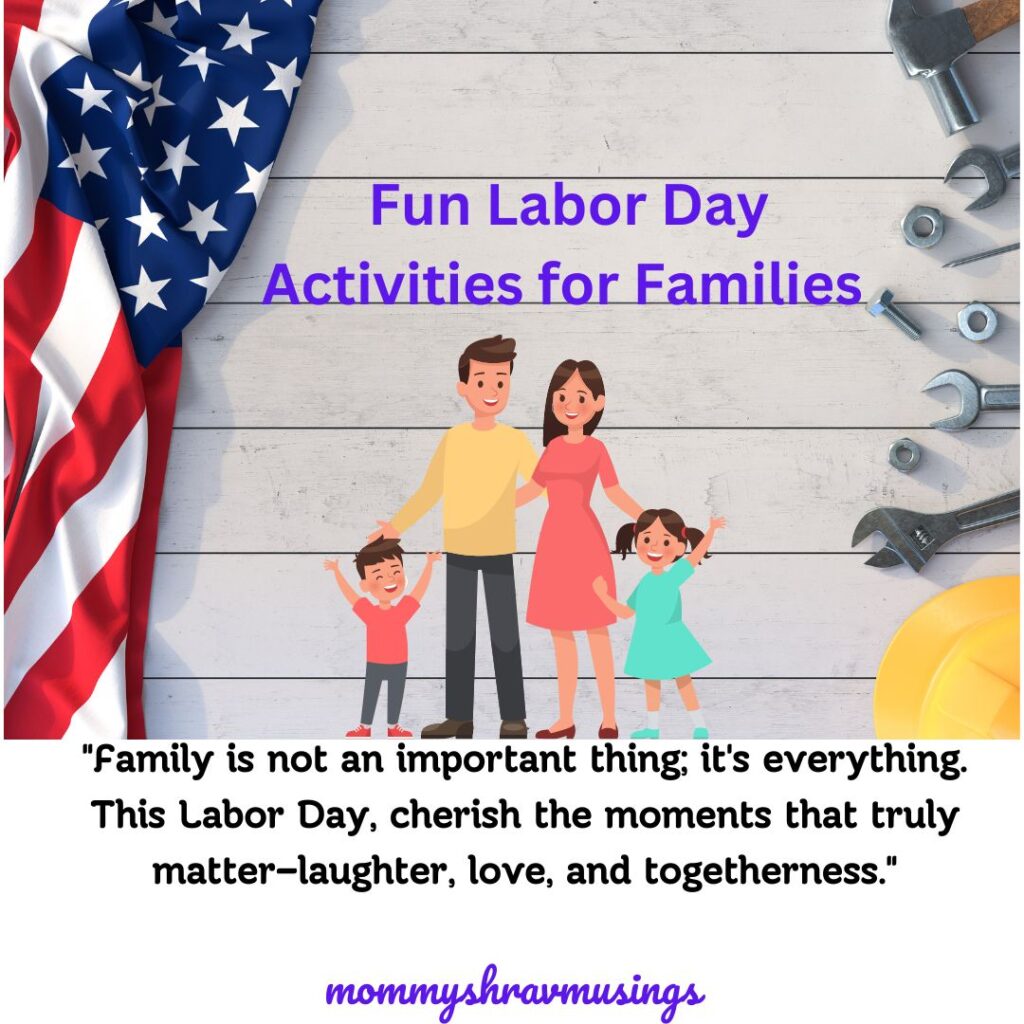 What's unique about Labor Day weekend?
Labor Day weekend is unique for several reasons, and its significance varies depending on the country and its cultural and historical context. Here are some of the key aspects that make Labor Day weekend special in the United States
Honoring Workers: Labor Day, celebrated on the first Monday in September, is a tribute to the American labor movement and workers' contributions to the country's strength and prosperity. It's a day to acknowledge and appreciate the efforts of the workforce.
End of Summer: In the United States, Labor Day weekend traditionally marks the unofficial end of summer. Many people use this long weekend as a final opportunity to enjoy warm-weather activities, such as picnics, barbecues, and outdoor outings before the cooler fall season begins.
Parades and Festivals: Across the United States, communities often host parades, festivals, and events to celebrate Labor Day. These gatherings feature music, food, entertainment, and displays that showcase the achievements of the labor movement.
Here are some informative & fun activities you can do with your kids during their next school break.
Back-to-School Preparation: For many families, Labor Day weekend is a time to prepare for the upcoming school year. It's a chance to shop for school supplies, clothes, and gear, as well as to establish routines and get organized for the academic year ahead.
Outdoor Activities: The long weekend provides an opportunity for outdoor recreational activities, such as hiking, camping, boating, and swimming. It's a chance to enjoy nature and spend quality time with family and friends before the fall season sets in.
This weekend, on the overall, offers the opportunity to combine relaxation and reflection. It is the time for family gatherings, showing appreciation towards the labor force, and marking the end of summer festivities. It's a time to celebrate the value of hard work and the achievements of individuals and the collective workforce.
Fun Labor Day Activities for Families:
Here's a list of fun Labor Day activities for families with kids of different age groups to enjoy together during the upcoming Labor Day long weekend. These activities are designed to foster bonding and create lasting memories:
1. Picnic in the Park:
Pack a picnic basket with everyone's favorite snacks and head to a local park. Play frisbee, fly kites, or relax and enjoy the outdoors.
You can visit the park nearby or go for a long drive to one of the state parks in your vicinity. Talking to kids during long drives is easier; they will open up about their inner feelings.
2. Nature Hike:
Choose a family-friendly hiking trail in your area. Explore nature, identify wildlife, and take in the beautiful scenery. Make it educational by learning about local flora and fauna.
Spending time outdoors before the cooler fall sets in is an amazing family bonding experience.
3. Bike Ride:
Go for a family bike ride. You can explore your neighborhood, ride along scenic trails, or visit a nearby bike-friendly park.
4. Outdoor Movie Night:
Set up a home theater outdoors with a projector and a white sheet. Choose a family-friendly movie, make popcorn, and enjoy the film under the stars.
You can invite your kid's friends to this movie night or your family friends; the larger the crowd, the merrier the evening will be.
You can use this list to watch fun camping movies along with your kids.
5. Cooking Challenge:
Have a family cooking challenge where each member (with appropriate supervision) prepares a dish. Then, enjoy a delicious homemade meal together.
6. Board Games and Puzzles:
Spend quality time indoors playing board games or working on jigsaw puzzles. Let each family member pick their favorite game.
7. Craft Day:
Get creative with a craft day. Please set up a crafting station with supplies for everyone to make their own creations, from painting to DIY projects.
8. Visit a Museum or Zoo:
Plan a trip to a local museum, zoo, or aquarium. It's both educational and entertaining for kids of all ages.
9. Camp in Your Backyard:
Set up tents in your backyard and go camping without leaving home. Roast marshmallows, tell stories, and stargaze.
10. Scavenger Hunt:
Create a scavenger hunt with age-appropriate clues and tasks. It's a great way to encourage teamwork and problem-solving.
11. Family Sports Day:
Organize a mini-Olympics with various sports and games like relay races, sack races, and tug-of-war. Let the kids choose their teams.
Here are some reasons why your kids should still continue their sports during the academic session, too.
12. Arts and Crafts Fair:
Have a family arts and crafts fair where everyone showcases their artistic talents. Display artwork and crafts for everyone to admire.
13. Volunteer Together:
Spend part of the weekend volunteering as a family. It's a great way to teach kids about giving back to the community and working together for a common cause.
14. Gardening Day:
If you have a garden, involve the kids in gardening activities like planting flowers, vegetables, or herbs that are suitable for fall. It's a hands-on way to teach them about nature and responsibility.
15. Family Talent Show:
Host a talent show where each family member can showcase their talents, whether it's singing, dancing, magic tricks, or stand-up comedy.
Remember to tailor these activities to the interests and abilities of your children, and most importantly, enjoy the quality time spent together as a family. Labor Day weekend is a great opportunity to create lasting memories and strengthen the bonds between parents and kids. With a bit of planning and much love, your family can embrace this transition from lazy summer days to a challenging school year with enthusiasm, togetherness, and unforgettable memories.
How to prepare for Back to School and still have Fun Labor Day Activities as Families?
Preparing for the hectic post-Labor Day schedule, especially with the reopening of schools, can be a challenge, but it's also an opportunity to create valuable family bonding moments. Here's how one can plan and prepare for Labor Day Activities as families while still having fun and getting things done.
1. Family Calendar Session:
Gather as a family to create a shared calendar for the school year. Include important dates, extracurricular activities, and family events.
Let each family member choose a different color for their activities to make it visually clear who is doing what and when.
Discuss and plan on balancing school, work, extracurriculars, and family time.
2. Back-to-School Shopping:
Turn back-to-school shopping into a fun family outing. Visit stores together and involve everyone in selecting school supplies and clothing.
Encourage kids to make shopping lists and budget plans. This can be an excellent opportunity to teach them about money management.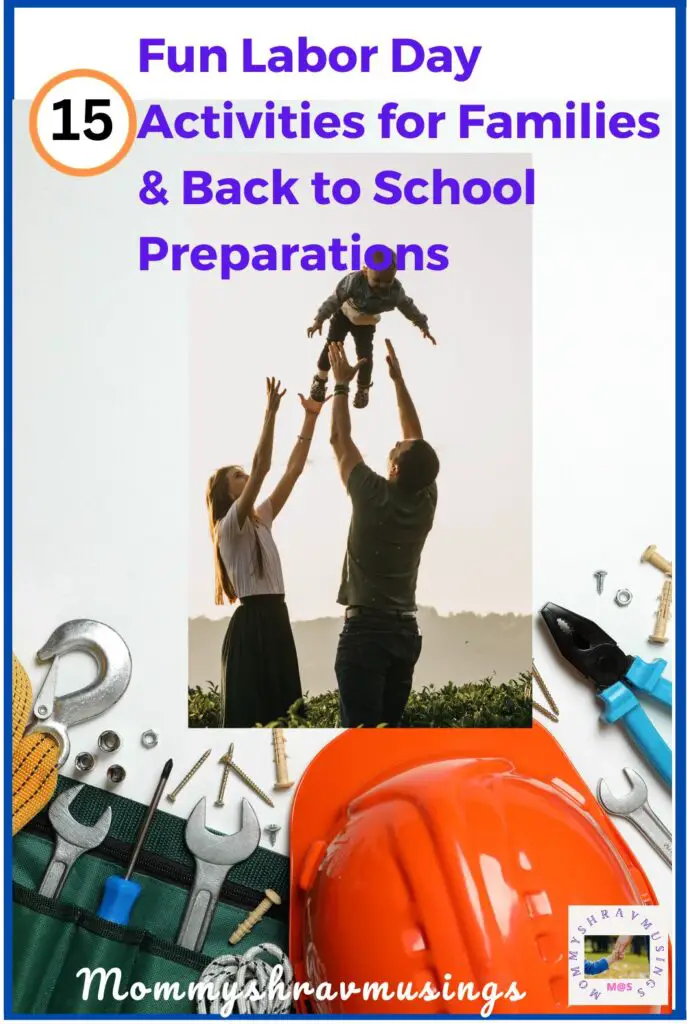 3. School Organization Day:
Dedicate a day to organize school materials, backpacks, and study spaces. Make it a fun challenge to see who can get their space the neatest.
Create a designated homework area where everyone can work on their studies. Make it comfortable and inspiring.
4. Meal Prep and Planning:
Involve the entire family in meal planning and preparation. Discuss healthy lunch and snack options for school.
On weekends, cook and freeze meals in advance for those busy weeknights. It can be a fun and productive family activity.
5. Morning Routine Practice:
Start practicing your school morning routine a week or so before school begins. Set alarms, pack lunches, and time how long it takes to get ready.
Make it a race or challenge to see who can get ready the fastest while maintaining a calm and organized atmosphere.
6. Family Meeting Time:
Set aside regular time for family meetings, perhaps once a week, to discuss schedules, achievements, and challenges.
Encourage open communication so everyone can share their concerns and successes.
7. Homework Help and Study Sessions:
Designate a specific time for homework help and study sessions. Create a cozy and quiet study corner where everyone can focus.
Older siblings can help younger ones with their homework, creating a sense of responsibility and teamwork.
8. Tech-Free Dinner Time:
Implement a tech-free dinner policy. Use this time to discuss school, share stories, and reconnect as a family.
Encourage each family member to discuss their day and express their thoughts and feelings.
9. Family Rewards System:
Create a rewards system where the family earns points for completing tasks, helping with chores, or achieving academic goals.
Accumulated points can lead to a special family outing or activity, motivating everyone to contribute.
10. Weekend Family Adventures:
Despite busy schedules, prioritize weekend family outings or adventures. It could be a hike, a trip to a museum, or a simple picnic.
These outings allow you to break away from routine and create cherished memories.
Remember that the key is to strike a balance between preparation and fun. Involving the whole family in the process can reduce stress, build teamwork, and make the transition back to the school routine smoother while creating opportunities for lasting memories and meaningful interactions. This will become one of the Labor Day fun activities for families.
Here are some funny, hilarious jokes that you can use to bond with your kids.
Parting Thoughts:
Labor Day weekend provides the perfect canvas for creating cherished moments that will sustain you through the upcoming busy days. Whether you choose to embark on outdoor adventures, engage in creative pursuits, or savor the joy of being together, the memories you make will be the glue that keeps your family bonds strong.
Moreover, as you prepare for the back-to-school routines post-Labor Day, remember that the journey ahead is as important as the destination. Involve every family member in the process, encourage open communication, and support one another's goals and dreams. By doing so, you not only ease the transition but also cultivate a sense of unity and shared responsibility.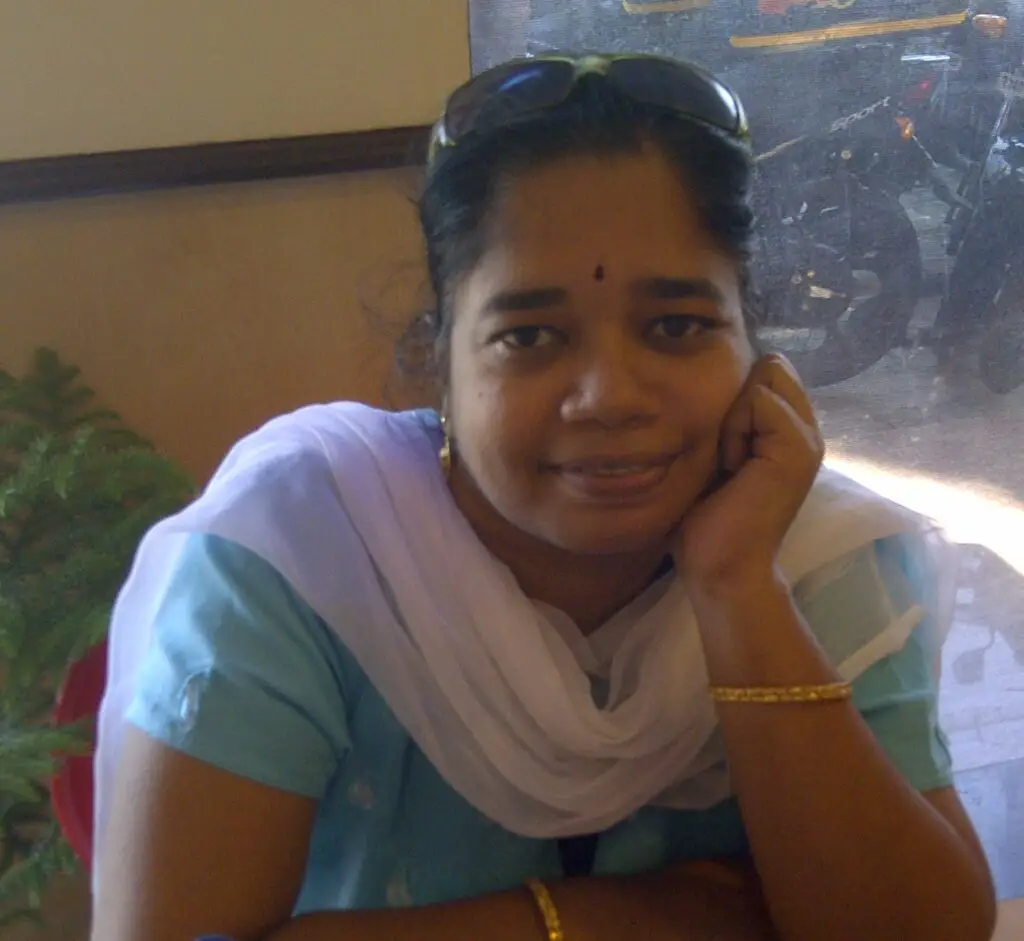 Suhasini, IP, is the Author of the book "Practical Tips for Kids Mental Health." As a certified kids and parents life coach, she helps/guides you toward a happy family life for your kids. She firmly believes, that "Emotionally Happy Kids of today are the Mentally Strong and Happy Citizens of tomorrow." Let's make the world a happy and beautiful place for our kids to thrive.