In today's fast-paced world, quality family time often takes a back seat amidst busy schedules and daily responsibilities. However, traveling with your teenagers can be a powerful antidote to the distractions of modern life, fostering strong family bonds and creating lifelong memories.
Traveling with teens can be a unique and rewarding experience. It's an opportunity to bond with your children, create lasting memories, and foster their sense of independence and curiosity. Choosing a destination that caters to their interests and preferences can ensure a vacation that will leave you and your teens with unforgettable moments.
But planning a vacation with your teens is the most tricky job, as teens are the most difficult creatures to be impressed, and their moods swing at a much better pace than the pendulum of a wall clock. You might never be able to predict what will happen and when with your teens.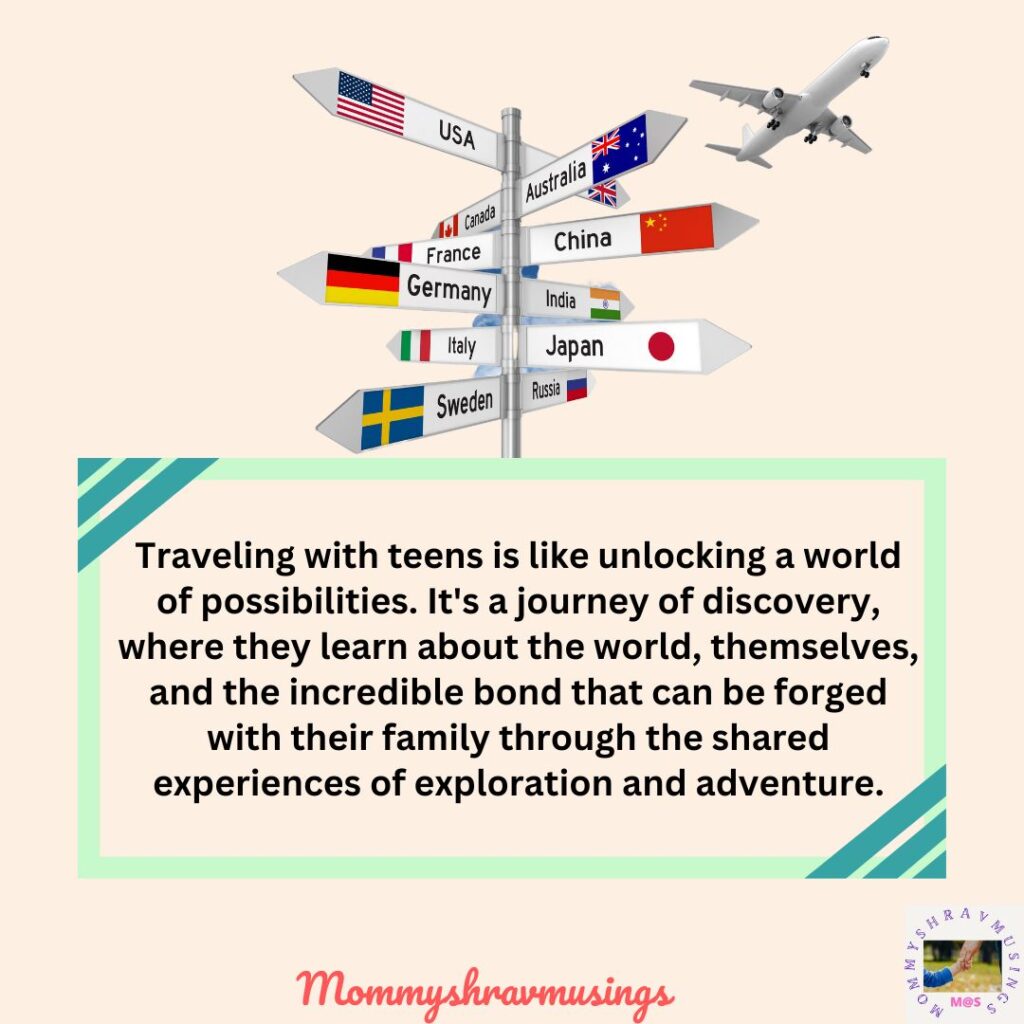 If you feel stuck while planning a perfect vacation with your teenagers, look no further! In this blog post, we have curated a list of the best holiday destinations for your teens.
Holiday Planning with your teens
Getting your teen involved in your holiday planning and collaborating with them while choosing the destination to suit their current interests will significantly alleviate the stress of planning.
Every teen is different and will be looking forward to a different set of experiences. For example, my tween likes to do more outdoor and adventure activities with enough time for chilling down by watching or playing his favorite sport.
Here are fun Truth or Dare activities to bond with your teens
Hence here is a list of a few experiences that teens enjoy during their off time.
a. Adventure activities: Some teens are often drawn to thrilling adventures such as ziplining, bungee jumping, rock climbing, water sports, and hiking. They want to push their physical limits and experience adrenaline-pumping activities.
b. Exploration and sightseeing: Some teens interested in history and local culture enjoy visiting famous landmarks, historical sites, natural wonders, and cultural attractions. They enjoy discovering hidden gems and immersing themselves in the local culture.
c. Entertainment and nightlife: Teens often appreciate destinations that offer vibrant entertainment options. They may look for music festivals, live performances, amusement parks, gaming arcades, and nightlife experiences such as clubs, concerts, or street performances.
d. Outdoor activities: Many teens enjoy spending time outdoors and engaging in activities like swimming, snorkeling, surfing, hiking, camping, or bike tours. They appreciate destinations with beautiful landscapes, beaches, national parks, and opportunities for outdoor adventures.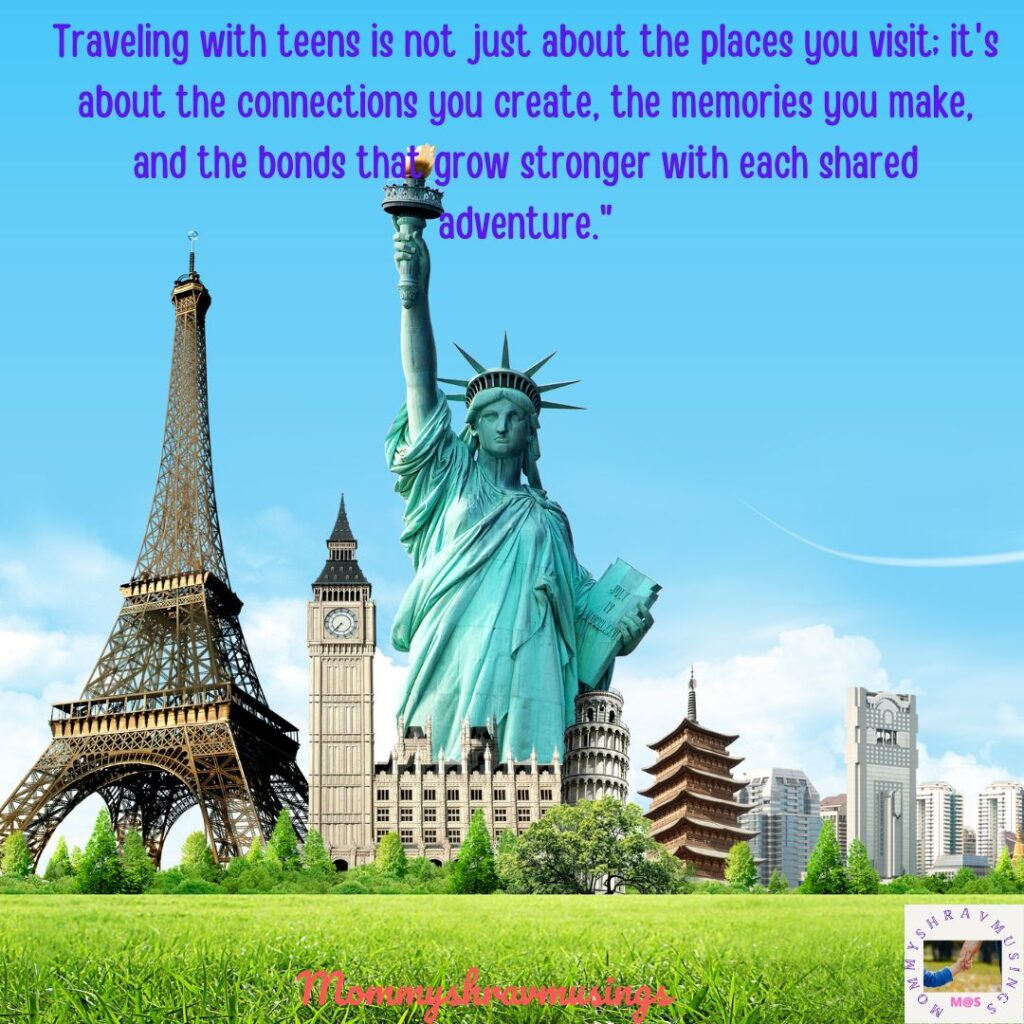 e. Shopping and fashion: Some teens are often interested in fashion and Shopping. They may look for destinations with trendy shopping districts, markets, and outlets where they can explore and purchase unique clothing, accessories, or souvenirs.
f. Food experiences: Teens are often open to trying new foods and flavors. They may enjoy exploring local cuisine, street food markets, food tours, cooking classes, or participating in food challenges or competitions.
g. Social and interactive experiences: Teens enjoy spending time with friends and meeting new people. They may seek destinations that offer social activities like group tours, game centers, escape rooms, or interactive experiences such as virtual reality or immersive museums.
h. Photography and social media opportunities: With the rise of social media, teens often value destinations that offer picturesque landscapes, vibrant street art, or iconic landmarks that make for great photo opportunities. They may enjoy sharing their travel experiences on platforms like Instagram or TikTok.
You might be interested in Never Have I Ever Questions for your teens
Holiday Destinations with your teens
Here are a few travel destinations to suit your teen's interests and passions. It's always better to ask teens to research and finalize the travel destinations, as it will excite them a lot, and they will start looking forward to the vacations.
1. Dubai
If your teen loves adventure and adrenaline-pumping activities, then Dubai can be your first choice. Why not check out the desert safari, camel rides across the sand dunes? If your family has enough sand and sun, you can even try skiing in the hot Dubai at the famous Ski Dubai and enjoy the ice and snow. Suppose your teen is a water world enthusiast like my tween. In that case, you can include some excellent underwater activities like swimming with dolphins, etc., apart from the typical water world activities in the Atlantis the Palm resort. In Dubai, you enjoy your desert safari, gaze at the stars away from the city lights, watch belly dancing, and try different cuisines.
2. Italy: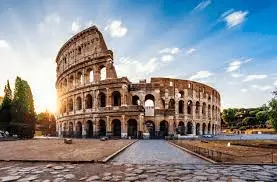 For teens who love culture and history, Italy is the favored destination. They see the countless historical monuments and museums in Rome, Florence, Pompeii, Pisa, and Matera. Apart from history, teens could also enjoy the beautiful beaches and islands that dot the Italian coastline and visit Venice and Naples. Every destination in Italy will provide you with a different vibe and leave lasting memories. Fashion lovers will get attracted to Milan and can try out the new fashions there.
3. India: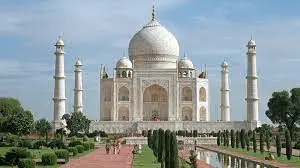 India allows your teenagers to discover themselves in a new light. It can entice them towards spirituality, minimalism, or royal living with the magnificent royal castles; technology enthusiasts can learn from the IT cities in India, and nature lovers and adventure seekers find their treasures in the North Eastern States of India and the Himalayas. There is something or the other to soothe your teen's inner anxieties and provide a touch of reality in India.
4. Japan: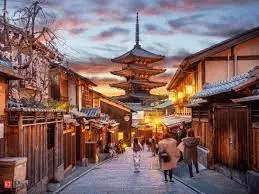 Teens will love the vibrant cityscape, futuristic technology, anime and manga culture, and attractions like Tokyo Disneyland, Akihabara (electronics and gaming district), and Harajuku (fashion and youth culture). Japan is the most exciting holiday destination for teens, as this country clubs history and the latest technology together. This country also will interest your account and culture-loving teens, as Japan's Samurai and Ninja traditions date back thousands of years. Japan also provides your teens with a taste of pop culture with its latest songs. Japan's architectural marvels would catch the eyes of even a grumpy teenager.
5. Indonesia: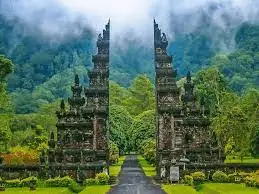 In Asia, the next best holiday destination for your teens is Bali in Indonesia. Known for its beautiful beaches, lush landscapes, and vibrant culture, Bali offers a variety of activities, such as surfing, exploring temples, and visiting the Monkey Forest. Bali has gorgeous temples, beautiful beaches, and lush green landscapes and will provide multiple opportunities for your teen to learn and enjoy. They can learn to surf, snorkel, rafting, and much more at Bali beaches. They can even learn about urban farming in Ubud with the Tegallalang rice terraces and interact with the farmers.
Are you worried about your Teen's Anger Issues?
6. SriLanka: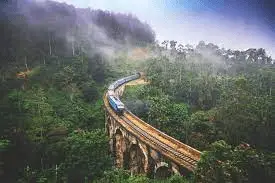 For teenagers who love animals and history, Sri Lanka offers multiple choices. With its pristine and clean beaches, they can also try their hands at various beach activities. Your teens can understand more about elephants by feeding them and serving them in the local elephant orphanages. Or they can explore all those historical sites and temples. They can even go on trekking into the deeper jungles of Sri Lanka.
7. Thailand: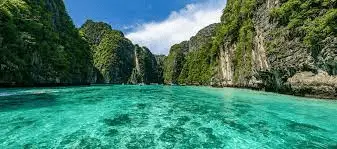 With its bustling street markets, ornate temples, vibrant street food scene, and shopping malls, Bangkok provides a mix of cultural experiences and modern attractions. Thailand's crystal clear waters and lush green forests will surely put the tired mind at ease. The Buddhist monasteries will teach more about mindfulness and enjoy the present moment with their philosophy. Phuket is going to bring a smile to everyone's face.
8. South Africa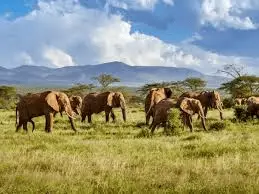 Known for its rich biodiversity and scenic landscapes, South Africa offers multiple choices for the family to enjoy and cherish their time there. Different National parks in South Africa provide various options for wildlife sightseeing in their natural habitats. If you are bored of wildlife safaris and want to see the water animals, Marine World in Durban will be your place. You can not miss Capetown and its various hiking and trekking options.
9. United Kingdom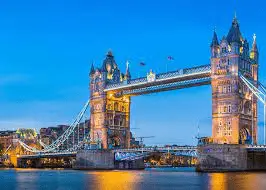 Most people don't think the UK is the perfect vacation spot, as it's always in the limelight due to the Royal family and their royal palaces. But it has much to offer in the form of historical monuments, Stonehenge, or the quaint little towns from Wales or Scotland. They provide glimpses of the typical English lifestyle with authentic pubs, bakeries, and rich colonial culture. London offers many fun activities for teens and kids, along with its dose of history in the form of Buckingham Palace and the ride on the Thames River.
10. Spain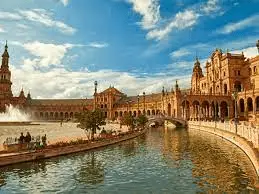 Spain offers beautiful beaches, historical sites like the Gothic Quarter and Park Güell, and the Camp Nou Stadium for soccer enthusiasts. The lively local culture and cuisine would interest your teen, apart from the various adventure activities Spain's crystal clear beaches offer. It isn't easy to bring back your soccer enthusiasts to have a break or grab a meal. Its historical churches and modern buildings would appease the architectural lovers among your teens.
11. Australia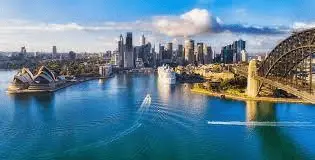 Teens can enjoy famous landmarks like the Sydney Opera House and Sydney Harbour Bridge, visit the beautiful beaches, and explore attractions such as Taronga Zoo and Luna Park. The world's longest beach on the Gold Coast is dotted with multiple water parks offering many fun activities for your teen. Its commercialized cities provide numerous fun activities. They can enjoy snorkeling and observe the world's most beautiful corals at the Great Barrier Reef.
12. New Zealand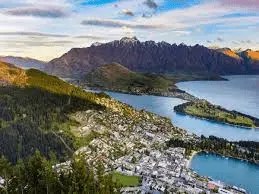 New Zealand is the least picked country for tourism from Oceania. But it offers power-packed options for teenagers who love adventure. Bungee jumping, black water rafting, jet boating, river surfing, or just a few options. Its rich forests offer beautiful scenic routes for trekking or hiking. One can even go on wildlife safaris to view the Oceania-centric wildlife. This is the best spot for your adventurous and outdoorsy teenagers.
13. Mexico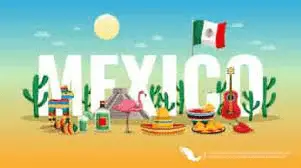 Mexico is the favorite holiday destination for your teens, with its stunning beaches, water sports activities, snorkeling, and the opportunity to explore ancient Mayan ruins like Chichen Itza and Tulum. The combination of crystal clear blue beaches, exciting history, and excellent lip-smacking cuisine in Mexico will take your teens away from gadgets. The archaeological wonders in Mexico will take your breath away and let you learn a lot about its rich history and culture.
You might want to read these motivational parenting quotes
14. Brazil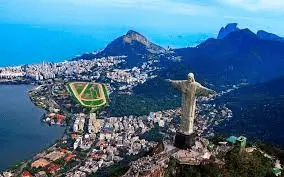 Teens can enjoy the beaches of Copacabana and Ipanema, explore the vibrant neighborhoods, visit iconic landmarks like Christ the Redeemer and Sugarloaf Mountain, and experience the lively atmosphere of Carnival. For nature enthusiasts, Brazil also offers the chance to explore the Amazon rainforest, one of the world's most biodiverse regions. Its diverse landscape provides ample opportunities for adventurous activities like ziplining, dune bashing, sand boarding, waterfall rappelling, etc.
15. Caribbean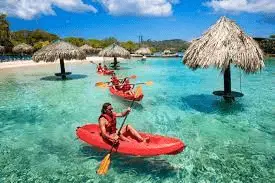 The Caribbean is a perfect holiday destination for your teens with its groovy music, vibrant culture, adventure activities, and their favorite game of cricket. Its year-long perfect weather, budget-friendly resorts, and hotels make it a family favorite destination. The Caribbean offers a mix of activities suited to all age groups in the family. The water sports like surfing, kayaking snorkeling are famous over there, along with their favorite game of cricket. And your teen can learn a thing or two about cricket here.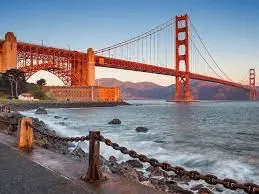 A side note, which you would have observed and must be wondering by now, as to why I haven't included the USA in this list. Though the USA is the parent's favorite holiday destination with their teens, it's tough to include it in this list as there are so many different places in America that people would like to cover separately. Vibrant cities like New York, California, San Fransisco, Washington DC, Los Angeles, etc., offer many more options in theme parks, theatres, and museums, besides its famous natural parks and mountains that provide scenic trekking routes. Hence we will be covering that in another article.
Parting Thoughts:
I hope you liked our ideas for your holiday destinations with teens. We have covered varied ideas, from Brazil's captivating beaches to Tokyo's bustling streets and the historical wonders of India and Srilanka. The world is brimming with destinations offering various experiences to engage and excite teenagers.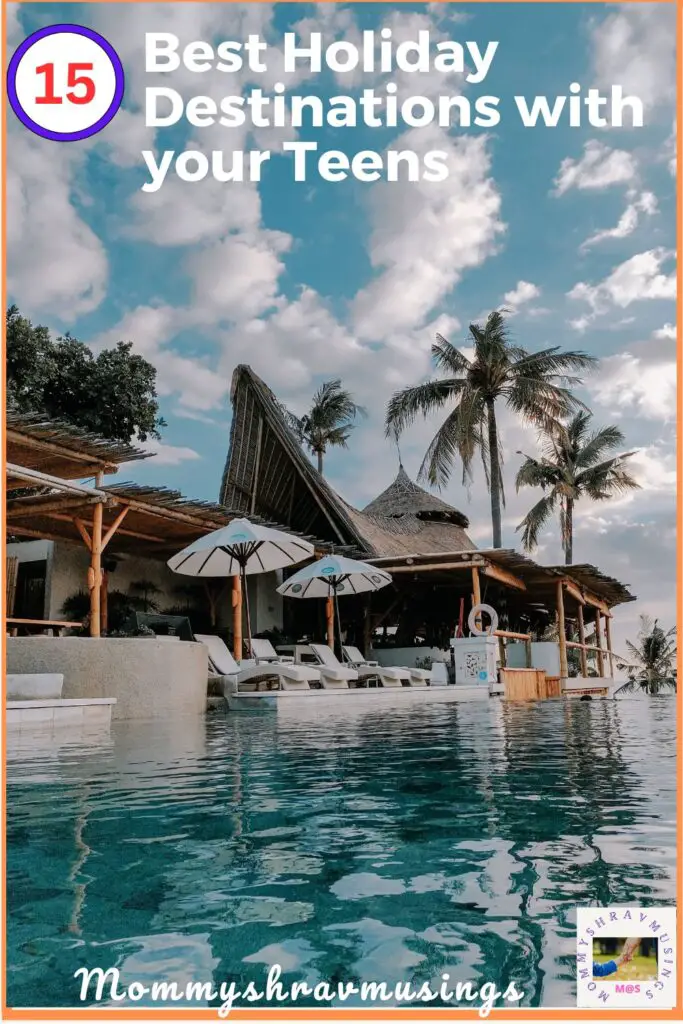 A word of caution here is to involve your teens right from the start till the end in the holiday planning and execution, as they want to be involved in the decision-making process, and it will help them in the long run. So grab your passports and start exploring the unknowns in the big world waiting for you out there.
As you bid farewell to the familiar and venture into the unknown, remember that the true essence of these holiday destinations lies not just in the places you visit but in the bonds you strengthen, the laughter you share, and the stories you weave together as a family. The world awaits, ready to unfold its wonders in the company of your loved ones. With this travel, you can watch your teens bloom into beautiful, compassionate adults. Bon voyage!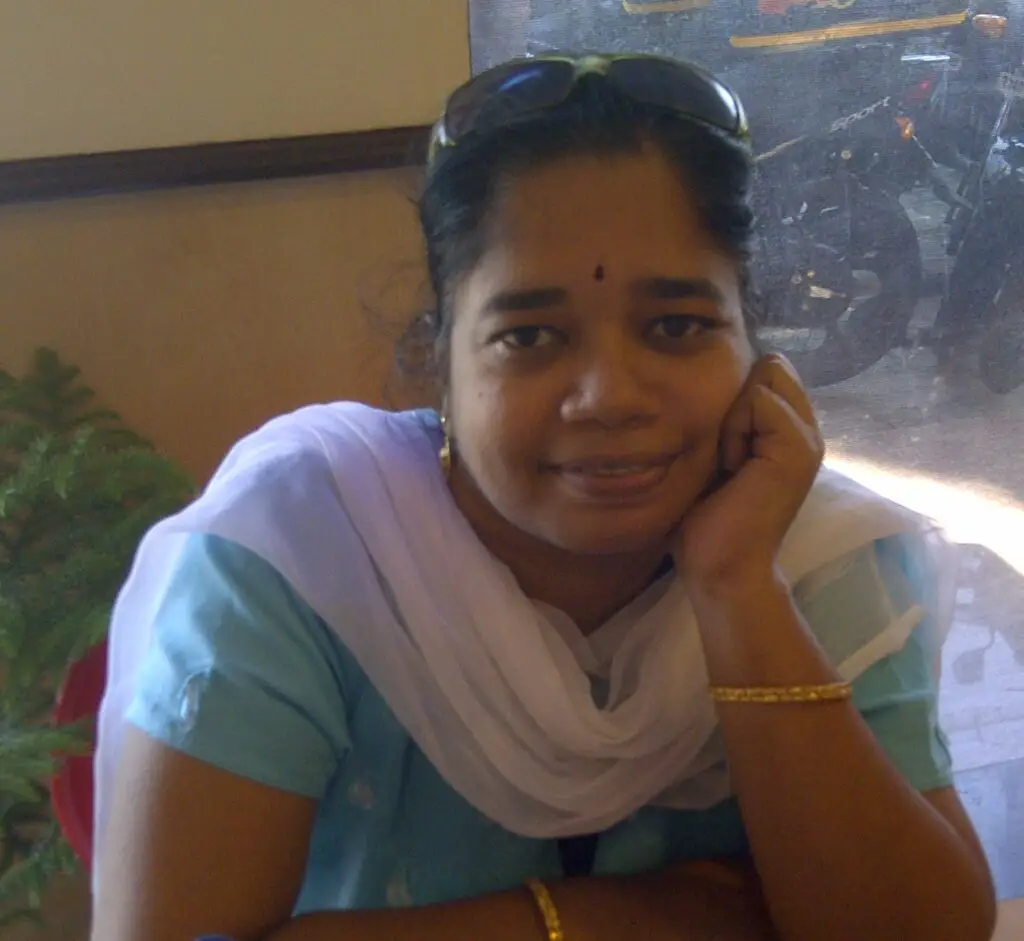 Suhasini, IP, is the Author of the book "Practical Tips for Kids Mental Health." As a certified kids and parents life coach, she helps/guides you toward a happy family life for your kids. She firmly believes, that "Emotionally Happy Kids of today are the Mentally Strong and Happy Citizens of tomorrow." Let's make the world a happy and beautiful place for our kids to thrive.