As a parent, summer can be both exciting and challenging. The kids are out of school, the weather is warm, and there are endless opportunities for fun and adventure. However, as much as we want to enjoy this time with our children, parenting during the summer will also be a big challenge. We all know the reason for the same, our work schedules will not have long summer breaks, so we need to balance both work and family. In this article, I will share the top summer parenting tips to keep your cool and make lasting memories for your family.
For most of us, when asked to recall our favorite childhood memories, talk endlessly about the fun we had during the summer breaks. Those lazy days, that freedom of being away from school, the company of cousins or friends, exploration, and fun.
If you want to give this kind of summer to your child, which he/she would like to recall happily at a later stage in life, then this article with summer parenting tips is for you. You can do all this without much travel or a lot of money. You can still keep working, and your kid can attend different activity classes or daycare during the mornings.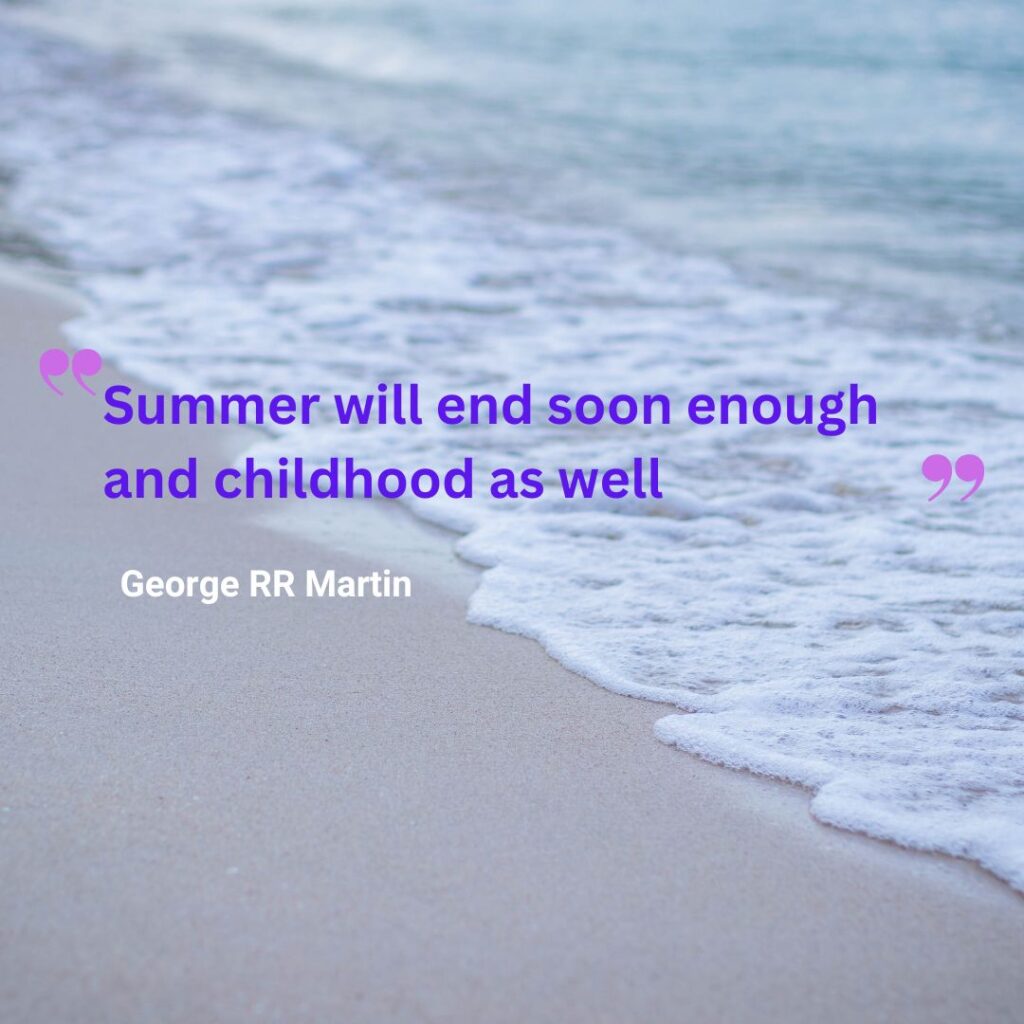 We only have 18 summers with our children to make life-long memories for them and us. I totally understand the stress of being around children the whole day and listening to "I am Bored" another 100th time will get on our nerves. And if you have to work from home amidst this chaos, it would be a double whammy. All this stress can take a big toll on your health, both physical as well as emotional health. But that can be avoided if we can do a little pre-planning and establish a proper routine during this summer break too. We all know that children thrive with routines.
Preparation for hassle-free Summer Parenting
Before the summer vacation starts or even on the first day of your summer holidays, have a family meeting and plan for the list of activities that your family can do together and have the time to do. You can prepare a bucket list of things to be done and map them to different days in the calendar.
They can be visits to zoos, nearby parks, planetariums, beaches, lakes, etc. That list can also include backyard adventures, camping in the driveway, movie nights, etc. Once that list is completed, map them to different days during the holidays and hang them around so that the children know exactly what to look forward to.
A note of caution, though, don't overstuff your day with many outings or playdates. Children also need some free time to relax and unwind. And you have your work and household chores to be completed.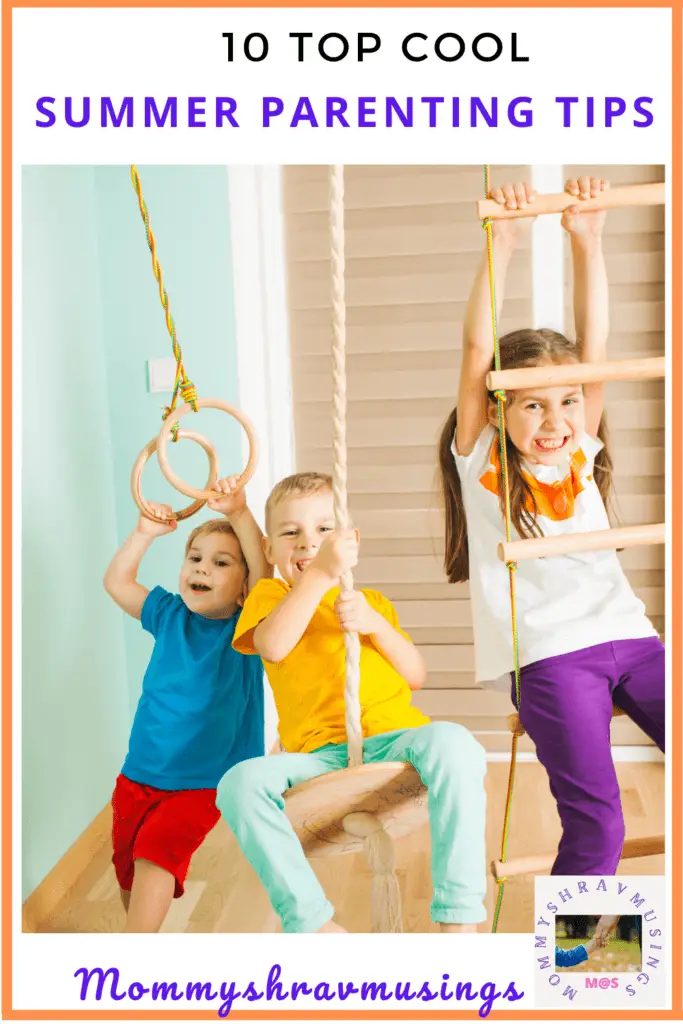 Cool Summer Parenting Tips
1. Spend quality time with children.
Summer is the time to bond with the children. So while you are planning your day, allocate some time to have fun together and bond better. It can be through playing a board game, reading together, or even just spending the hot afternoons doing their favorite activity. It can be for a short interval of time, but the aim is to get to know your child better and bond with them.
2. Encourage your child to read.
Hot summer afternoons are the best times to relax with a book under the fan or in an air-conditioned room. This is the time to introduce new genres to your child. If you have some free time at hand, you can read aloud for them or at least ask them to complete a book per week or so. You can introduce them to poetry's beauty with poems appropriate to their age.
3. Encourage them to pick up a new activity or try something new.
Summer is also the best time to expand their learning. The children can be encouraged to learn a new language or a skill. With the advent of social media, children can attend extra-curricular classes based on their interests, either online or offline.
4. Include them in the household chores.
This is the right time to initiate your children to participate in household chores like cleaning, setting up the table, folding the sheets, etc. You can also start teaching them the basics of cooking and baking. Baking with kids is always fun and educational, as it teaches them many basic arithmetic skills. The kids will become more independent and self-confident when they are entrusted with the household chores. That will also reduce your workload as well.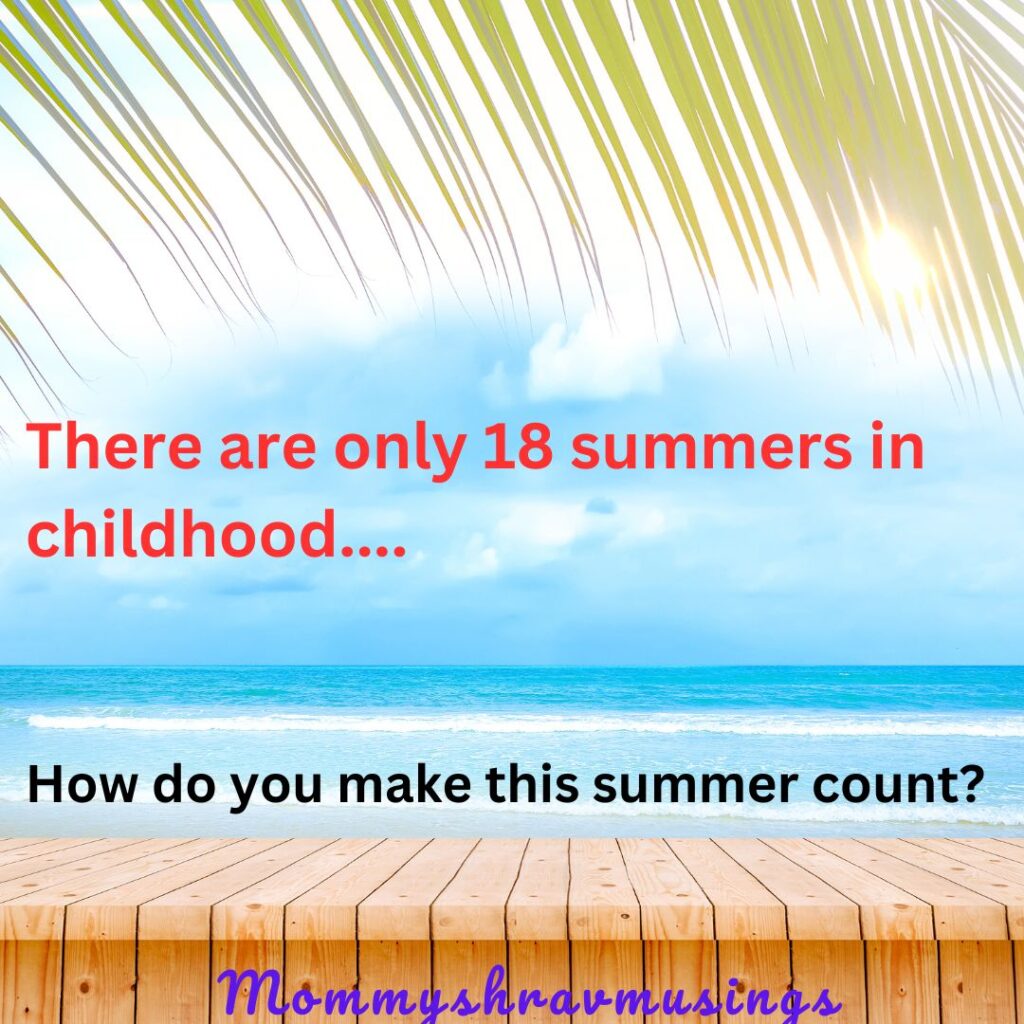 5. Limit the technology time.
It's easy for kids to pick up gadgets as their companions to while away their time during these hot summer days. Gadgets are not babysitters, and have certain rules and boundaries around gadget usage in the house. The kids must earn their gadget time for the video games or watching videos. It's also advisable to limit the educational videos or apps' time as well. The more time the child spends away from gadgets, the more relaxed and happy he becomes.
6. Plan for some family rituals and fun activities.
Summer is also the time to plan for family rituals like movie nights, dinner under the stars, board game nights, etc. Depending on your family situation and convenience, you can plan a weekly ritual around certain themes. These family rituals will allow you to bond with kids without any interventions. If you don't have time for these rituals, you can plan fun activities like bubble games, pillow fights, etc.
7. Let the child get creative.
When the child spends time away from gadgets, he becomes conscious of time and will become time's good friend. That way, they will develop a healthy respect for time and start better planning and managing their time. These long, idle summer days teach them about the importance of time, as they don't want to get bored sitting idly. That's the first step in learning time management. It will improve their creativity, and we as parents can turn this boredom into a creative activity like – writing a story or doing some art/crafts projects.
8. Time to become more Empathetic.
Summer is not only about chilling out and relaxing. It's also the time to see and familiarize yourself with the real world outside the school and at home. So it's the best time for the children to volunteer at different NGOs. Even if they cannot do the physical work, we can introduce them to the different causes on which various NGOs are working so that the child would become more aware of the unfortunate people around us. That would help them develop empathy towards others.
9. Get physically/emotionally fit.
It's also time to incorporate a fitness routine as a family so that all the family members can work towards their fitness together. Even if it's not some exercise, the long walks or little jogs in the early morning or late evening will definitely help in the long run.
It's also time for you to start teaching your children how to identify or manage different emotions through stories. Stories are the best way to teach both the positive and negative effects of different emotions. My youtube channel has a lot of fun stories that teach children different emotions and important life lessons.
10. Lastly, make a memory collage.
During the last week of summer vacation, take a printout of all the fun moments you had during this summer break and fill an album or a scrapbook with those memories. It's time for you and your child to relive those memories and have fun together before you both prepare for the hectic school year ahead.
Parting Thoughts:
Summer is for chilling out and unwinding with the family. That's where these summer parenting tips of planning ahead and enjoying free time with family aid in removing the stress of parenting during the summer breaks. According to Dr. Sarah Johnson, a child psychologist, "planning fun family activities that everyone can enjoy, as this can create lasting memories and strengthen family bonds."
What are the key summer parenting tips that you liked from this post, do let me know if you follow any other parenting tips other than those mentioned above. I would be glad to incorporate them here as well.
QOTD: Huddle up with your children and ask them how they want to spend the summer holidays. What fun are they looking forward to as a family?