The moment I heard the word Green Parenting, it intrigued me a little bit, as we heard so much about Green living but never Green Parenting. I never imagined that Parenting could also be Green. So that's the reason which made me pick up this book with curiosity.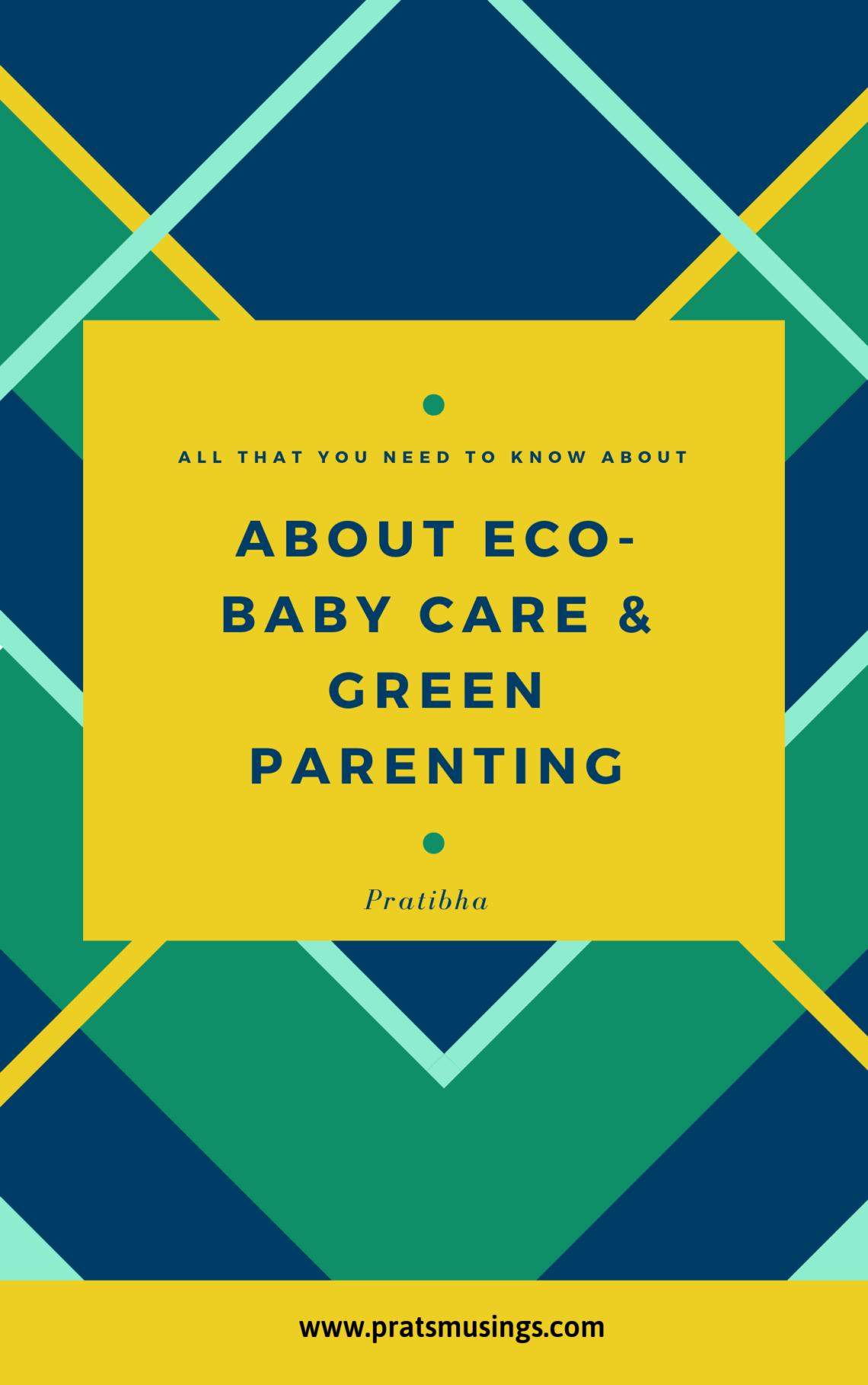 Review:
My reverence towards the author (Pratibha) has gone up by a few notches, the moment I read her introduction of the book itself. Can you imagine a six-year-old kid wondering about how safe the products really are and looking for Organic alternatives? If she has become successful in implanting the Organic way of living even in small children, then we can definitely pick up a few tips and secrets from her.
Pratibha has nicely divided the book into chapters based on the baby growth cycle and every chapter has got the tips as to what would be considered as Green products and the benefits of using them.
She has introduced new concepts like Organic Clothing and Natural Pillows which are not so famous but can really create an impact in the kid's life. I had already used one of the products she has recommended in her book and am really happy with the outcome. So I think, I will happily test out her other product recommendations as well.
Pros:
Pratibha has covered all the growth stages in a baby's life cycle and her recommendations are really the best and should be tried out. The tips she has given in different chapters are a must read and easy to follow for the parents.
Cons:
Nothing that I can think of except attracting the parents towards the new concept of Green Parenting.
Recommendation:
A must-read not only for the new parents but all the parents as well, to understand the number of harmful substances we are using on a daily basis in our lives. Hopefully, after reading this book at least, we would move towards more sustainable living.
About the Author:
Pratibha blogs at Pratsmusings and she started her blog to capture her experiences as a Parent, who is attracted towards sustainable living. She is a well-known blogger and author now in this domain of sustainable living and most of the parents follow her blogs.
Reviewer's Note: This review is a part of the Blogchatter Ebook review program. For my other reviews under this category, please click here.
Rating and other Details:
Book Title: Eco Baby Care and Green Parenting
Genre: Parenting
Author: Pratibha
Number of Pages: 37
Available: PDF, Blog Chatter Library
My Rating: 4.2/5.0