I am a person, who normally stays far off from all the self-help books and had I come across this book in any book shop, maybe I wouldn't even have touched it honestly. But I read Priyanka's blogs during A2Z and they never came under the self-help but her quick humor and the way she tackles the difficult topics like depression and Judgementalism seen very commonly around us. So that's the reason why I picked this book of hers for my review in the "Mental Health" genre.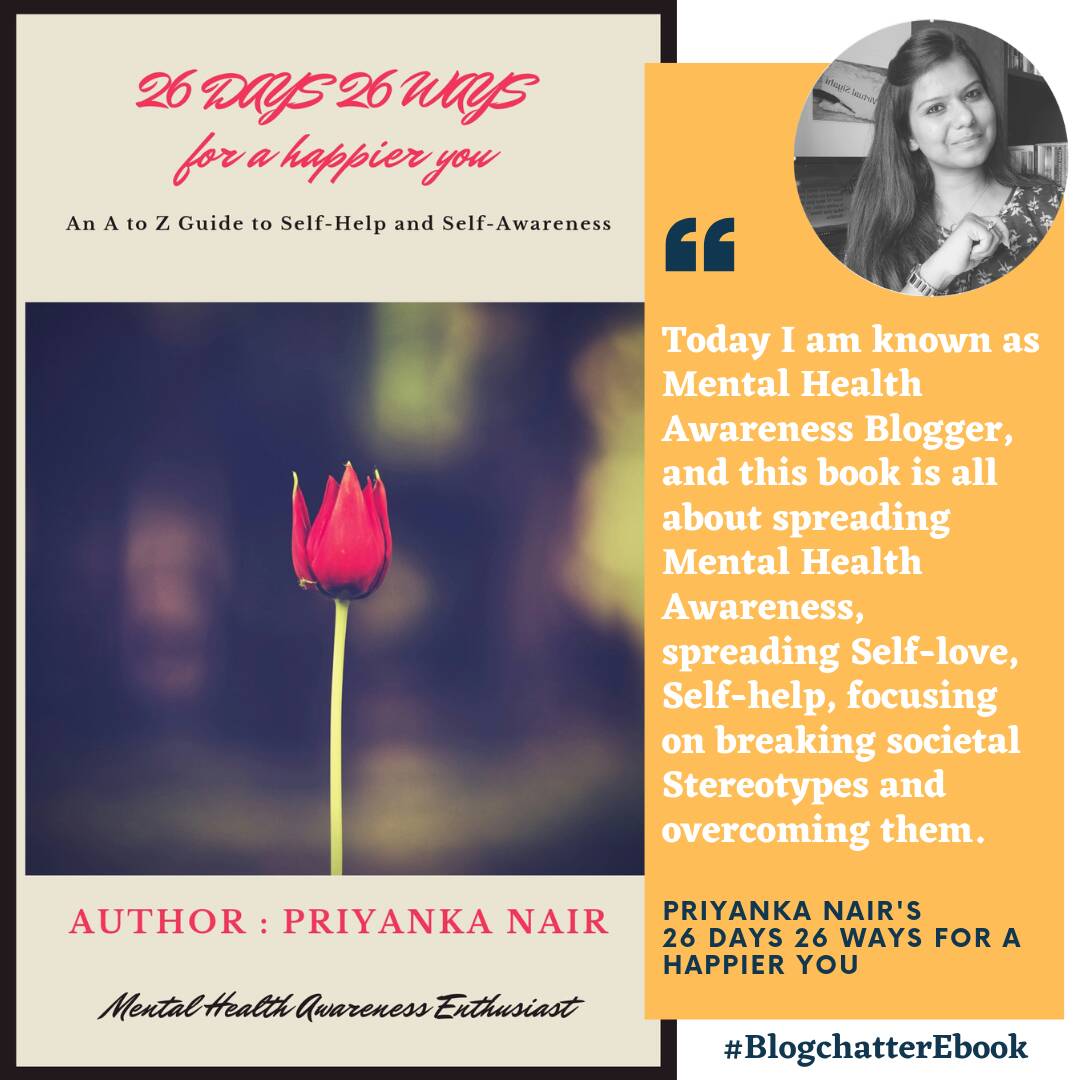 Review:
All the chapters in this book are full of Priyanka's honest writings and they are also filled up with the anecdotes from her personal life. The quick quotes and the pictures she has added in each and every chapter really adds value to the book.
As stated earlier, she has peppered the book with her personal experiences and also has given as a bonus read at the end of the book about her struggles and how she came out of all of them, with her sheer will and support from her family members.
Pros
Priyanka has dealt with most of the topics under mental health and the best part of the book is the tips she has given in each chapter which when followed to the quote would give a lot of improvement to one's mental health.
Cons:
There are not much as what I can think off. But for a novice reader who is not at all into psychology, some more explanation about some symptoms as its difficult for a novice reader to connect those dots.  As it's easy for people to fall for the traps rather than analyze the symptoms categorically like experienced professionals.
Recommendation:
A good read to understand the basics of mental health and the tips can be easily implemented
About the Author:
Priyanka Nair blogs at Priyankaspen and she started her blog as the Open diary blogger, who pens her thoughts and experiences. Based on her personal struggles with depression and other related problems, she started working on creating the Mental Health awareness in India through her blogs.
Reviewer's Note: This review is a part of the Blogchatter Ebook review program. For my other reviews under this category, please click here.
Rating and other Details:
Book Title: 26 Days, 26 ways of Happier you
Genre: Mental Health
Author: Priyanka Nair
Number of Pages: 66
Available: PDF, Blog Chatter Library
My Rating: 4.2/5.0