The title of the book itself is giving the heads-up that the book is about the sky. But since this book came under the genre of the non-fiction, I was thinking that it can not be about the stories that happened under the sky. But as the #Blogchatter gave me this book as a compulsory book to review, I had picked up this book and started reading. Yes, my initial doubts were very much correct and this book is not about the sweet nothings that happened under the sky, but it's about the stuff that's happening in the sky.
Still not sure, what this book is all about – it's about the Milkyway and the various stars that are present in a milky way and how these stars make our lives more interesting.  I got my hands on this book at the right time, as recently, my kid started getting more curious about stars and planets. So I could this book as a reference and start telling him more about various star constellations and how they work.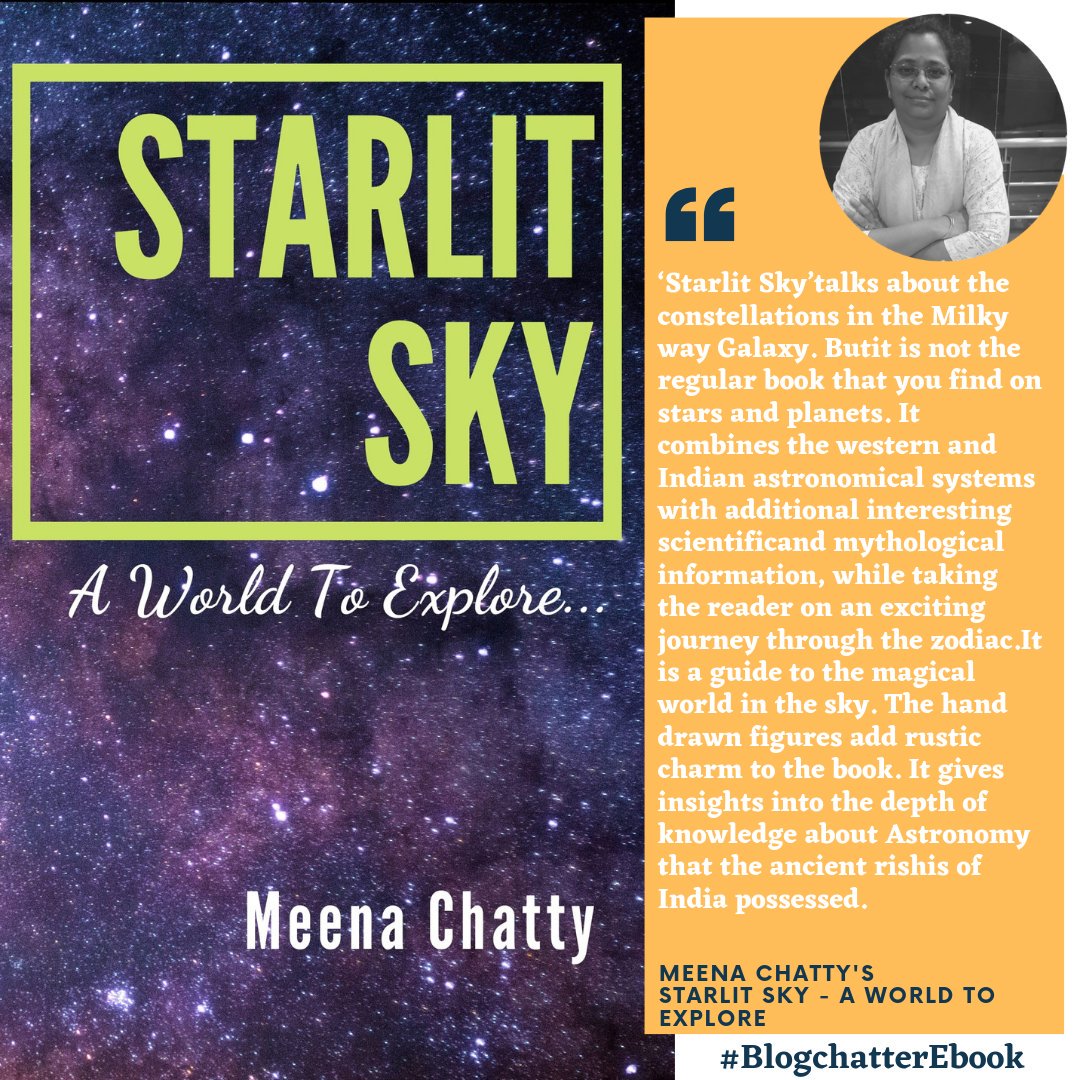 Review:
This book explains in simple terms, the Solar system, various star constellations and how to view these constellations from down below. The figures are given in a very simple format and are easy to understand especially for the school going kids. The explanation for each constellation is also simple and to the point.
Pros:
The author has also included, the latest scientific discussions going on that are relevant for those chapters are given as the random gyaan under each chapter. She has also taken up the pains to document other relevant information across various mythologies to make this book more interesting.
Con's:
None, I could think off, as this book captures everything under the topic of Milkyway and its various constellations.
Recommendations:
This book could be downloaded and used as the reference book for the school going kids like this book for sure increases their curiosity in the Astronomy.
About the Author:
The author of this book is Meena Chatty and she is an avid blogger and could find her blogs Balcony Sunrise. She writes about her experiences and feelings in this space which are very interesting to read.
Reviewer's Note: This review is a part of the Blogchatter Ebook review program. For my other reviews under this category, please click here.
Rating and other Details:
Book Title: Starlit Sky – A world to Explore
Genre: Non-fiction
Author: Menna Chatty
Number of Pages: 75
Available: PDF, Blog Chatter Library
My Rating: 4.5/5.0