This is the introductory episode of the ASK A FRIEND series in the Podcast, Simplified Parenting with Emotionally Healthy Child show. In this podcast series, I will discuss the day-to-day issues parents face with their children. I will also talk about how to bond with your children and strengthen them, filling them with warmth. This series aims to remove the stress from parenting and make parenting a fun-filled journey.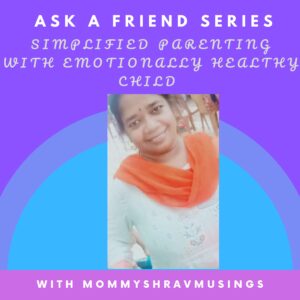 Tune into the podcast episode on the embedded player here now, or listen to it on any of your favorite podcast platforms. If reading is your forte, scroll further down for the show's transcript.
Childhood is the basic foundation for life; all the exposure the child gets, or experiences the child undergoes shapes their life.

Suhasini from Simplified Parenting with Emotionally Healthy Child Show
If this is your first time here, I request you to subscribe to the Simplified Parenting with Emotionally Healthy Children podcast show on your favorite platform. Ratings and subscriptions allow the show to be discovered by more listeners.
If you want to listen to this episode, here is the link for the same.
Transcript of the episode Introduction of ASK A FRIEND Series in Podcast
Childhood is the basic foundation for life; all the exposure the child gets, or experiences the child undergoes shapes their life.
I firmly believe in the old adage that it takes a village to raise a child into a confident and happy human being.
In the current modern concrete, or shall I say the social jungle, that village is missing, and the children are left alone to fend for themselves. The innocent, happy, hard-working, inquisitive, and creative child is lost in today's jungle.
We as parents want to give our best to our children and let them have a happy life ahead. But, in that process, we are chasing them toward academic success without worldly knowledge, or we are too busy to give them the time. Either way, the child is left with gadgets or nannies, and that's the reason why we can see the hike in teenage suicides, teenage crimes, childhood depression, and anxiety cases.
If you are a parent who is worried about this trend but doesn't have the time and energy to go over the parenting books or do research and then spend time with your child so that you can mold him into a good human being, then this podcast show is for you.
I am a mom to a 10-year-old Shrav, who is a budding cricketer. Before Shrav, I worked in IT; though I graduated from IIT Bombay with research patents and papers, the IT attraction lured me.
After having Shrav, I decided to spend more time with him and bond with him better. So I quit my corporate career, and in these ten years, I did much research in Child Psychology, Early Childhood Educational methods. I got trained a little bit on Montessori methodology as well.
So this show is for you, my dear friends, the parents who want to change how you want to bond with your child, have fun while parenting, and make it a memorable experience by eliminating stress. But are you having doubts or concerns or want to talk to a friend and understand their parenting philosophy? Then this series, "Ask a Friend Series in Podcast," is for you.
In this show, I will provide some tips based on my parenting experience and psychology background and bring forward some questions for you to ponder. I know your time is valuable so each episode will be around 5-6 minutes, and I will talk to the point. So please subscribe to my show if you want to hear more about Simplified Parenting tips and techniques.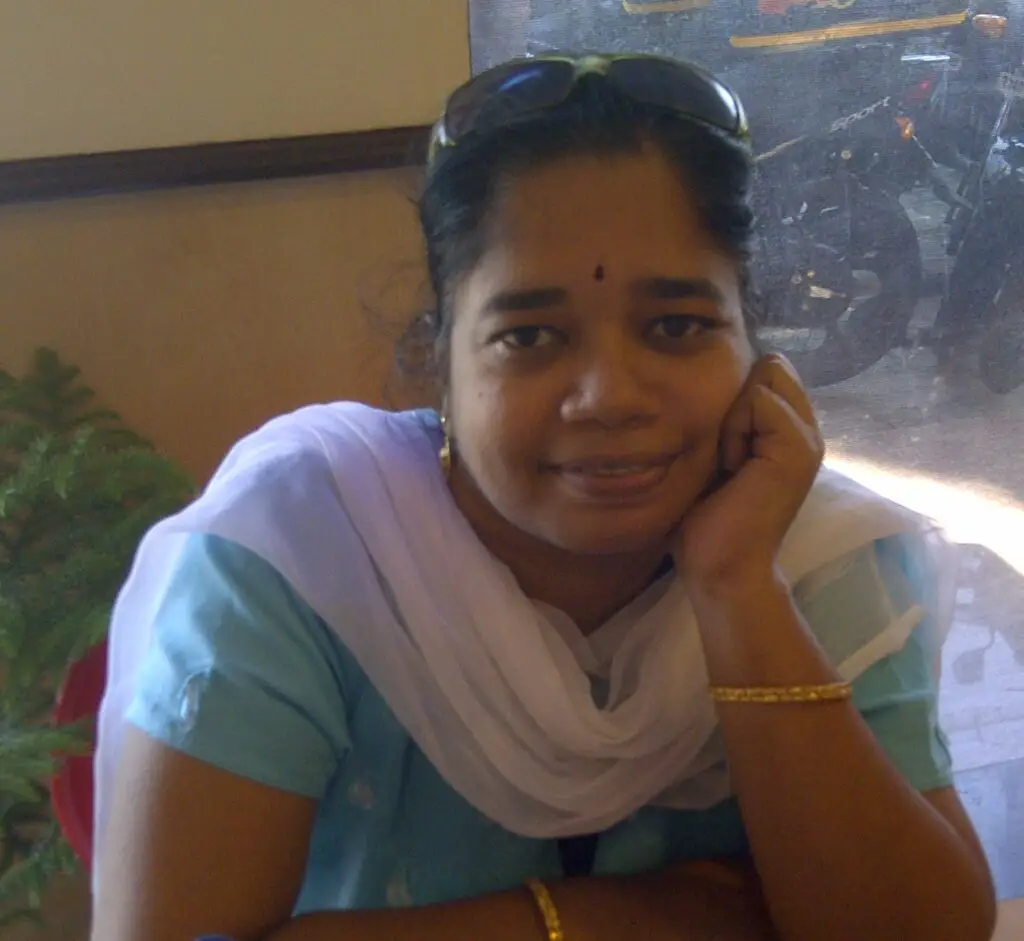 Suhasini, IP, is the Author of the book "Practical Tips for Kids Mental Health." As a certified kids and parents life coach, she helps/guides you toward a happy family life for your kids. She firmly believes, that "Emotionally Happy Kids of today are the Mentally Strong and Happy Citizens of tomorrow." Let's make the world a happy and beautiful place for our kids to thrive.