We all want to be good parents, good role models to our children, adopt suitable discipline methods with them, and make them achievers and not just dreamers, aren't we? Finding time to bond with your kids between work, school, and extracurricular activities can be difficult. However, bonding with your children is crucial for their development and your relationship with them. One of the best ways to bond with your kids is to have fun together. In this article, I'll share creative parenting tips to keep you, and your kids entertained and make you a fun parent.
Yes, I understand that when I ask you to be a fun parent, who loves goofing up with your kids, it irks some of you, if not all. The reason for this annoyance is that your plate is already overloaded, and getting through the day completing all the tasks in itself is a big deal. In that case, how can you have fun during the day and be a fun parent who always plays with their child? This article precisely gives you those creative parenting tips to infuse some fun into your busy parenting schedules. With these tips, you can also become the fun parent that you wanted to become for so long.
Your children can be around you all day, but if you don't spend quality time with them and you don't pay attention to them and talk to them and listen to them, it doesn't matter that they are around you.

Brandy Norwood
It's not about the amount of time you spend with your children that makes you the fun parent, but it's the quality of the time you spend with your children that will make you the fun parent, which every child would cherish forever in their life.
Related Read: How to raise an Emotionally Happy Single Child?
Creative Parenting Tips to infuse fun into your parenting routines:
These tips are valid across different age groups of children. For teenagers, we might have to fine-tune based on your teen's interests and passions.
Convert daily chores into fun:
We can involve our children in all household chores and make it fun. When you involve young children or toddlers in household chores, you can add fun rhymes or songs that can accompany different chores. For older kids or teens, we need to provide them with a different kind of excitement, like solving puzzles like jumbled words, treasure hunts, or some other stuff based on their interests. You can compete with each other to try who would win or outsmart the other person. Children love having fun competitions most of the time. The underlying basic concept is having fun while completing the chores. Initially, they might not be able to complete them as per your perfection standards but will learn it slowly, as they are having way more fun while completing the chores.
Related Read: What do Kids need from you?
2. Make Shopping a fun routine for kids.
Most children hate shopping because they are not involved in it and have to spend countless hours in the mall or shop tagging with their parents. Instead, hand them a list and ask them to pick up the items for you. Better still, if you hand them some money in cash and ask them to complete the transaction completely on their own, that would teach them about budgeting and planning and improve their self-confidence and negotiation skills.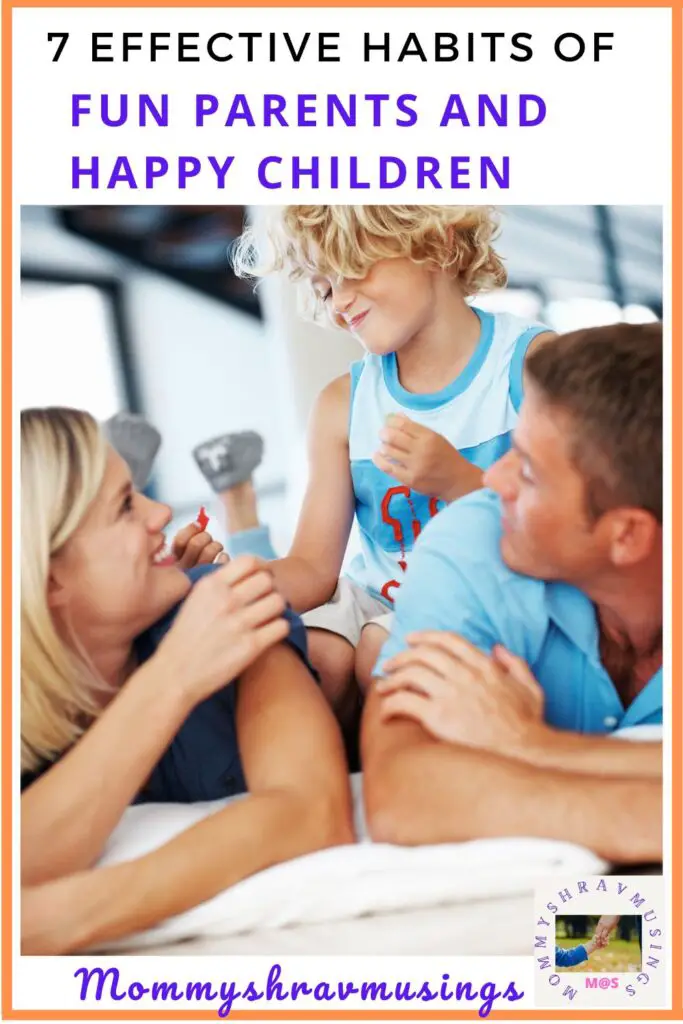 3. Playing Indoor and Outdoor Games with Kids
Playing games with your kids is a great way to bond with them. Indoor games like hide and seek, Simon says, and scavenger hunts are perfect for rainy days. Outdoor games like tag, kickball, and capture the flag are perfect for sunny days. Playing games provides a fun activity and teaches important social skills like teamwork, sportsmanship, and communication.
4. Spending Time in Nature
Spending time in nature is another great way to bond with your kids. Parks, zoos, and beaches are all great places to visit. You can have a picnic at the park or go on a nature walk. Zoos are a great way to learn about different animals and their habitats. Beaches are perfect for building sandcastles and playing in the water. If you don't have access to these places, you can still spend time outside by bike riding, playing frisbee, or hiking. Spending time in nature provides a fun and promotes physical activity and a love for the environment.
5. Rough housing helps you relieve the stress
Some kids don't like to be separated from their parents and hence act out in a grumpy manner or throw tantrums when they reunite with their parents. The best way to handle this separation anxiety is to have that physical connection by playing a few physical games like chasing, hugging, tickling games, or simply roughhousing. The main intention of these games is to let off that anxiety and reconnect with each other.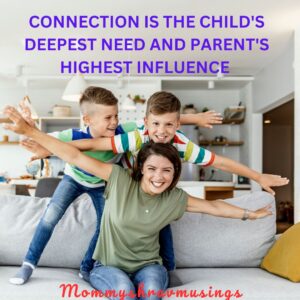 6. Give in to the wishes of your child.
NO is the favorite word for most parents. But occasionally, giving in to your child's wishes will not make them spoiled brats but will build the connection between you both. Allowing your child to get wet in the rain or allowing him some extra time to watch his favorite show can be done on the spur of the moment, and it will not harm them. The only point to remember is that you also join that activity by calling special fun time activity, and giving it a name will make it a new family tradition. Children will remember these impromptu moments with fondness when they grow older.
Related Read: Whom does your child trust?
7. Reading Them Stories
Reading to your kids is one of the most important things you can do for their development. It helps them develop language skills and promotes a love for reading. You can make reading time more fun by using different voices for each character or by letting your kids pick out the book.
Parting Thoughts
Bonding and connection with the children is the most essential part of parenting, which we don't concentrate on owing to our busy schedules. But the research proved that successful and happy adults had a fun-filled childhood where they could unwind and destress with their parents. Hope the above creative parenting tips will help you re-establishing that bonding with your children. Do let me know your favorite activities to bond with your children.
Your fun-filled parenting routines benefit both children and you as parents, as both of you can unwind and relax. The children will start trusting the parents more and will share everything with you. And you know that your child is not going away from you in this digital world. Hence it will become a win-win situation for both of you.
QOTD: Ask your child what are his favorite fun activities which he would like to do with his parents. You may also ask him to plan for the next weekend.