A Happy Women's Day to you all! When my dear friend Swarnali asked me to participate in the blog hop "She: A Tribute to Her" on the occasion of International Women's Day, I knew I had to take part, as this is the best platform to highlight the importance of unleashing the TIGRESS in every woman. But, before we talk about it, let's take a time machine ride to understand the origins of women in Indian culture.
Women in Puranas:
As per Devi Bhagavatham, the entire cosmos has been created by Devi (the woman – who can survive endless time cycles and is the creator of the cosmos). She is the creator, nurturer, and destroyer of lives in the Universe. She carved out three male forms, Trimurthi or Brahma, Vishnu, and Maheshwar, to take care of the responsibilities of the Universe. Brahma acts as the creator, Vishnu as the nurturer, and Maheswar as the destroyer. She also created the feminine forms Saraswati, Lakshmi, and Parvathi to balance these three male forms. Devi maa is seen to be riding a TIGRESS to signify the hidden TIGRESS in women.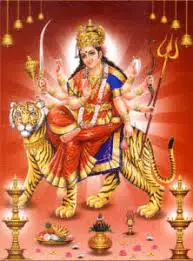 So, during the initial days of Universe creation, the matriarchal society was practiced, at least in India. This was well documented in various Puranas and Upanishads. That is another reason India is worshipped as a mother, calling her Bharat mata in our history. Because the mother is the one who creates and nurtures life, no other country in the world is worshipped as mata. At that time, women were well-educated and given equal importance in society.
Related Read: A Letter from the Man Inside the Woman to Her.
But then India had to suffer multiple invasions from different directions, and somewhere during those darker ages, women were regulated to the backseats. All the privileges they had enjoyed till then were lost to them.
But we do have scores of examples of women warriors who fought against the norms and became path-breakers in different fields at different points in time. There are a lot of role models who thought ahead of their time and stood tall in history. Their stories have become the foundation for modern-day women, and they are progressing in every direction. I have documented a few reports of those extraordinary women leaders under the Azadi ka Amrit Mahostav story marathon who have unleashed the TIGRESSes in them and in their circles.
She: A Tribute to Her:
I am today because of the women around me – who gave birth to me, raised me, nurtured me, and pampered me to date. There are so many valuable lessons that I can learn from their lives. If I start writing about them all, it will become a series. ? So, for the sake of brevity, I will talk about my mom alone here.
My mom – She was a well-educated lady with a double post-graduation. She was the topper in her class in the Political Science stream at the then Presidency College of Chennai. She was preparing for her IAS prelims when she got married into another highly educated family of writers and freedom fighters. But the women in her marital family believed in staying back to care for the family and support their husbands.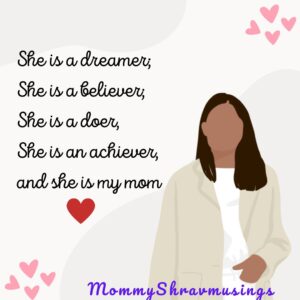 Unlike other bra-burning feminists, my mom used her education to better her family and pave the foundation for the younger generations. She guided the next generation with her wise words and stories. She converted all of us into readers, seekers, and leaders. She taught us to question every level and find its relevance in today's world. She didn't stop with our family alone but guided the children of our neighbors and even of maids.
Her knowledge of Indian History, traditions, and culture is so deep, and she could recollect anything within seconds. She will never forget even a word she read and would tell from which author had told that story in which book. My dad had to create a vast library to satisfy her intellectual hunger in our home.
She – The epitome of Love
Her love and affection weren't restricted to our family; she became the favorite aunt to all the post-graduate students who studied under my dad at the university. Whoever became homesick or fell ill came to our house and recovered under her love and care. During my school days, I remember having at least two or three students from my dad's college having lunch or dinner at my house.
After entering my teenage years, when the so-called feminist views started shaping my thinking, I asked my mom why she stayed home despite being highly qualified. She told me that the primary goal of education is to enlighten oneself. Just because one is highly educated doesn't mean they have to work and earn money. We can pass on our knowledge and learnings to the underprivileged and spread our love for studies.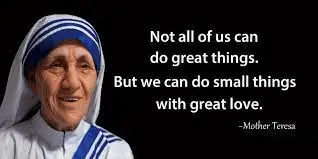 She told me once about her dad's comments about education. It seems my granddad firmly believed that by educating a boy, we would only provide a livelihood for that family. But by educating a girl, we are lighting a lamp that would clear the darkness in society by spreading her knowledge. The light of her ability would reach the darkest corners where the government or the schools couldn't go, apart from her own family. What a beautiful thought.
After seeing so many women fighting bigger or smaller battles in their sphere in their capacity, I realized that every woman is a TIGRESS. But still, they don't unleash the TIGRESS in them completely thinking about society and families. But my dear women, to achieve your true potential and rise above all expectations, you must unleash the TIGRESS in you by following these tips.
Unleash the TIGRESS in You
Practicing the following emotional health tips would unleash the TIGRESS in you, unleashing your true potential. These tips will help you in forging ahead in your life and career.
Related Read: Why it's OK to be NOT OK?
Take

T

ime for Yourself:
Every person has to take time out for themselves to unwind. Just because we are women doesn't mean we must always do the chores in the house and provide for everyone in the family. Enlist the help of family members and take time out whenever you are tired or sick. It's good to allocate some time for yourself daily to unwind with your favorite music, books, or shows.
Keep Inventing and Rediscovering yourself:
Age is no barrier to learning and improving oneself. Research proved that people who are continuously learning always have better mental health. So, allocate some time daily to find out about your true inner aspirations or passions so that you can understand them. Start practicing those hobbies that you left a long time ago. Once you start inventing or improving yourself, you can notice visible changes in your happiness levels within a short period.
Practice

G

ratitude and Kindness:
The next step is to practice gratitude and spread kindness around you. The research reported that people who forgive and forget have higher satisfaction and better mental health. So, adopting gratitude into your daily rituals is going to balance your emotions to a great extent. Being thankful for the different situations or the curve balls life throws at you instead of getting stuck in self-pity thoughts will bring the spark back into your life.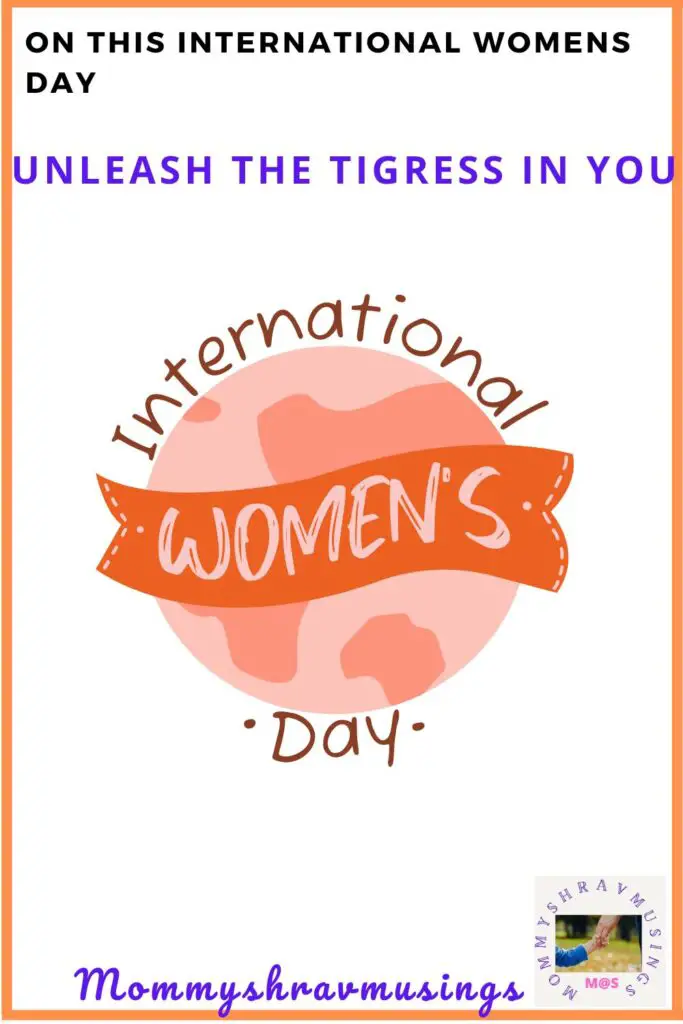 R

elease Mental Barriers:
The society around you always acts with some preconceived notions, which may be true or not. But as an individual, you must rise above the barriers and set the path for the younger generation, who would like to look up to you as a role model. So, start practicing a positive mindset, rise above yourself, and surround yourself with people who have goals in life. That way, you can push each other to achieve your goals. Research proved that people who work towards a goal have better mental health when compared to others.
Empower yourself:
Before practicing self-love, you must understand yourself and start taking control of your life. Empowerment doesn't just mean having a career for yourself or earning. Having a job is good, as it will improve your confidence levels. But for some, it might not be possible, so they have to start taking their life into their control and not remain as dependent on somebody else. That is the true meaning of empowerment.
Practice

S

elf-Love:
Accept yourself first and start loving yourself. Being mindful of your thoughts and converting them into positive ones will allow you to appreciate yourself more. Journaling will allow you to come out of negative thoughts and influences, as writing will let you pour all your thoughts without inhibitions. Once those negative feelings have been voiced, it's easier to see the light at the end of the tunnel in any problematic situation.
Be Socially Active:
Have your girl gang with whom you can share your feelings without inhibitions. With the advent of social media, the world has become a colonial village; hence, it's easier to find a group that shares your interests online. Research proved that having a BFF gang improves one's emotional health. Those of you who have the privilege of having the BFF gang in the same city/locality can meet once in a while to unwind.
I hope you liked the tips to unleash the TIGRESS in you and will start practicing them soon. In case if you have any comments or suggestions, shoot them to me, and I look forward to your views on this.
Parting Thoughts:
I firmly believe that every day is a Women's Day; without women, the day wouldn't start. Hence, I am a little disappointed to see the commercialization of this occasion of Women's Day. I am not undermining the real reason for this occasion's creation nor the struggles and sufferings of women worldwide. I want to highlight that this hype around celebrating Women's Day means that the organizations or the families are just forgetting this diversity and inclusion of women in their daily lives but recognizing it only on this special day. I always dream of an equal society where men and women become equal partners, like the two wheels of a two-wheeler bike or scooter. I hope it will happen sooner in the future. And for that to happen, my dear women, you have to unleash the Tigress in you!!.
QOTD: While you are relaxing with your children, ask them what Women's Day means to them and how they recognize the importance of women daily in their lives.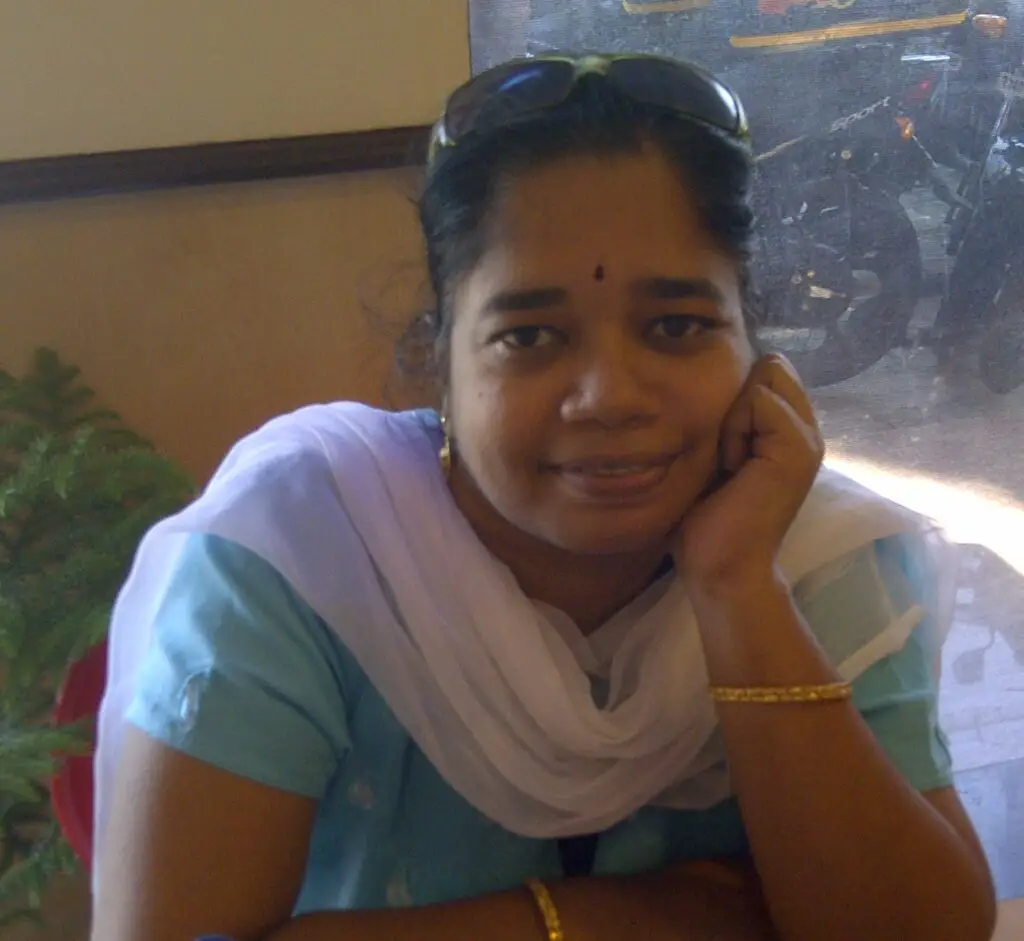 Suhasini, IP, is the Author of the book "Practical Tips for Kids Mental Health." As a certified kids and parents life coach, she helps/guides you toward a happy family life for your kids. She firmly believes, that "Emotionally Happy Kids of today are the Mentally Strong and Happy Citizens of tomorrow." Let's make the world a happy and beautiful place for our kids to thrive.