Entrepreneurship is like undertaking a unique journey, which no one has taken till now. No colleges or schools can prepare you completely for this journey. If the entrepreneur zeal is there in the blood, no one can stop you. But your being unprepared is the way to start this journey of Entrepreneurship.
But there is some help available from the people who had already gone through this journey your planning to attempt and their trial and errors have been documented in books, which would become your lighthouses, in the voyage you are going to undertake in the dark sea of business.
There are so many articles and books that you can find out on net regarding this topic. The only reason, why I am listing these books here as they are my personal favorites and every reading of these books gives a different insight to me.
The $100 startup by Chris Guillebeau:
This book mainly talks about various persons who have become successful in their own ventures and how they overcame the barriers we normally place in front of our desires and ambitions. This book talks about these self-made barriers and how different people have overcome them using different methods. The author focuses on fifty people who have started their business within $100.
Another similar book in this book's lines Connect Dots by Rashmi Bansal. This book talks about the people who have never made it to famous B-schools but are able to convert their start-up's into prosperous businesses.
The Lean Startup by Eric Ries
This book analyzes why most startups fail. It emphasizes the importance of strategizing for entrepreneurs and using the available resources wisely by using them innovatively and creatively. Author, always emphasizes that we need to keep reviewing the needs of the customers and innovate accordingly. The book is divided into three sections  – "Vision", "Steer" and "Accelerate". In these three sections, the author gives the tips to handle the business without falling into the boring trap of managerial processes. He gives simple and innovative steps to track one's progress and grow further. He stresses on the importance of the managerial process but wants one to make it funnier and a daily habit, so that the startup won't get stagnated.
The 7 day Startup by Dan Norris
There are a lot of people among us who want to be entrepreneurs but won't cross the threshold for some reason. The author calls this kind of people as wantrepreneur. This book gives the required push and explains to you how you can start a business within 7 days. It just doesn't focus on the most important aspect of idea evaluation, steps required to start the business that is required for a startup. But this book also gives you tools to evaluate and fine-tune your startup.
The 4-hour work week by Tim Ferriss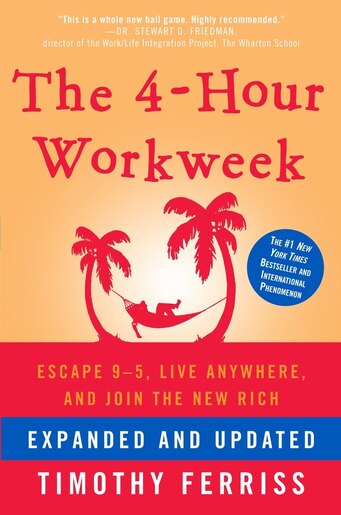 This book is a real lifesaver in today's overscheduled world. The author shakes to the core and makes the reader understand the basic principles of working smarter than working longer. This book could be used both by the employee and the entrepreneur.  They are a lot of key takeaways from this book, which if implemented right, automatically eases the work pressure.
The 7 Habits of Highly Effective People by Stephen Covey
This is one book, which has to come into any list that deals with being successful. As this book,  elaborates the habits that really made people successful. No wonder this book is timeless and would carry forward forever in people's mind.  To convert a person truly into a leader, one must read this book.
There are a lot more books that are still my favorites, even though when they have not figured in the above list. Some of them are listed below:
The Innovator's Dilemma by Clayton Christensen
The Fire Starter Sessions by Danielle LaPorte
Creative Confidence by Tom and David Kelley
Mastering Leadership by Robert J. Anderson and William Adams
Getting to Yes by Roger Fisher and William Ury
To Sell is Human by Daniel Pink
Simple Numbers, Straight Talk, Big Profits by Greg Crabtree
 Finding your way in a Wild New World by Martha Beck
Are your favorites here in this list? Please let me know your favorite books for an Aspiring Entrepreneur.
This article is written as a part of #Thebookblogtrain conducted by Vidhya Thakkar and Siddhi Palande powered by Penguin India and Redwolf. This content, should not be repurposed, republished or used otherwise.