This is the third episode of the ASK A FRIEND series. In this episode, we discuss why the child always asks for 5 more minutes when asked to complete a task or start another one. What is the root cause for this 5 more minutes request, which we can refer to as a 5-minute syndrome, and how can the parents navigate through these demands?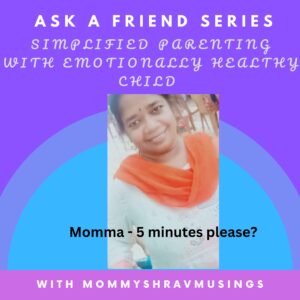 Tune into the podcast episode (either in Telugu or English) on the embedded player here now, or listen to it on any of your favorite podcast platforms. If reading is your forte, scroll down for the show's transcript.
Podcast in English
If this is your first time here, I request you to subscribe to the Simplified Parenting with Emotionally Healthy Children podcast show on your favorite platform. Ratings and subscriptions allow the show to be discovered by more listeners.
Podcast in Telugu
If you like to listen to this podcast in the Telugu language, here is my second podcast show in Telugu. I request you to subscribe to the Parents tho okka chinna mata podcast show on your favorite platform. Ratings and subscriptions allow the show to be discovered by more listeners.
Transcript of the Episode "Mommy – 5 minutes, please!"
Welcome back to the ASK A Friend Series under Simplified Parenting with Emotionally Healthy Child Show. I am your host, Suhasini, from Mommyshravmuings.
The most often-heard complaint from parents is that the kids don't listen to them in the first go. For anything and everything, the kids always say 5 minutes. And those 5 minutes never get over.  
But let's think about this, we are watching Instagram reels or youtube shorts, and our own kid calls us. What do we say? 5 minutes, Kanna, let me watch this reel. Even if another adult calls us, the response would be the same.
Ok, I hear you, you don't watch those reels or shorts, but when you are working with total concentration, if someone disturbs you, don't you feel irritated? Don't you tell that other person to wait for 5 minutes, isn't it?.
When adults need that transition time to move from one task to the other, what about kids whose brains are still developing? That's why the kids always say 5 minutes, and their brain doesn't read that those 5 minutes are over; hence, the saga continues.
So what is the solution, then? We need to get their attention by looking into their eyes and telling them we must move out of that particular task and either go back home from the park, close that video game or stop watching it.
For younger kids, setting up visual alarms will always help. But those visual alarms can't be set up when you are in the park or outside the house. So please provide them with the number of turns they can use in that stipulated time. It may be ten times on the swing or slide.
For older kids, please provide them with two options. Like stopping that video game or show in the next 5 minutes or staying home when everyone else is leaving the house. The teenagers would like to take up the second option. So here, we need to use intelligent parenting techniques like taking away those gadgets with us or something like that. The children should understand the consequences of not listening to us. Initially, we might have to spend much time discussing those ground rules and how they will help us in the long run.
But following these rules consistently makes the child understand better what is expected of him. That way, even the younger child could finish those tasks within the stipulated time frame.
Another essential aspect that we need to remember is that the appropriate praise for every compliance by the child will help us navigate these tricky situations better next time. Those praises will motivate the child to do better next time, provided when done correctly. Let's discuss how to praise constructively and effectively in the next episode.
Till then, stay happy and enjoy your parenting days. If you like these episodes, don't forget to share them with your friends, and also I will be waiting for your comments, as they are only my true motivators.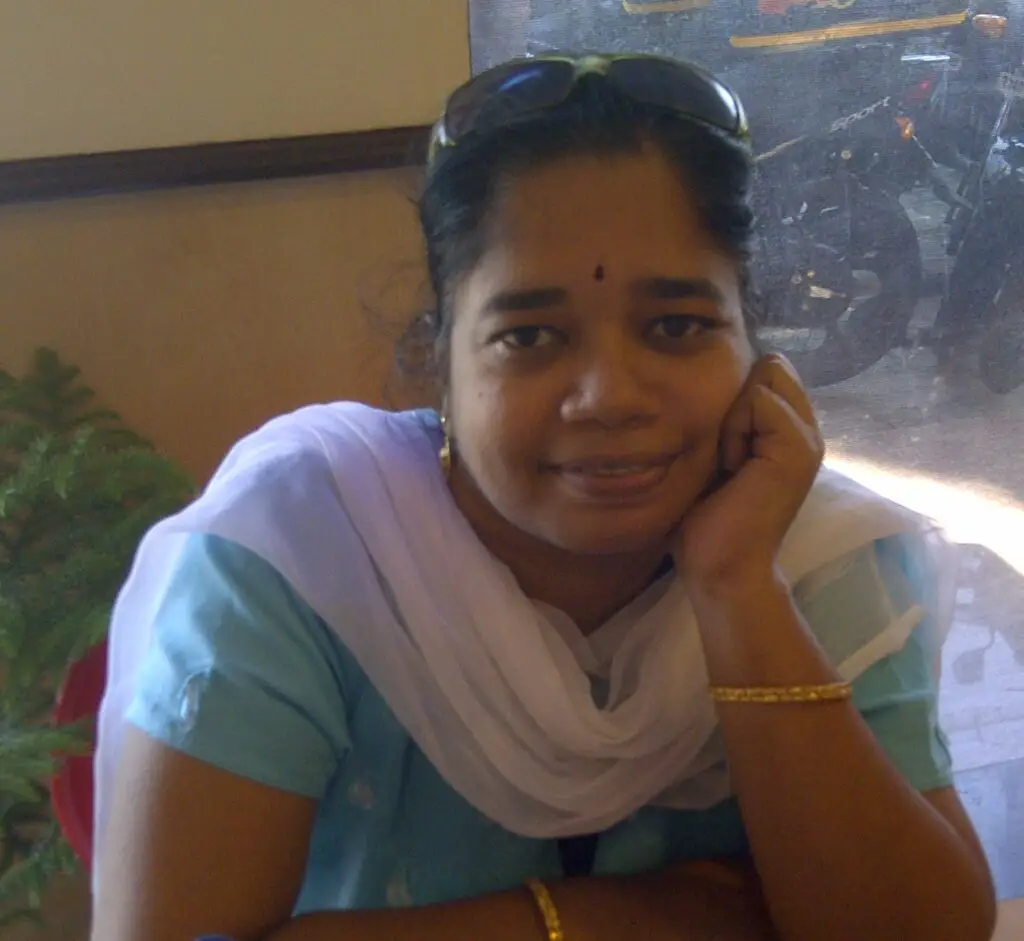 Suhasini, IP, is the Author of the book "Practical Tips for Kids Mental Health." As a certified kids and parents life coach, she helps/guides you toward a happy family life for your kids. She firmly believes, that "Emotionally Happy Kids of today are the Mentally Strong and Happy Citizens of tomorrow." Let's make the world a happy and beautiful place for our kids to thrive.