No one has ever thought that one full year would be eaten away by the pandemic and our living style would undergo drastic changes. But that has become a reality, and as a part of this new reality, education has taken a different route and an altogether unbelievable route, if I have to say. Online classes have become the new normal. Even when the world is opening up slowly everywhere, schools are yet to open up, and internally we parents also feel vulnerable in sending our kids out to school. So we prefer online classes to traditional schools. But have we ever considered that Online Classes affect our kids in more than one way, apart from the regular tiredness of attending school? This syndrome is called Online Classes Fatigue. WHO and UNICEF are already forewarning us about the TWINDEMIC we all will be facing this year. TWINDEMIC is nothing but having two pandemics in the same year. The two pandemics WHO refers to are COVID-19 and the Mental Health Issues the world faces due to COVID-19.
Children are more social beings when compared to adults. They learn a lot only from their peers and miss all that fun and learning during their growing-up years. If this Online schooling continues for another year, our kids will forget the basics of social interaction and many physical outdoor games.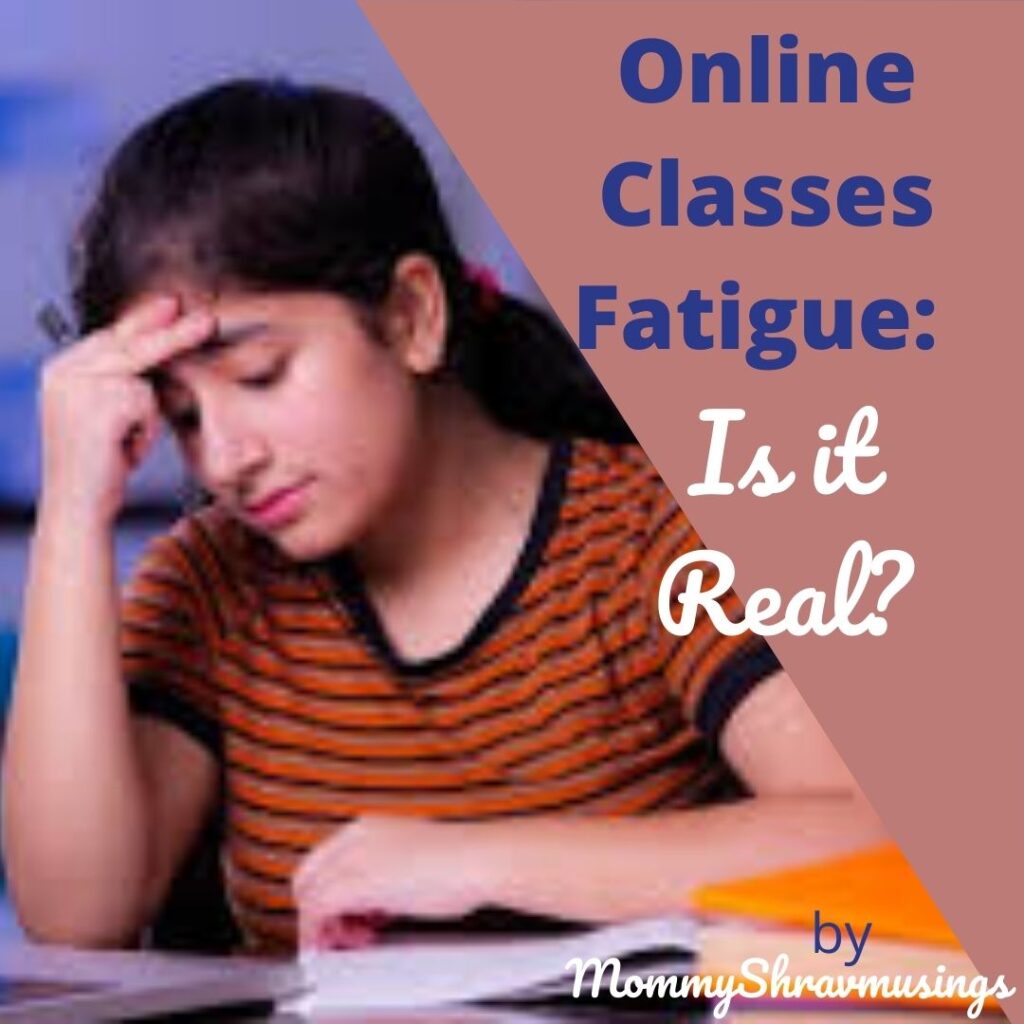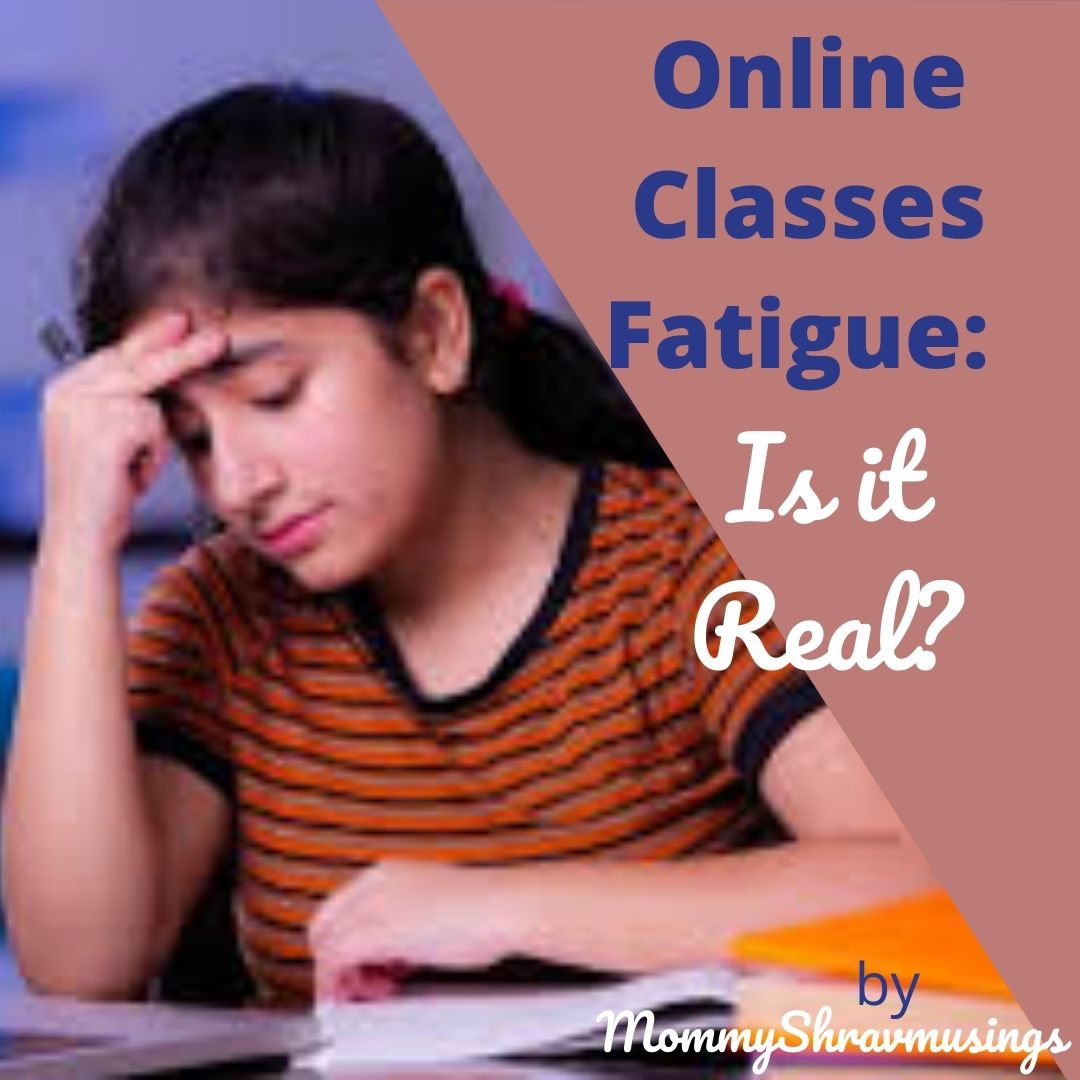 A recent study by Gallup has pointed out that 33% of parents have realized that their kid's emotional and mental health has taken a toll in the US due to Online Classes fatigue. Though this study is primarily conducted in the US, the results would be the same everywhere too. The earlier we realize the need to address the emotional needs of our kids, the better it will be for them in the longer run.
Results of Online Classes Fatigue
Being a single child, I could immediately see the marked difference in my kid. Even though I try to act like his friend and keep playing with him, that would only be for a limited time. I will have the other hats to don and house/work to manage. So, I can't spend all my waking hours just playing with him, isn't it?
The more he started spending time alone, the more he was getting attached to gadgets instead of books. He used to read a lot during his free time prior to the pandemic, and now that's not the case. The more he spends time with gadgets, the more changes I am able to observe in him, and it's a vicious circle to break. I could see him developing unnecessary fears, becoming increasingly hyper-energetic as he could not exert his excess physical energy. So we joined him in the online gymnastics classes.
Though the online gymnastics classes are draining him of his physical energy, his intellectual hunger isn't getting satisfied. So it resulted in another myriad set of problems. He also started experiencing online classes fatigue. He stopped doing his assignments, started losing interest in his studies slowly, and stopped returning his assignments. We initially thought the problem was with our child, but when we spoke to our other parent friends, we realized this was a universal problem. Even the kids in traditional schools are not completing their assignments or finishing their exams. So, this is a universal problem everywhere.
The Solution to the Online Classes Fatigue:
So, then what is the solution? We are currently in a unique situation; the kids are not able to see how their peers are spending time at their house. They are not able to gain inspiration or learn from their peer group. These kids don't have live role models to emulate during this lockdown. Though teachers across the world are working hard to provide kids not just education through online classes but also a platform for them to interact with their peers digitally. These digital interactions are not providing enough comfort or security to the kids. They only get to see their parents, who are always busy working. They are not getting a clear sense of what the future is all about. And they don't want to become like their parents, always working busily. And that's impacting them adversely on the studies front.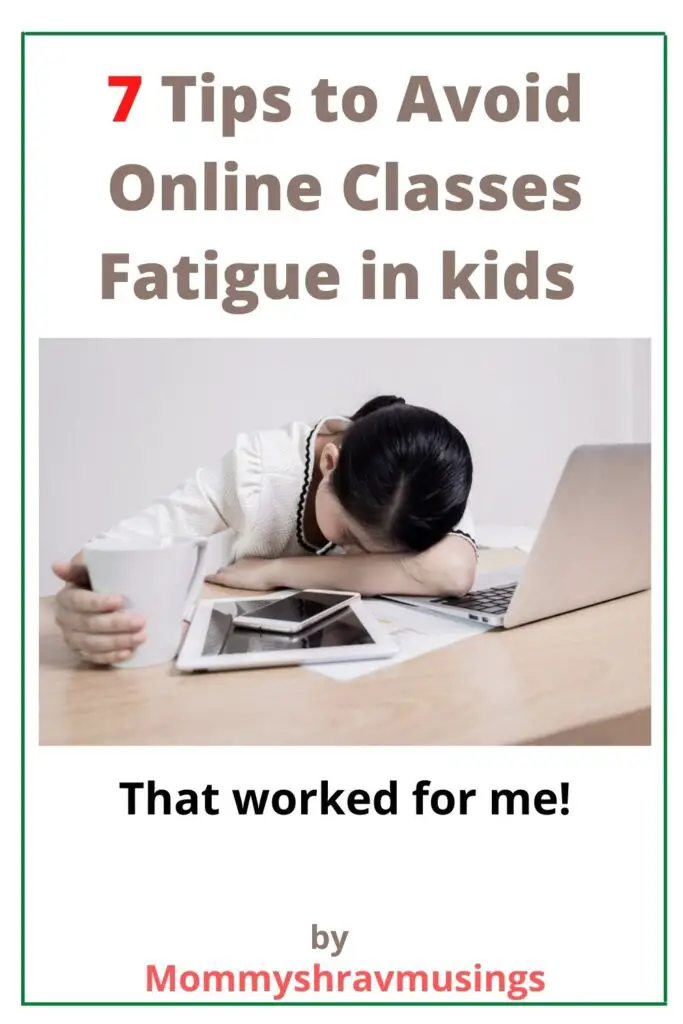 So what can parents do in this situation so that the emotional health of their kids is not affected badly? This is what we are doing at home, which I thought I would share with you all:
Try building your kid's resilience by reading various positive stories of role models navigating through difficult times.
Spend time reading stories with them.
Increase their interaction time with extended family members (especially the grandparent's generation). Hearing about our family history and their generation's struggles will build resilience in our kids.
Try doing some physical exercise or playing a game together in the limited time available as a family, which would increase the positive hormones in every family member.
Making them self-accountable to small and definitive tasks would help build their confidence.
Limit the exposure to gadgets without adult supervision. We can use these gadgets to create a positive impression and provide them different experiential learning to the kids.
Let the child embrace mindfulness in all the activities he does so that the kid can really start to take a notice of the beauty around him and appreciate it more.
The first thing we did is to cancel most of the online classes for my kid. We are only attending school and his dance classes through Zoom. That has given little flexibility to my child. Next is we removed the tab and mobile from his reach and made sure that he watches it for a limited time of 15 minutes a day. We started getting him connected more to his grandparents and nature. So slowly, we are getting our carefree and happy child back. It's still a long way to go, but now we know that we are on the right track.
Clearly, Online class fatigue is affecting our kids very badly. And it's the time when the schools and parents should concentrate and work hand-in-hand about the psychological issues affecting our kids. Studies can take a back seat, but the emotional health of our kids is more important as we don't want our kids to get converted into anxious, self-doubting, socially incapable adults. The government, schools, and parents should take the onus on them and address these psychological issues in our children at the earliest.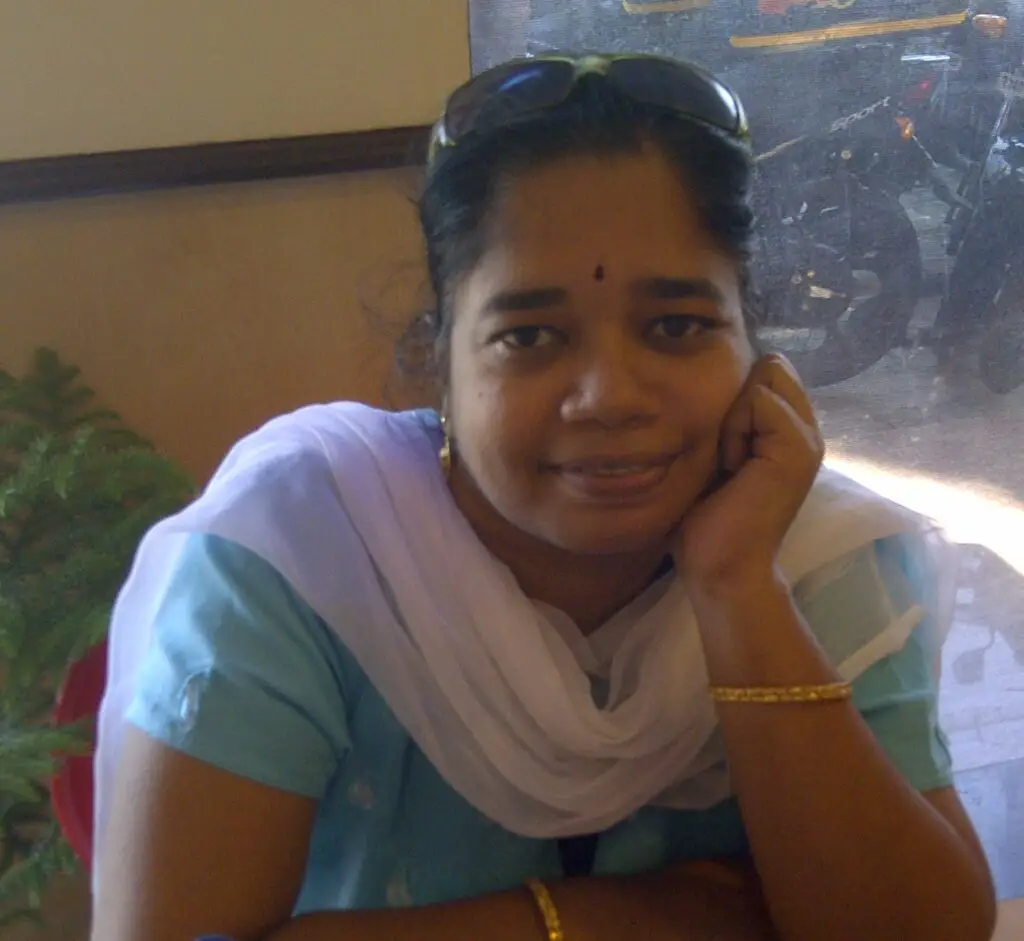 Suhasini, IP, is the Author of the book "Practical Tips for Kids Mental Health." As a certified kids and parents life coach, she helps/guides you toward a happy family life for your kids. She firmly believes, that "Emotionally Happy Kids of today are the Mentally Strong and Happy Citizens of tomorrow." Let's make the world a happy and beautiful place for our kids to thrive.