ZEE5, in order to capture and retain its current number 1 position in the video streaming platforms as the family-based entertainer has decided to release a host of original movies in the month of August. Pareeksha is one such long-awaited movie, which takes the tough take on the Indian Education system.
The current sad state of the Indian Education system, only the rich and privileged are eligible for quality education. Everyone agrees that to fulfill one's dreams one needs education. But in the current Indian Education system, the economically challenged students never get a fair chance or equal opportunities to fulfill their dreams.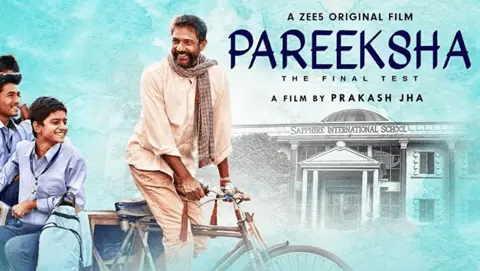 Prakash Jha known for coming up with socio-political films like Aaraskhan, Satyagraha, Rahaneeti, etc has come up with a new film called Pareeksha which captures the difficulties and hardships faced by economically challenged people in our country. This film really captures the price one such family has to pay for fulfilling their child's dreams (#SapneSachKarenge). Pareeksha is written and directed by Prakash Jha would be premiering on ZEE5 on August 6th, 2020. This movie features Priyanka Bose, Adil Hussain, and Sanjay Suri.
Pareeksha movie is based on the real-life of former DGP of Bihar, Shri Abhiyanandan His success story proves that despite all the hardships faced in life, still there is some hope for the poor and downtrodden in India. And they can really fulfill their dreams if tried hard.
The rickshaw puller, Buchi (portrayed by Adil Hussain) dreams of giving quality education to his child, who is an extremely bright student. As Buchi drops few kids to a good school, he starts dreaming that his bright kid (Bulbul) should also go to a school like that so that he can achieve something big in life and will not stagnate like him as Rickshaw puller in future.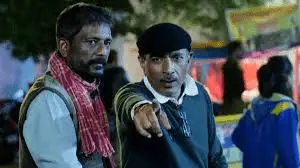 But their economical situation keeps staring at their face and will Buchi be able to fulfill his dreams of giving the best possible education to his son? And what is the price he needs to pay in order to fulfill his dreams is to be watched on the screen only. This movie is a real testimony of the current Indian Education system. It stresses the need for the merit-based education system in India. In fact, we should be glad that our government has started thinking in those lines and the new reforms for the Indian Education system have recently been announced.
You might be interested in reading: ZEE5 Kids is the new favorite channel of my kid
The child actor, Shubham assays the role of Bulbul – the son of the rickshaw puller Buchi. Shubham steals the show with ease in his action and matches the other stalwart actors like Adhil Hussain, Sanjay Suri, and Priyanka Bose. The trailer really captures the essence of this movie. You can watch the trailer by clicking here.
I had picked up my weekend movie as Pareeksha. So now what about you? Let me know your comments on Pareeksha after watching the movie.