Raising children single-handedly is not easy. A single mother's journey is filled with many hurdles and challenges. And single parents use all their resilience, immense strength, and unconditional love to overcome those obstacles. No wonder it captured the attention of the filmmakers worldwide. Most single-mother films have been produced around this topic to highlight single moms' journeys.
Hollywood has embraced this narrative, giving us a collection of films that beautifully portray the experiences of single moms. These movies not only shed light on the challenges they face but also celebrate their triumphs and offer inspiration to all.
In this blog post, we present 20 influential single-mom movies that are an absolute must-watch. From real-life stories to heartwarming dramas, these movies provide a glimpse into the lives of single moms and showcase their remarkable journeys. So grab some popcorn, get ready to be moved, and immerse yourself in these captivating stories of strength and love.
If you are looking for a movie night and don't know which one to pick, you can choose from our list of best single-mom movies to motivate and inspire you.
Powerful Single Mother Films:
Erin Brockovich: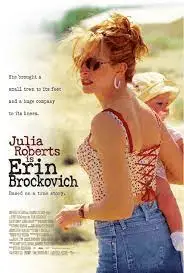 Genre: Biography, Drama
Year: 2000
Based on a true story, the film follows Erin Brockovich, a single mother who becomes a legal assistant and fights against a powerful corporation. It showcases Erin's determination, resilience, and ability to overcome challenges. Erin takes her fight against the biggest company about the potential environmental hazard, which is killing a lot of people single-handedly. It's heartening to watch this movie multiple times, reminding us that even a single person can make a difference in society. Julia Roberts won an Oscar for her role in the movie as Erin Brockovich.
Juno: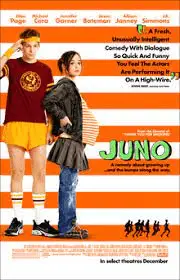 Genre: Comedy-Drama
Year: 2007
This coming-of-age film revolves around Juno, a pregnant teenager who decides to give her child up for adoption. It explores themes of teenage pregnancy, abortion, decision-making, and the complexities of motherhood. Single moms may find this movie relatable and appreciate its portrayal of the protagonist's emotional journey. Ellen Page won an Oscar for her portrayal of Juno in this film.
The Blind Side: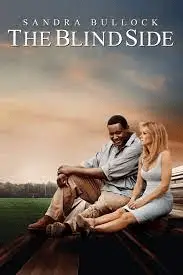 Genre: Biography, Sports Drama
Year: 2009
Based on a true story, the movie follows the journey of Michael Oher, a homeless teenager taken in by a caring single mother, Leigh Anne Tuohy, played by Sandra Bullock. This Single mother film portrays Leigh Anne's selflessness, determination, and the bond she forms with Michael. The film highlights the transformative power of love and support, resonating with single moms who understand the strength of a nurturing environment.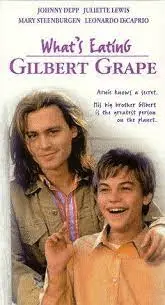 What's Eating Gilbert Grape
Genre: Drama, Coming of Age
Year: 1993
This drama showcases the life of a young man, Gilbert Grape, who cares for his mentally impaired brother and his obese single mother. Gilbert is a grocery store clerk caring for his family in a sleepy little fictional town in Iowa. The film explores Gilbert's challenges and sacrifices while depicting the single mother's resilience and influence on her children's lives. Johnny Depp plays the role of Gilbert and Dicaprio, the younger brother.
Room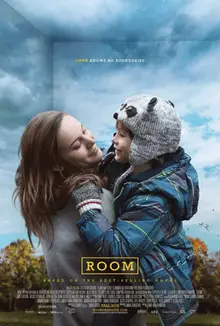 Genre: Drama
Year: 2015
"Room" is a powerful drama that tells the story of a young woman, Joy Newsome (played by Brie Larson), who has been held captive in a small room for several years. She raises her son, Jack, within the confines of the room, creating a nurturing and imaginative world for him. This single-mother film explores the unbreakable bond between a mother and her child as Joy navigates the challenges of captivity and strives to provide a sense of normalcy and love for her son.
Stepmom
Genre: Comedy-Drama
Year: 1998
"Stepmom" is a heartfelt drama that revolves around the complex dynamics between a divorced couple and their children. Julia Roberts plays Isabel, the young and free-spirited girlfriend of Luke (played by Ed Harris), who is now married to Jackie (played by Susan Sarandon), the mother of their two children. The film delves into the challenges of co-parenting and the evolving relationship between Jackie and Isabel as they navigate their roles as mother and stepmother.
A League of Their Own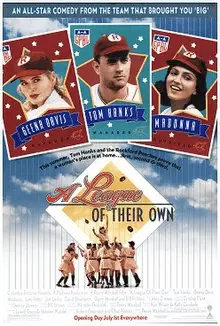 Genre: Comedy-Drama, Sports Drama
Year: 1992
Set during World War II, "A League of Their Own" is a sports comedy-drama that follows the story of the first female professional baseball league. Geena Davis plays Dottie Hinson, a talented player and a single mother who joins the league. The film explores Dottie and her teammates' challenges as they break societal norms and prove their worth in a male-dominated field. Through her determination and leadership, Dottie becomes a role model for her teammates and showcases the strength and resilience of single mothers who pursue their passions while balancing their responsibilities.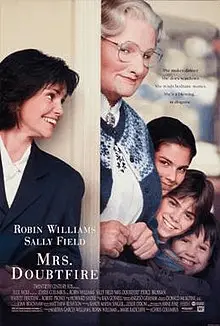 Mrs. Doubtfire
Genre: Comedy-Drama
Year: 1993
"Mrs. Doubtfire" is a beloved family comedy that tells the story of Daniel Hillard (played by Robin Williams), a loving father who disguises himself as a female housekeeper to spend more time with his children after a separation from his wife, Miranda (played by Sally Field). The film explores the challenges and humor that arise as Daniel tries to balance his dual roles.
Raising Helen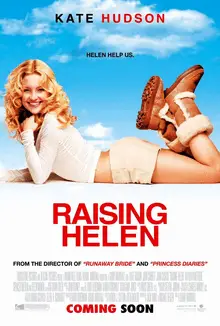 Genre: Comedy-Drama
Year: 2004
This is a heartwarming comedy-drama that follows the life of Helen Harris (played by Kate Hudson), a young woman who suddenly finds herself responsible for raising her deceased sister's three children. The film explores Helen's challenges as she transitions from a carefree lifestyle to a single working mom. It depicts her journey of self-discovery, personal growth, and learning to prioritize the needs of her new family. It highlights the transformative power of love and showcases the strength and resilience of single mothers as they adapt to unexpected circumstances.
The Single Moms Club: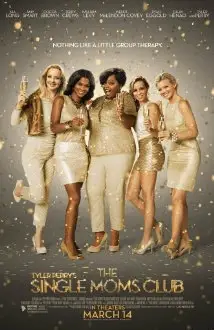 Genre: Comedy-Drama
Year: 2014
The story is about a group of five single mothers with very different backgrounds who come together when their 11 to 12-year-old kids collectively get in trouble at their private school. Despite their differences and backgrounds, when put into the problem together, they understand that they can help each other with their individual strengths, and all of them can become a group to safeguard their kid's interests. They re-establish their weakened bond with their children also in this process.
Where the Heart Is: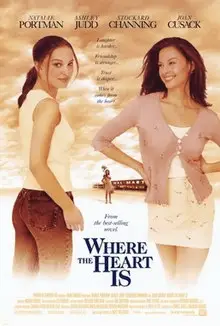 Genre: Comedy Drama
Year: 2000
It is a drama based on the novel by Billie Letts. It follows the story of Novalee Nation (played by Natalie Portman), a pregnant teenager who her boyfriend abandons at a Walmart store. Novalee eventually finds a new home in the store, where she gives birth and raises her daughter. The film explores themes of resilience, friendship, and finding love in unexpected places. "Where the Heart Is" highlights the strength and determination of a single mother who overcomes adversity to build a new life for herself and her child.
The Pursuit of Happyness: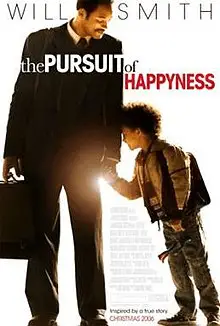 Genre: Biographical Drama
Year: 2006
"The Pursuit of Happyness" is a biographical drama based on the true story of Chris Gardner (played by Will Smith). The film portrays Gardner's struggles as a single father trying to provide for his young son while facing homelessness and financial hardships. It showcases Gardner's unwavering determination, resilience, and the sacrifices he makes to pursue a better life for his family. "The Pursuit of Happyness" is an inspiring tale that emphasizes the power of perseverance, self-belief, and the love between a father and his child.
Some more Single Mother Films for you:
North Country: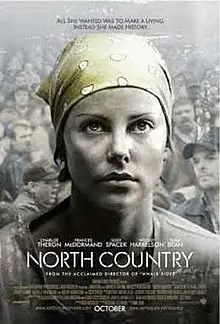 Genre: Biography, Drama
Year: 2005
"North Country" is a drama inspired by the true story of a landmark sexual harassment case in the United States. The film follows the journey of Josey Aimes (played by Charlize Theron), a single mother who faces discrimination and harassment while working in a Minnesota mine. Josey decides to take a stand and becomes a catalyst for change, fighting for justice and equality. "North Country" explores themes of resilience, empowerment, and the importance of speaking up against injustice.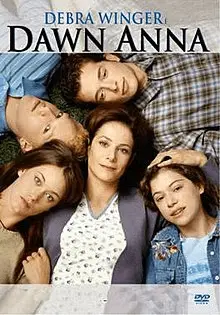 Dawn Anna
Genre: Drama
Year: 2005
This Television drama movie depicts the life of Dawn Anna, a teacher and single mother of four children. Soon after meeting her husband, she is diagnosed with a severe brain disease requiring a serious operation. Shortly after her recovery, her daughter will be murdered by shooters. This film is based on the real events happening around the high school shootings at the Columbine massacre.
Little Man Tate: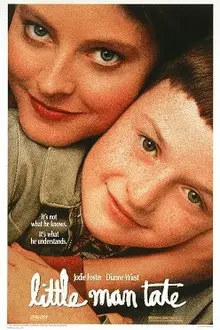 Genre: Drama
Year: 1991
Fred, known as "Little Man Tate," lives with his struggling single mother, Dede Tate (played by Jodie Foster). Fred's intelligence becomes evident, so he is invited to attend a school for gifted children. However, Dede grapples with the decision to let her son go and be surrounded by other child prodigies. "Little Man Tate" is a compelling exploration of the challenges faced by both single mothers and gifted children, highlighting the complexities of nurturing exceptional talents while navigating the everyday struggles of life
One Fine Day: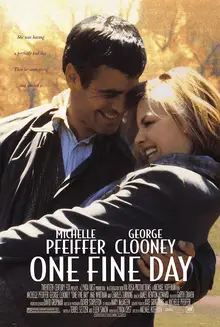 Genre: Romantic Comedy Drama
Year: 1996
The story takes place over the course of a single day in New York City. Melanie Parker (played by Michelle Pfeiffer) is a single mother and architect juggling her demanding career with raising her young son, Sammy. Jack Taylor (played by George Clooney) is a single father and reporter facing similar challenges in balancing work and parenting his daughter, Maggie. "One Fine Day" is a lighthearted and charming film exploring single parenthood's challenges and joys.
Kramer vs. Kramer
Genre: Legal Drama
Year: 1979
This Oscar-winning drama tells the story of a couple who divorce and fight for custody of their son. Dustin Hoffman and Meryl Streep give unforgettable performances as the estranged parents. This film is well ahead and discusses messy divorce and separation. It showcases honestly the dark side of relationships in a family and the emotional turmoil each family member goes through when the parents get divorced, including kids.
Jerry Maguire:
Genre: Romantic Sports Comedy Drama
Year: 1996
The story revolves around Jerry Maguire, a high-powered sports agent working for a prestigious agency. Frustrated with the cutthroat nature of the industry and the lack of genuine relationships, Jerry has a crisis of conscience and writes a heartfelt mission statement that calls for a more personal and ethical approach to his profession. It explores themes of integrity, love, and finding personal fulfillment in a cutthroat industry. The film delves into the complexities of relationships and individuals' sacrifices and risks in pursuing their personal and professional dreams.
Chocolat:
Genre: Romance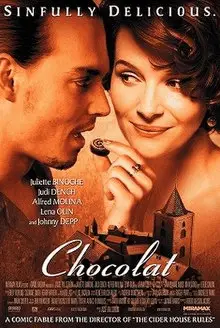 Year: 2000
Set in a small French village during the late 1950s, "Chocolat" tells the story of Vianne Rocher (played by Juliette Binoche), a free-spirited woman who arrives in town with her young daughter. Vianne opens a chocolaterie during the season of Lent, a time when indulgence and pleasure are typically frowned upon. Her arrival and the irresistible allure of her chocolates disrupt the traditional and conservative dynamics of the village. It explores tolerance, acceptance, and the power of indulgence and self-discovery. The film celebrates the simple pleasures in life and the transformative power of compassion and understanding.
It's Complicated
Genre: Romantic Comedy
Year: 2009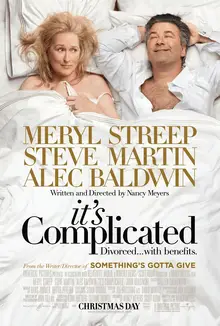 The story follows Jane Adler (played by Meryl Streep), a successful bakery owner and divorced mother of three grown children. Jane's life takes a humorous and unexpected turn when she attends her son's graduation and reconnects with her ex-husband, Jake (played by Alec Baldwin), who is now married to a younger woman, Agness (played by Lake Bell). As Jane and Jake spend time together, old feelings resurface, and they find themselves involved in an affair, which becomes increasingly complicated due to their complex history and current circumstances. The film explores themes of love, second chances, and the complexities of adult relationships. It delves into the nuances of divorce, midlife crisis, and the challenges of balancing personal desires with familial responsibilities.
The Babadook
Genre: Psychological Drama, Horror
Year: 2014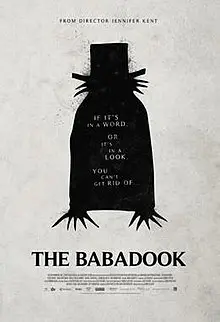 The story revolves around Amelia, a single mother struggling with the loss of her husband and the challenges of raising her young, eccentric son, Samuel. Samuel becomes obsessed with a storybook titled "Mister Babadook," which depicts a sinister figure that terrorizes the lives of those who become aware of it. As Amelia reads the book to Samuel, they begin to experience a series of disturbing and supernatural events in their own home. The movie has been interpreted as an allegory for the effects of grief, depression, and repressed emotions, portraying the Babadook as a symbol of Amelia's unresolved trauma. It offers a chilling and thought-provoking examination of the darkness within and the struggle to confront and overcome personal demons.
Changeling
Genre: Historical Drama, Thriller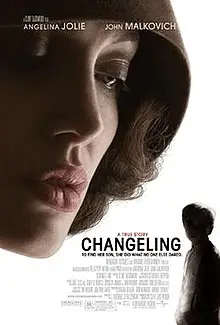 Year: 2008
The film is based on a true story set in Los Angeles in the late 1920s. It follows the harrowing ordeal of Christine Collins, a single mother whose nine-year-old son, Walter, goes missing. The Los Angeles Police Department eventually claims to have found Walter and reunites him with Christine. However, Christine soon realizes the boy they returned to her is not her son. "Changeling" is a gripping and emotionally charged drama that explores themes of identity, corruption, and the lengths a mother will go to protect her child.
These are the list of films that I would recommend for single moms as they are bound to connect with you at some level or another due to their emotional storylines.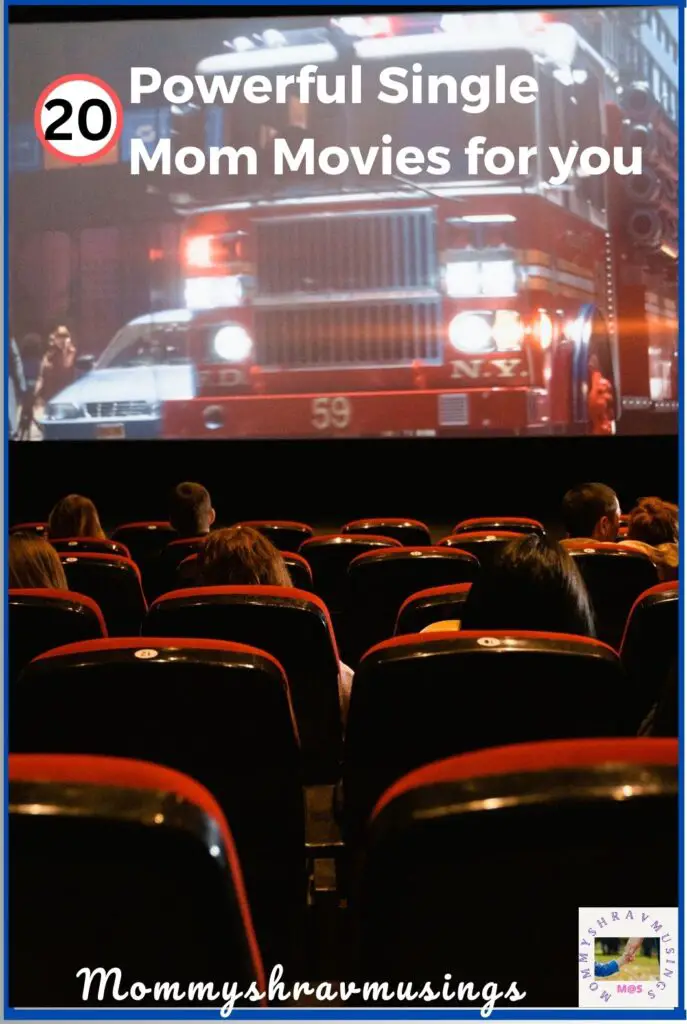 Parting Thoughts:
In conclusion, these 20 powerful single-mother films offer a diverse and inspiring collection of stories depicting single mothers' strength, resilience, and love. From true stories to heartwarming dramas, these single mother films provide a glimpse into the complexities of single motherhood and the journeys these women undertake. Whether facing personal challenges, overcoming societal expectations, or navigating the intricacies of relationships, these movies highlight single moms' determination and unwavering spirit. Through their stories, we witness the sacrifices made, the obstacles overcome, and the deep bonds forged between these mothers and their children. Whether you're a single mom seeking relatability and inspiration or simply a lover of powerful storytelling, these movies are a must-watch, celebrating the remarkable journey of single mothers and the indomitable human spirit.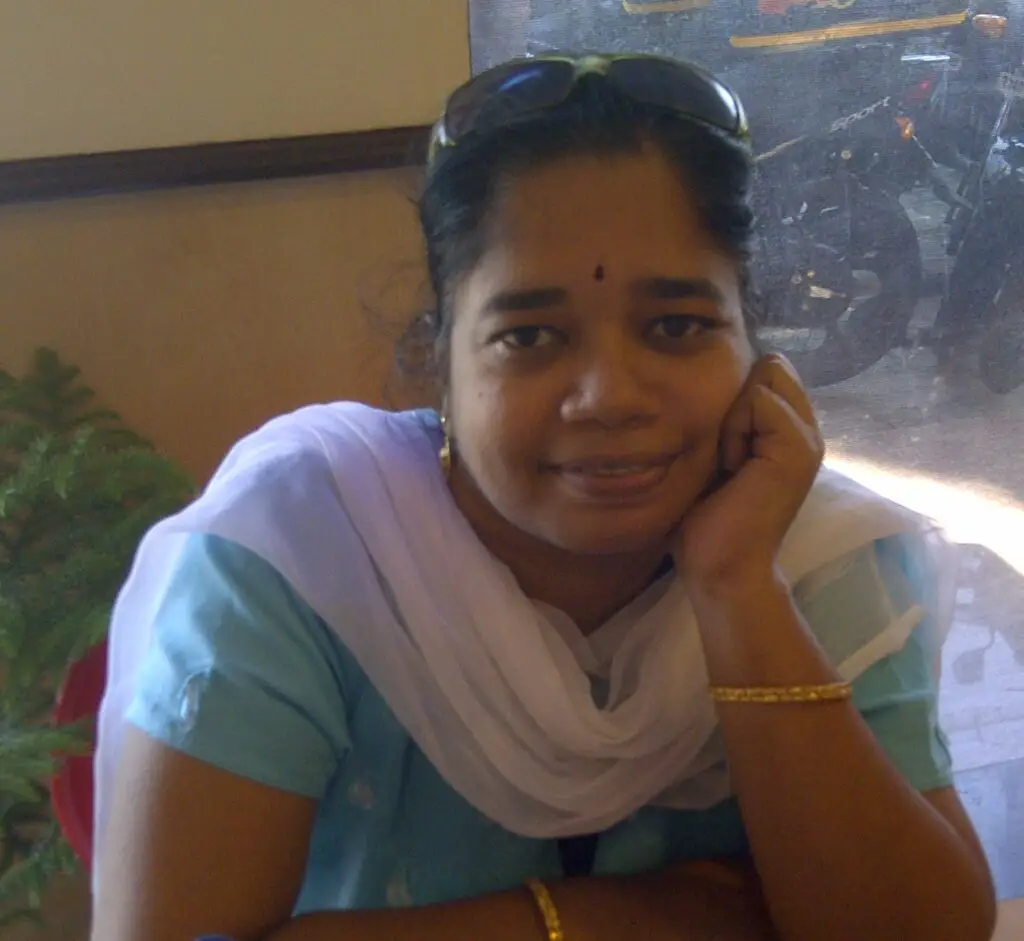 Suhasini, IP, is the Author of the book "Practical Tips for Kids Mental Health." As a certified kids and parents life coach, she helps/guides you toward a happy family life for your kids. She firmly believes, that "Emotionally Happy Kids of today are the Mentally Strong and Happy Citizens of tomorrow." Let's make the world a happy and beautiful place for our kids to thrive.