As the leaves change colors and the air turns crisp, it's that magical time of year again when Halloween beckons with its spooky allure. For tweens, this season offers the perfect opportunity to dive into the enchanting world of books that send shivers down their spines while keeping them glued to the pages. Whether they're seeking eerie adventures, spine-tingling mysteries, or heartwarming tales with a ghostly twist, we've curated a list of 10 must-read Halloween-themed books that your tweens won't be able to resist.
If you want to introduce your kids to Sherlock Holmes, then these are the best books.
From ghostly graveyards to peculiar children and haunted houses, these stories are bound to cast a spell on young readers and make this Halloween season truly unforgettable. So, grab a cozy blanket a warm mug of apple cider, and let's explore the enchanting world of books that will transport your tweens to thrilling realms of imagination.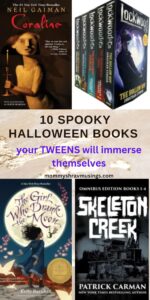 Spooky Halloween Books for your Tweens: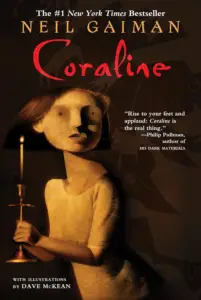 This eerie and beautifully written tale follows a young girl who discovers a mysterious door in her house that leads to a parallel world with a sinister twist.
Neil Gaiman's storytelling creates a vivid and imaginative world that is simultaneously creepy and fascinating, making it an excellent choice for tweens looking for a Halloween-themed adventure.
Coraline, the main character, is a resourceful and brave young girl whom tweens can admire. Her determination in the face of spooky challenges sets a positive example.
---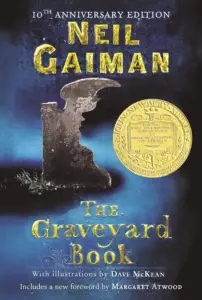 "The Graveyard Book" by Neil Gaiman:
Another gem by Neil Gaiman, this book tells the story of a boy named Nobody Owens who is raised by ghosts in a graveyard. It's a perfect blend of spookiness and heartwarming moments.
This book explores themes of friendship and belonging as the protagonist, Nobody Owens, grows up among ghosts. It's a heartwarming story of friendship that will resonate with tweens.
The unique graveyard setting adds a distinctive and atmospheric element to the story, making it stand out among other spooky tales.
---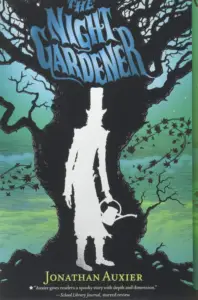 "The Night Gardener" by Jonathan Auxier:
This haunting tale follows two orphaned siblings who take a job in a creepy, isolated manor where they encounter an evil force that shapes their lives.
The strong bond between the orphaned siblings, Molly and Kip, is a central theme of the book. Their relationship adds depth and emotion to the spooky narrative.
Jonathan Auxier's writing creates a dark and atmospheric world that immerses readers in the eerie setting of the mysterious manor.
---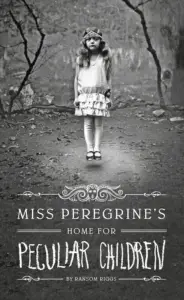 "Miss Peregrine's Home for Peculiar Children" by Ransom Riggs:
This unique story combines vintage photographs with a spooky narrative, following a boy named Jacob as he discovers an orphanage filled with children with peculiar abilities.
Including vintage photographs throughout the book adds a unique and captivating visual element to the story, enhancing the reading experience.
The story celebrates individuality and the children's unique talents, making it an empowering read for tweens.
---
"Lockwood & Co. series" by Jonathan Stroud: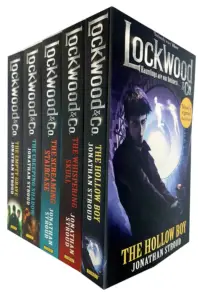 This series follows a team of young ghost hunters in an alternate London plagued by dangerous spirits. It's a thrilling and atmospheric series that tweens will love.
The witty banter and humor among the young ghost hunters, especially the charismatic Anthony Lockwood, add a fun and engaging element to the series.
Each book in the series features intriguing mysteries and ghostly encounters that will keep tweens eagerly turning the pages.
You can gift one book from the series to your tween or the entire series. Your tween is going to love the writing style of Jonathan Stroud.
---
"Skeleton Creek" series by Patrick Carman: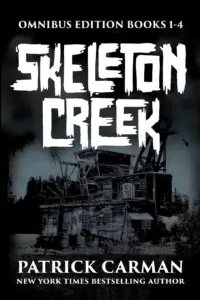 A unique blend of books and online videos, this series follows two friends investigating eerie mysteries in their small town.
This book has a unique interactive component, which will entice tweens and teens. The online videos complement the story and create an interactive reading experience, allowing tweens to immerse themselves further in the mystery.
Patrick Carman's storytelling keeps readers on the edge of their seats with suspenseful, spine-tingling moments.
---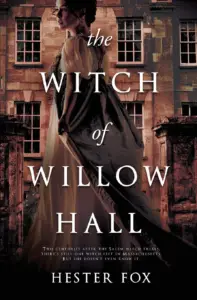 "The Witch of Willow Hall" by Hester Fox:
This historical novel combines the supernatural with a coming-of-age story as it follows a family that moves to a haunted house in 1821.
The book's historical setting and descriptions of life in the 1820s add depth to the story, transporting readers to a different time. This book follows Lydia Montrose; her family flees scandalous rumors in Boston and makes a home in Willow Hall.
The novel explores family dynamics and secrets, adding layers of complexity to the characters and their relationships.
---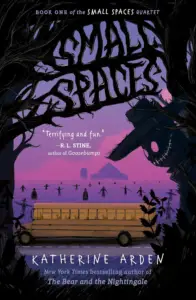 "Small Spaces" by Katherine Arden:
This is the first book in a spooky series featuring a young girl named Ollie who encounters a sinister scarecrow and a haunted history during a class trip.
The story touches on themes of loss and healing as the protagonist, Ollie, grapples with her mother's death. It adds emotional depth to the spooky tale.
Katherine Arden keeps readers engaged with a well-crafted mystery that unfolds as Ollie and her friends delve deeper into the secrets of the scarecrow.
---
"The Jumbies" by Tracey Baptiste: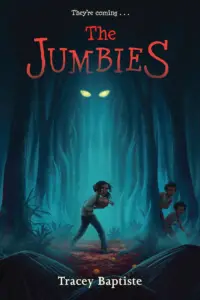 Set in the Caribbean, this story draws on Caribbean folklore to tell a spooky and original tale about a girl who encounters supernatural creatures known as jumbies.
The young protagonist, Corinne, demonstrates bravery and resourcefulness as she confronts the jumbies, making her a relatable and inspiring character for tweens.
The themes of fairness, justice, and retribution meld into a better-than-average evil witch story . . . This is a well-written tale full of action with enough scary elements to satisfy tweens and young adults alike.
---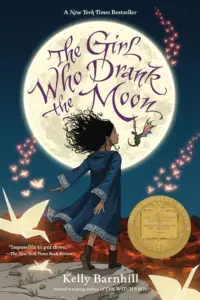 "The Girl Who Drank the Moon" by Kelly Barnhill:
While not explicitly Halloween-themed, this beautifully written fantasy novel features witches, magic, and a story that tweens will find enchanting during the season.
Kelly Barnhill's lyrical and beautifully descriptive writing style makes this book a joy to read, creating a rich and enchanting world.
The story explores themes of magic, identity, and the power of stories, offering valuable lessons for young readers.
---
These books offer a range of spooky and suspenseful stories that are perfect for tweens who enjoy a good scare and want to get into the Halloween spirit.
What Sets These Halloween Books Apart:
While Halloween is synonymous with ghosts, ghouls, and things that go bump in the night, this handpicked selection of spooky reads for tweens goes above and beyond the ordinary.
1. Character-Driven Thrills:
Unlike some Halloween-themed books that rely solely on scares, these books prioritize well-developed characters. They offer tweens protagonists they can relate to and root for.
These characters face supernatural challenges, but their personal growth, courage, and resilience in the face of adversity add layers of depth to the stories. Young readers will find themselves emotionally invested in the characters' journeys, making the books more than just spooky tales.
Here are some of the best books for kids who love adventure, including different types.
2. Diverse Themes and Settings:
This selection of Halloween books goes beyond the standard haunted house or ghost story. It offers diverse themes and settings, from historical periods to different cultures and folklore.
3. Literary Craftsmanship:
The authors featured in this list are known for their exceptional storytelling skills. Neil Gaiman's prose in "The Graveyard Book" and Jonathan Auxier's atmospheric writing in "The Night Gardener" are prime examples. These authors craft their narratives with care, creating an immersive reading experience that showcases the art of storytelling.
4. Empowerment and Life Lessons:
While providing thrills and chills, these Halloween books also impart valuable life lessons. Whether it's the celebration of individuality in "Miss Peregrine's Home for Peculiar Children" or the exploration of themes like loss and healing in "Small Spaces," these books offer opportunities for tween readers to reflect on important issues in their own lives.
5. Interactive and Innovative Elements: Some books on this list, such as the "Skeleton Creek" series, incorporate interactive components that engage readers in a unique way. By combining traditional text with online videos, these books provide an immersive reading experience that sets them apart from conventional Halloween tales.
In summary, what distinguishes these Halloween books for tweens is their emphasis on character development, diverse themes, literary craftsmanship, life lessons, innovative storytelling techniques, and regular scares.
Parting Thoughts:
As you prepare for the season of ghosts and goblins, consider adding these exceptional reads to your tween's bookshelf. These spooky Halloween books for your tweens transport them to realms of mystery, magic, and spine-tingling suspense.
These spooky Halloween books for tweens stand out because they offer so much more: richly developed characters, diverse themes, literary craftsmanship, and valuable life lessons. They empower young readers, sparking their imaginations and providing a sense of wonder that lingers long after the last page is turned. Your young readers may discover that, in the world of literature, the things that go bump in the night can be the catalyst for unforgettable adventures and cherished memories.
Happy Halloween, and happy reading!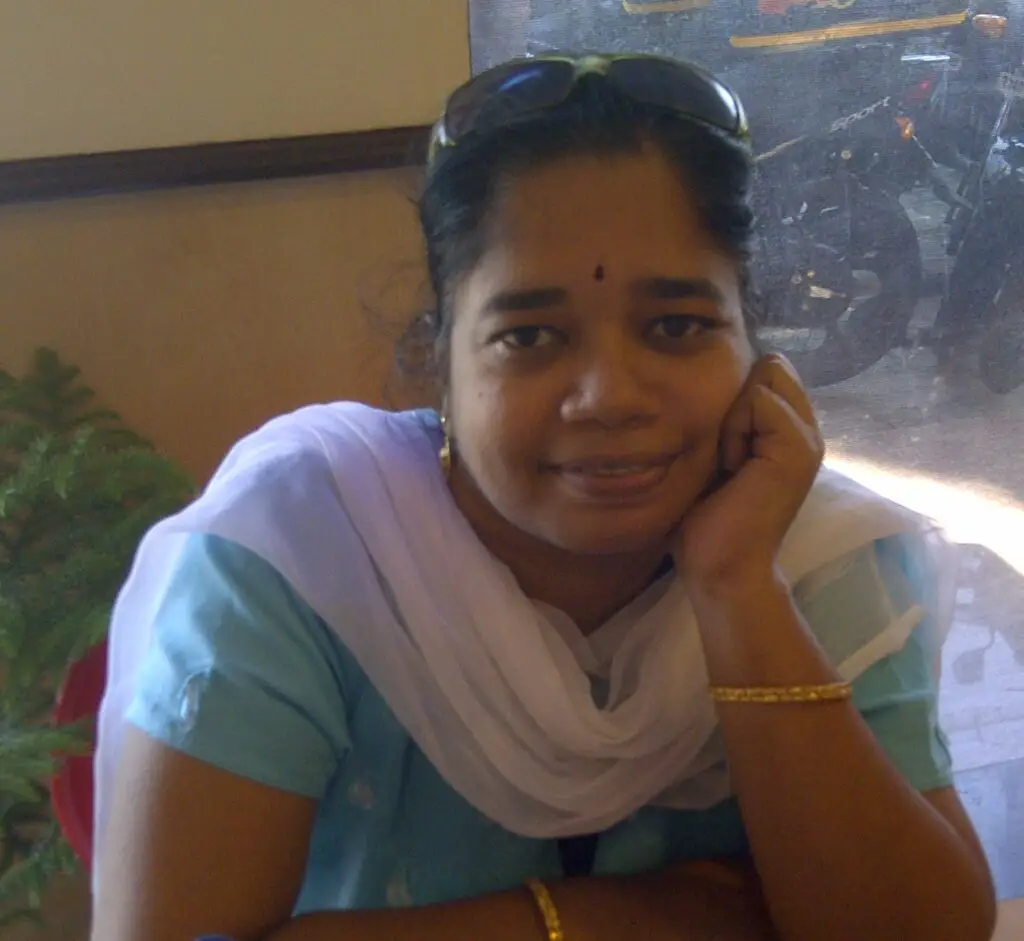 Suhasini, IP, is the Author of the book "Practical Tips for Kids Mental Health." As a certified kids and parents life coach, she helps/guides you toward a happy family life for your kids. She firmly believes, that "Emotionally Happy Kids of today are the Mentally Strong and Happy Citizens of tomorrow." Let's make the world a happy and beautiful place for our kids to thrive.