The ultimate guide for your Thanksgiving Vacation Ideas for Families
As the leaves turn to shades of crimson and gold, and a crispness fills the air, a special kind of magic comes alive during the Thanksgiving season. It's a time when we gather around the table, share stories, and give thanks for the blessings that enrich our lives. But what if, this year, we could take that cherished tradition a step further? What if we could exchange our cozy living rooms for captivating destinations, our familiar recipes for exotic cuisines, and our everyday routines for unforgettable adventures?
In a world where time feels fleeting, there's something profoundly beautiful about carving out moments to create lasting memories with the people who matter most – our families. With its essence of gratitude and togetherness, Thanksgiving serves as the perfect backdrop for such escapades. It's a time when we can step out of our comfort zones and embark on journeys that rejuvenate our spirits and deepen our bonds with our loved ones.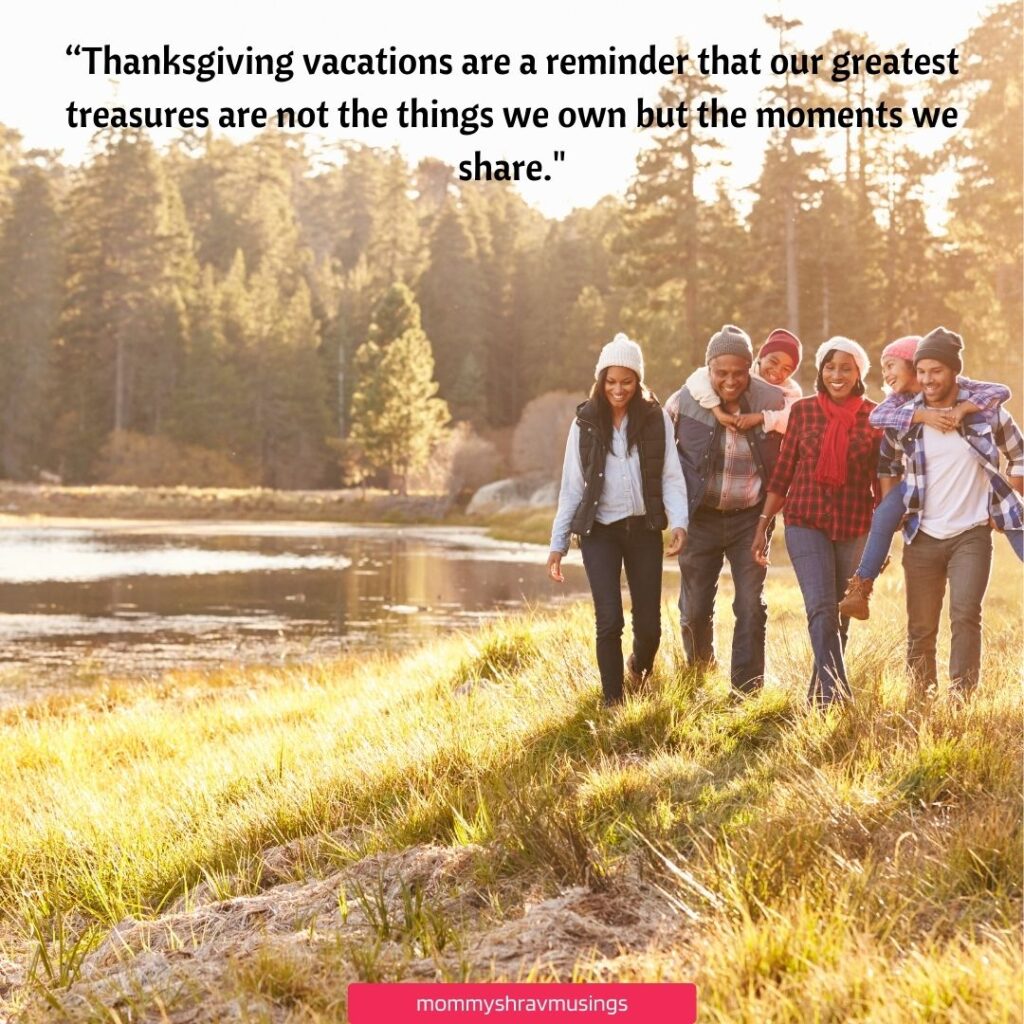 In this blog post, we invite you to explore a world of Thanksgiving vacation ideas, each one a unique opportunity to craft the holiday of your dreams. These destinations are more than just places on a map; they are experiences filled with emotion, adventure, and the promise of heartwarming moments. So, why not trade in the usual and embark on an extraordinary Thanksgiving adventure? Let the following pages be your guide to making this holiday truly unforgettable.
Why should we opt for a vacation during Thanksgiving?
Going for a vacation during the Thanksgiving holidays can be a fantastic idea for families for several reasons:
a. Quality Family Time:
Thanksgiving is all about spending time with loved ones, and a vacation allows for uninterrupted quality time together. Away from the distractions of daily life, families can bond and create lasting memories.
Away from the hustle and bustle of daily life, families have an opportunity to reconnect without the usual pressures and distractions, promoting stronger family bonds.
While traditional Thanksgiving celebrations are wonderful, breaking from routine and having an adventure can be refreshing. It allows families to create new traditions and experiences.
Here are some fun ideas for playing family games during the Thanksgiving holiday and bonding together.
b. Exposure to New Cultures:
Traveling to a different destination exposes families to new cultures, cuisines, and traditions. It's an educational experience that can broaden children's horizons and promote tolerance and understanding.
Traveling during Thanksgiving encourages reflection and gratitude. It allows families to appreciate the world's beauty, each other's company, and the blessings they have in their lives.
Visiting museums, historic sites, or culturally rich destinations during Thanksgiving can be an enriching experience for children, helping them learn more about the world and its history.
c. Special Thanksgiving Meals:
Hosting a Thanksgiving dinner or gathering at home can be stressful with cooking, cleaning, and entertaining. It's a great way to savor the holiday without the work.
Many hotels and resorts offer special Thanksgiving meals, allowing families to enjoy a traditional feast without the hassle of cooking and cleaning.
Going on vacation relieves families of the burden of hosting a feast, enabling them to relax and enjoy the holiday without the usual stress.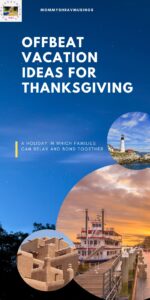 d. Less Crowded Tourist spots:
Some famous tourist destinations are less crowded during Thanksgiving, as it falls between the peak summer and winter holidays. This means shorter lines, less congestion, and a more peaceful experience for the family.
Sometimes, you may find good deals and discounts on accommodations and attractions during the Thanksgiving holiday, making it a budget-friendly time to travel.
Many destinations showcase beautiful fall foliage during Thanksgiving, providing a scenic backdrop for family photos and outdoor activities.
e. Appreciation and Gratitude:
Traveling during Thanksgiving encourages reflection and gratitude. It allows families to appreciate the world's beauty, each other's company, and the blessings they have in their lives.
Traveling always broadens one's horizons and thinking by introducing us to new cultures and people.
Remember to plan and book your vacation well in advance, considering every family member's preferences and interests. With these Thanksgiving vacation ideas for families, you can have a wonderful holiday, create lasting memories, and strengthen your connections.
Thanksgiving Vacation Ideas for Families:
Thanksgiving is a beautiful time for a vacation, and exploring offbeat destinations can provide a unique and memorable experience. Here are some offbeat Thanksgiving vacation ideas for families:
1. Sedona, Arizona:
Attractions: Known for its breathtaking red rock formations, Sedona is a haven for outdoor enthusiasts. Hike or take a jeep tour to explore the scenic beauty of places like Cathedral Rock and Bell Rock.
Activities: Enjoy mountain biking, hot air balloon rides, and stargazing. The town is also home to a thriving arts and wellness community.
Weather: November offers a cool and pleasant climate.
2. Asheville, North Carolina: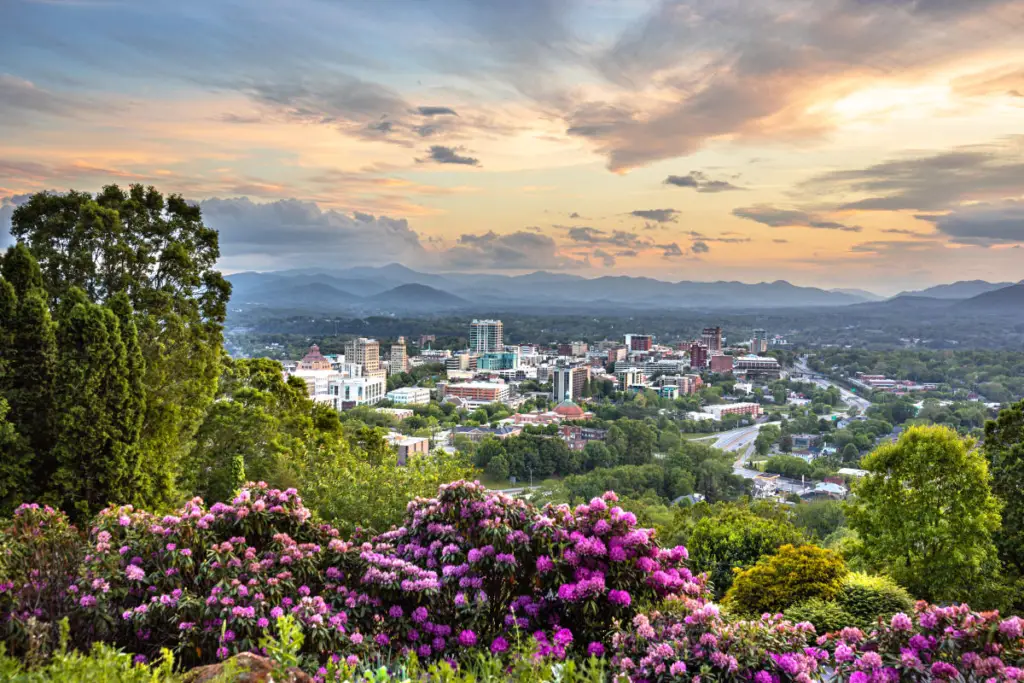 Attractions: Asheville is famous for the historic Biltmore Estate, the largest privately-owned house in the U.S. The Blue Ridge Mountains provide a stunning backdrop.
Activities: Explore the vibrant arts scene, visit craft breweries, and take scenic drives along the Blue Ridge Parkway for stunning fall foliage.
Weather: Expect mild and cool weather in November.
3. Savannah, Georgia: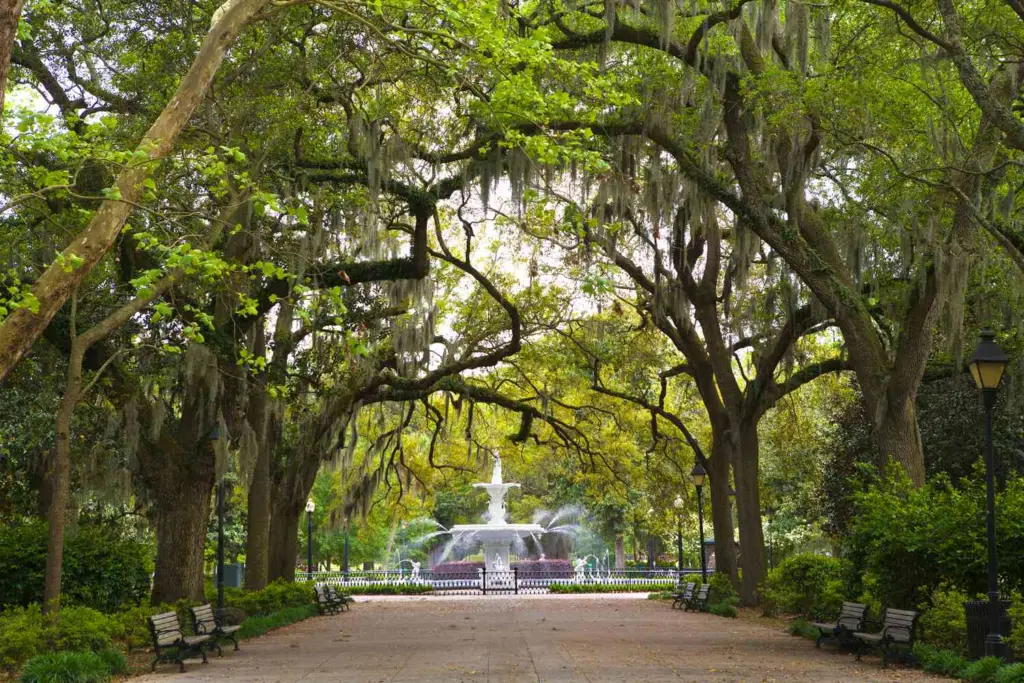 Attractions: Savannah's historic district is picturesque, with cobblestone streets, oak trees draped in Spanish moss, and well-preserved architecture.
Activities: Take a trolley tour, visit historic homes and museums, and savor Southern cuisine at local restaurants.
Weather: November offers pleasant and mild temperatures.
4. Lake Tahoe, California/Nevada: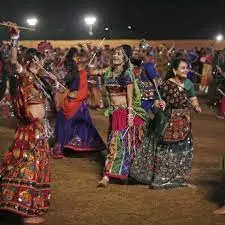 Attractions: Lake Tahoe is a year-round outdoor paradise with beautiful lake views, ski resorts, hiking trails, and water activities.
Activities: Enjoy skiing or snowboarding if there's early snow, and explore the stunning landscapes.
Weather: November may bring the start of the ski season, with temperatures ranging from cool to cold.
5. Santa Fe, New Mexico: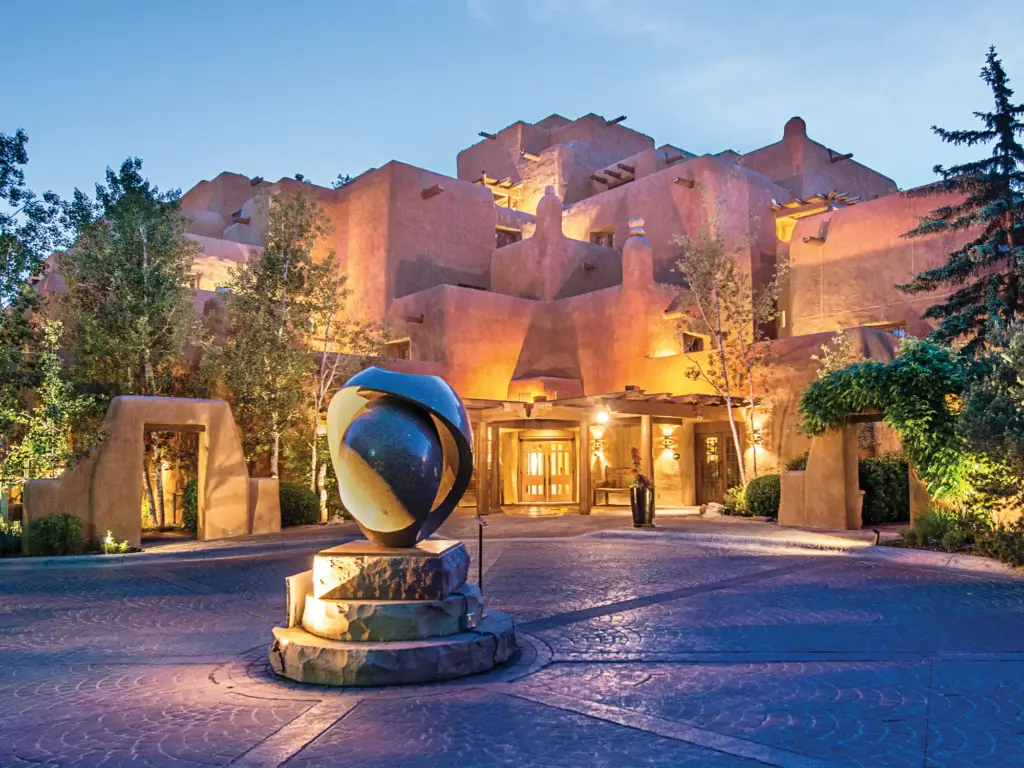 Attractions: Santa Fe is renowned for its Pueblo-style architecture, art galleries, and rich cultural heritage.
Activities: Explore the historic Plaza, visit art museums, and savor the unique flavors of Southwestern cuisine.
Weather: Expect cool and crisp fall weather.
Here are some excellent tips for making your holidays a stress-free affair.
6. Charleston, South Carolina:
Attractions: Charleston boasts a well-preserved historic district, beautiful gardens, and antebellum architecture.
Activities: Take a historic walking tour, dine at upscale restaurants, and relax on nearby beaches.
Weather: November offers mild and pleasant temperatures.
7. Portland, Maine: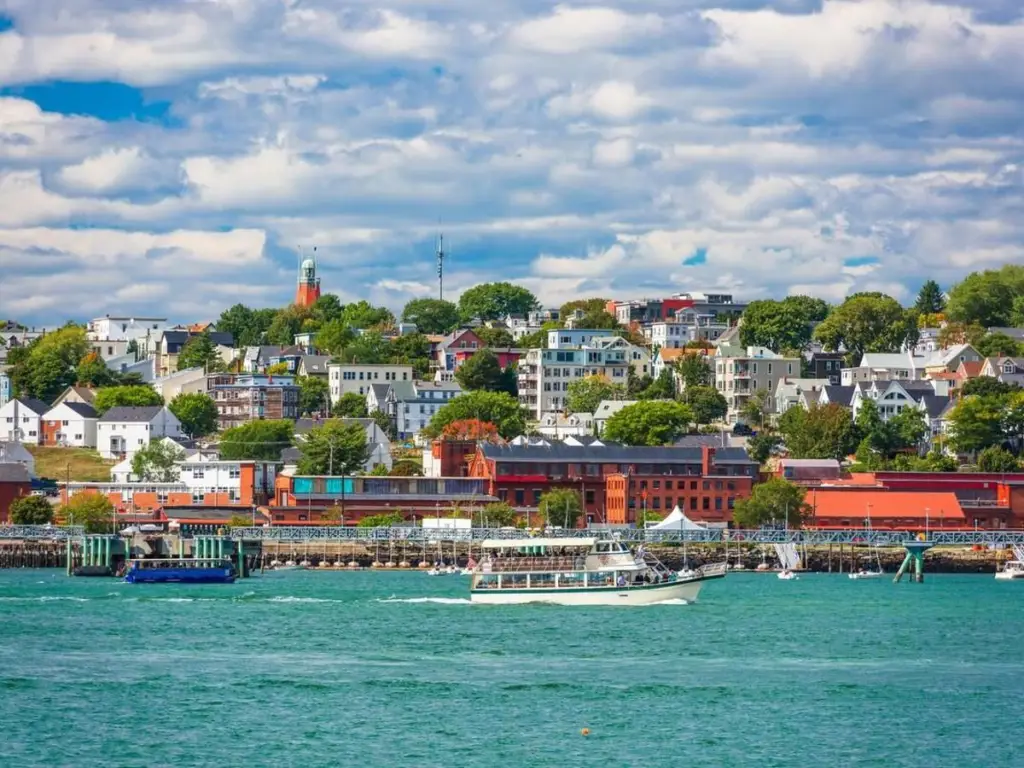 Attractions: Portland is a coastal city known for its working waterfront, historic Old Port, and lighthouses.
Activities: Explore the Old Port, enjoy fresh seafood, and visit nearby lighthouses and state parks.
Weather: It can be chilly in November, so bring warm clothing.
8. Taos, New Mexico: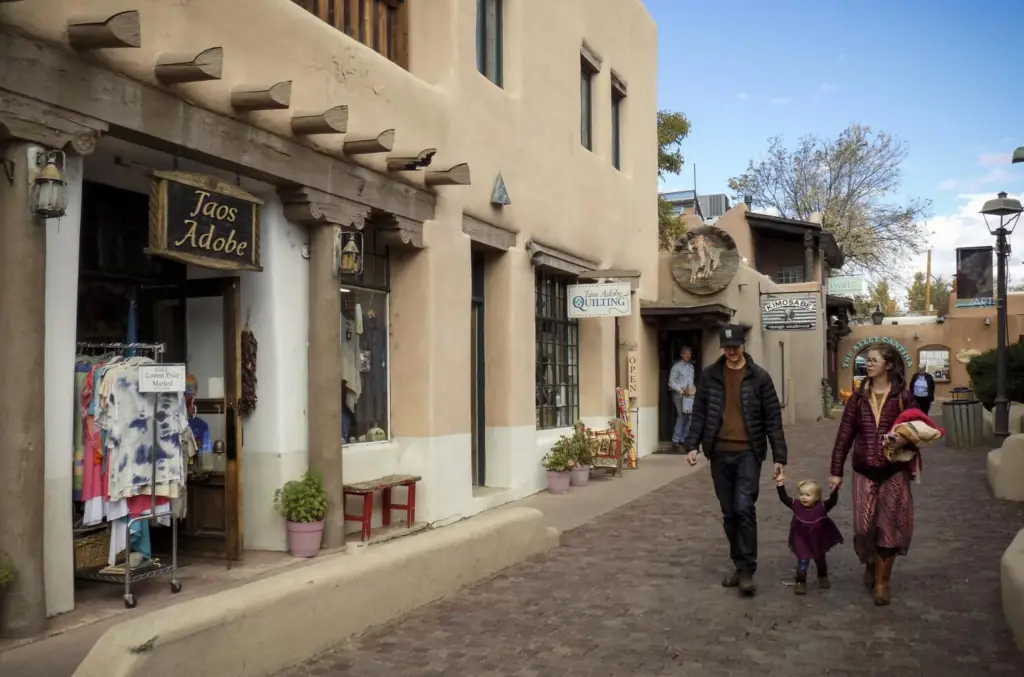 Attractions: Taos is a haven for artists, with distinctive adobe architecture and the historic Taos Pueblo.
Activities: Visit art galleries, explore the pueblo, and enjoy outdoor adventures in the surrounding mountains.
Weather: Expect cool and crisp fall weather.
9. Bar Harbor, Maine: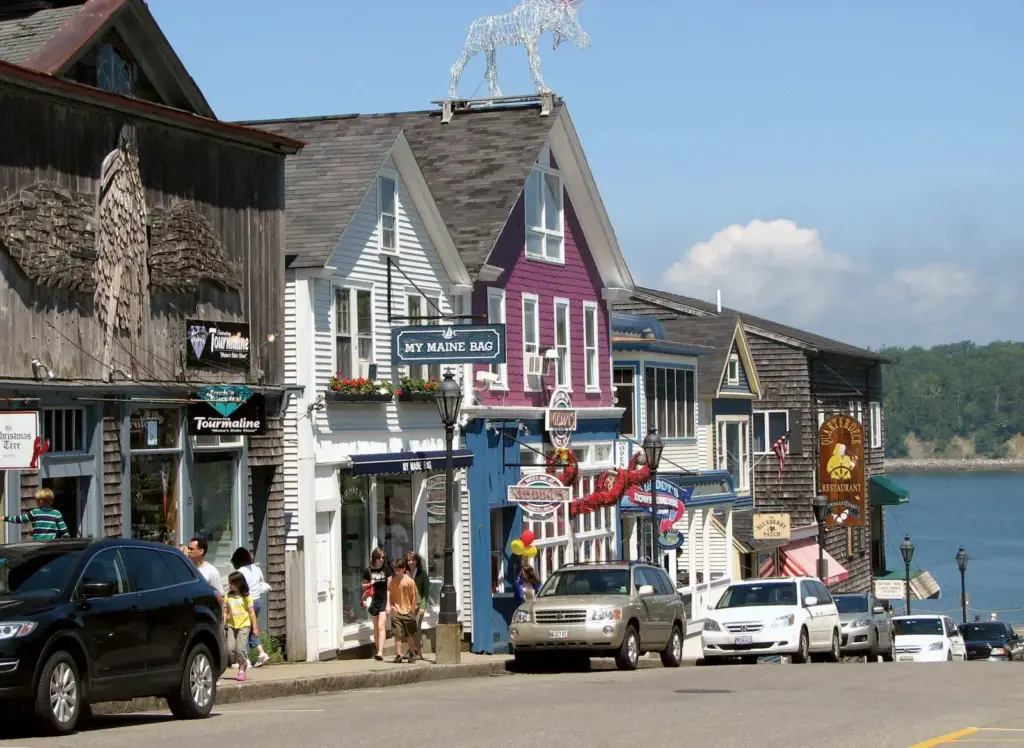 Attractions: Bar Harbor serves as a gateway to Acadia National Park and features coastal beauty, rocky shores, and Acadia's stunning landscapes.
Activities: Hike, bike, bird watch, or go whale watching in Acadia. Enjoy a traditional New England Thanksgiving.
Weather: November can be chilly, so dress warmly for outdoor activities.
10. Santa Barbara, California:
Attractions: Santa Barbara offers beautiful beaches, Mediterranean-style architecture, and the Santa Ynez wine country.
Activities: Relax on the beaches, explore local wineries, and dine with ocean views.
Weather: November provides pleasant and mild temperatures.
11. Mackinac Island, Michigan: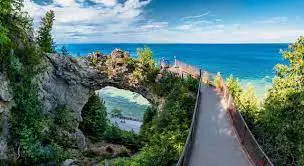 Attractions: Mackinac Island is known for its Victorian charm, horse-drawn carriages, and the iconic Grand Hotel.
Activities: Explore the island by bike or horse-drawn carriage, visit Fort Mackinac, and enjoy the serene atmosphere.
Weather: November can be pretty cool, so bring warm clothing.
Please remember that these are just overviews of the destinations, and each place has unique attractions and activities to discover. Enjoy your offbeat Thanksgiving vacation!
Parting Thoughts:
As we close the chapter on our exploration of Thanksgiving vacation ideas for families, we're reminded that this holiday season is not just about the destination; it's about the journey, the people we share it with, and the unforgettable moments we create along the way. Thanksgiving, with its warmth and spirit of gratitude, offers us the perfect canvas to paint new memories and traditions.
Here are some excellent and fun Thanksgiving activities for your teens and preteens.
In a world that often feels rushed and demanding, these Thanksgiving vacations are a pause button that allows us to reconnect, reflect, and appreciate the beauty and diversity of our planet. Each place holds its own charm and promises unique experiences, but what unites them all is the opportunity to create lasting memories, deepening our understanding of the world and our place in it.
This Thanksgiving, we encourage you to step outside your comfort zone, embark on an adventure, and let the magic of travel infuse your holiday with something extraordinary. Whether you explore a new city, immerse yourself in nature, or relax on a pristine beach, remember that the journey, shared moments, and the bonds you strengthen make this holiday truly special.
From our family to yours, we wish you a Thanksgiving filled with love, gratitude, and the joy of discovering the world together. As you embark on your Thanksgiving adventure, may your hearts be full, your spirits rejuvenated, and your memories cherished for a lifetime. Happy travels, and may your Thanksgiving be a celebration of the beautiful tapestry of life!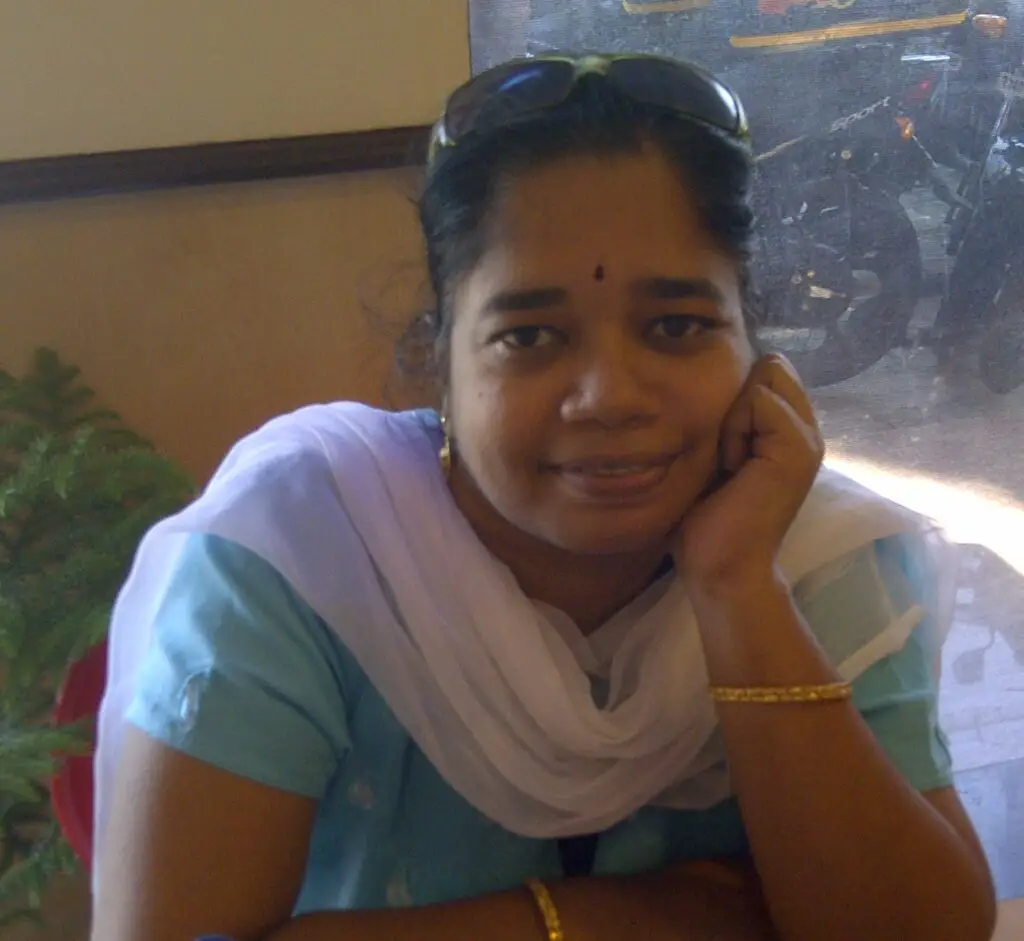 Suhasini, IP, is the Author of the book "Practical Tips for Kids Mental Health." As a certified kids and parents life coach, she helps/guides you toward a happy family life for your kids. She firmly believes, that "Emotionally Happy Kids of today are the Mentally Strong and Happy Citizens of tomorrow." Let's make the world a happy and beautiful place for our kids to thrive.