Summer is a magical time. The days grow longer as the sun shines brighter; the toddlers, curious creatures, use these bright sunny days as a giant canvas for their boundless imagination and curiosity.
The toddler years are so much fun and memorable. As parents, we want to make the most of this particular season and create cherished memories that will last a lifetime. That's why we've carefully curated the summer bucket list tailor-made for your adventurous toddlers, which is must-do and fun for you and your toddler.
By immersing ourselves in our toddlers' world, we create unforgettable memories and forge deeper connections with them. We get to witness firsthand their awe and wonder as they experience the simple joys of life—the feeling of sand between their fingers, the sound of waves crashing on the shore, and the delight of chasing bubbles in the breeze. These shared experiences build a strong foundation of love, trust, and togetherness that will shape their lives and our relationships with them.
You might want to check this summer bucket list for your older kids.
Summer Bucket List for Toddlers:
This summer bucket list for toddlers is packed with a delightful blend of exciting outdoor escapades and engaging indoor projects. It's designed to capture their hearts, minds, and imaginations while ensuring they have a blast every step of the way. Whether your little ones are budding nature enthusiasts, budding artists, or simply seeking new and thrilling experiences, this list has something for every toddler.
This summer bucket list is not just about having fun; it's also an opportunity for toddlers to develop their motor skills, stimulate their senses, and nurture their creativity and cognitive abilities. From planting flowers or vegetables in a small garden to participating in mini-science experiments or building structures with blocks and Lego bricks, these activities offer valuable learning experiences while keeping the focus on fun.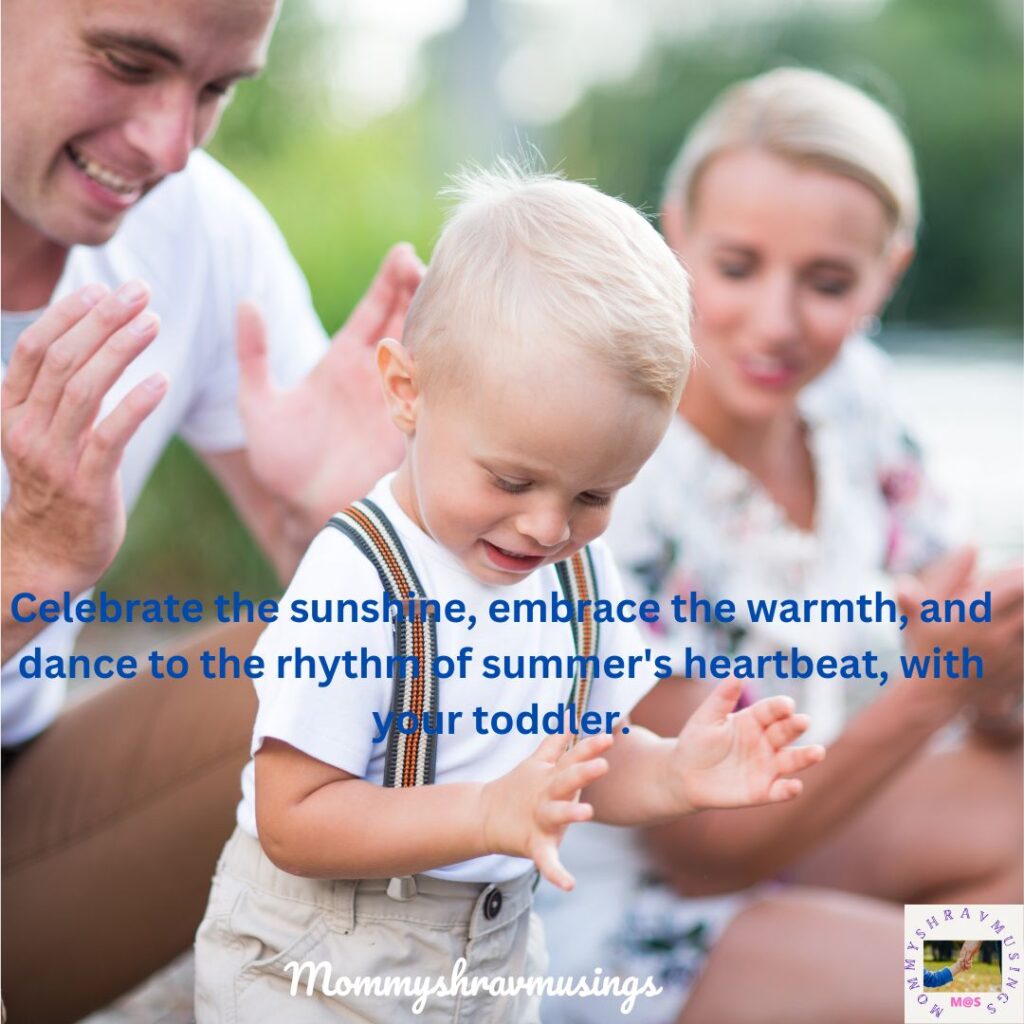 1. Build sandcastles at the beach.
2. Have a picnic in the park.
3. Play with water balloons in the backyard.
4. Go on a nature scavenger hunt.
5. Have a backyard campout with a tent.
6. Plant flowers or vegetables in a small garden.
7. Blow bubbles and try to catch them.
8. Have a teddy bear tea party.
9. Explore a local zoo or petting farm.
10. Play with sidewalk chalk and draw pictures.
11. Set up a mini water park in the backyard with sprinklers and a kiddie pool.
12. Have a family bike ride or walk on a nature trail.
13. Play with playdough and create different shapes.
14. Go on a bug hunt in the garden.
15. Have a sensory play day with water, sand, and sensory bins.
16. Visit a local farm and learn about farm animals.
17. Build a fort using pillows and blankets.
18. Go on a boat ride or a paddleboat adventure.
19. Play dress-up with costumes and accessories.
20. Have a mini Olympics in the backyard with games like sack races and hula hooping.
Related Read: Do you have an idea as to how to keep your teenager busy this summer?
21. Visit a children's museum or science center.
22. Paint with watercolors outdoors.
23. Have a teddy bear picnic in the backyard.
24. Play in a sprinkler on a hot day.
25. Create a nature-inspired art project using leaves, flowers, and twigs.
26. Set up an obstacle course in the backyard.
27. Go on a family camping trip.
28. Have a puppet show with sock puppets.
29. Play with musical instruments and have a jam session.
30. Visit a local library for storytime and borrow books.
31. Play in a local park playground.
32. Have a movie night with popcorn and family-friendly movies.
33. Play with a sensory bin filled with rice, beans, or colored pasta.
34. Take a trip to the beach and collect seashells.
35. Make homemade popsicles with fruit juice.
36. Go on a nature walk and identify different plants and trees.
37. Play with water toys in a baby pool.
38. Have a mini science experiment day with vinegar and baking soda.
39. Set up a lemonade stand and sell drinks to neighbors.
40. Go on a family road trip to a nearby destination.
41. Have a painting session with washable paints and large paper.
42. Play with toy cars and create a racetrack in the backyard.
43. Visit a local splash pad or water park.
44. Have a bubble wrap dance party.
45. Play with kinetic sand or cloud dough.
46. Visit a local fire station and learn about fire safety.
47. Build with blocks or Lego bricks.
48. Go on a nature hike and have a picnic.
49. Have a treasure hunt with hidden objects or treats.
50. Play in a local playground sandbox.
51. Create a DIY bird feeder and observe birds.
52. Have a family game night with age-appropriate board games.
53. Visit a local aquarium and learn about marine life.
54. Play with a water table and plastic toys.
55. Set up a backyard obstacle course with tunnels and cones.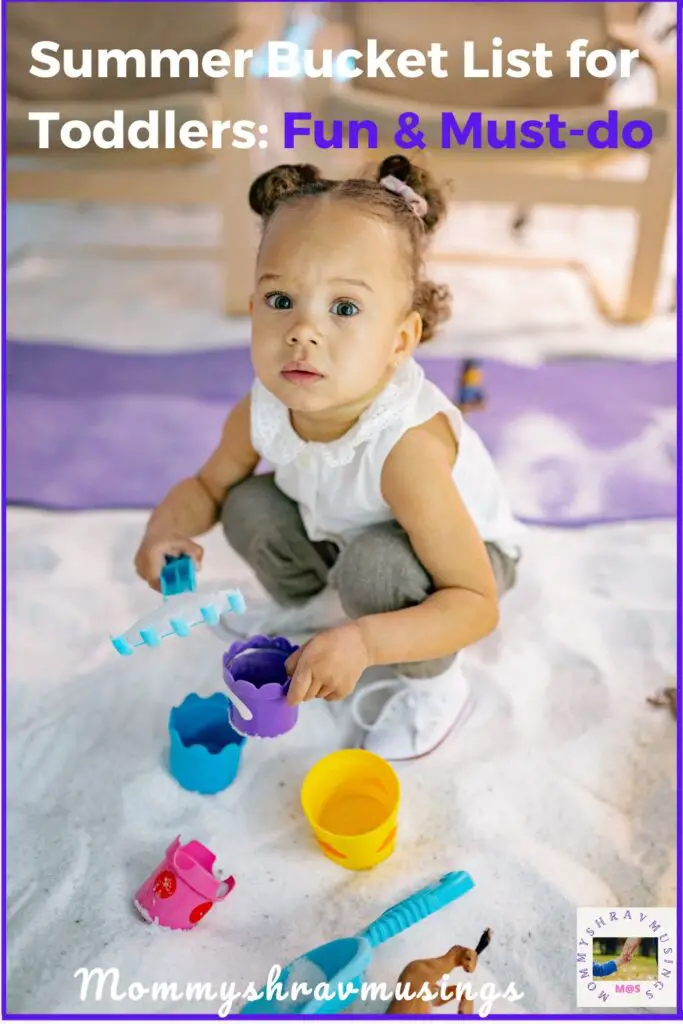 56. Have a dance party with kid-friendly music.
57. Go on a family fishing trip (catch and release).
58. Play with puppets and put on a puppet show.
59. Visit a local children's theater for a kid-friendly performance.
60. Have a sensory play day with shaving cream or whipped cream.
61. Go on a family picnic in a botanical garden.
62. Play with toy dinosaurs and create a prehistoric scene.
63. Set up a mini-bowling alley in the hallway with plastic pins.
64. Have a family photoshoot outdoors.
65. Play with a parachute or large sheet in the backyard.
66. Visit a local butterfly house or butterfly garden.
67. Have a teddy bear dress-up and fashion show.
68. Create a DIY musical instrument using recycled materials.
69. Play with a large sensory bin filled with colored rice or oats.
70. Have a family art project and create a collaborative painting.
In case you want to unwind and relax this summer, then check out these self-care tips for parents in Summer.
71. Visit a local children's farm or petting zoo.
72. Play with a bubble machine or bubble gun.
73. Set up a mini car wash station for toy cars.
74. Have a backyard picnic and invite friends.
75. Play with a ball pit or create a DIY ball pit at home.
Remember to adapt the activities based on your toddler's age and abilities, and always prioritize safety. Enjoy the summer with your little one!
Parting Thoughts:
Summers with toddlers are truly magical. These precious years pass by in the blink of an eye, and before we know it, our little ones will embark on new adventures as they grow older. That's why it's essential to seize the opportunity and make the most of these sunny days filled with laughter, exploration, and boundless joy.
Moreover, summers with toddlers teach us to slow down and appreciate simple pleasures. Amidst our busy lives, these precious moments offer a chance to disconnect from the digital world and connect on a deeper level with our little ones. Through their innocent eyes, we rediscover the magic in everyday things—a ladybug perched on a leaf, a rainbow painted across the sky, or the sound of their laughter ringing through the air.
So, let's savor these summers with our toddlers. Let's cherish the sticky ice cream kisses, the shared giggles under the sprinklers, and the bedtime stories whispered in sleepy voices. These moments shape their childhood and create lasting impressions that stay with them throughout life.
QOTD: Ask your child what's their favorite summer adventure or activity this year, which they wouldn't want to miss, and why it is so.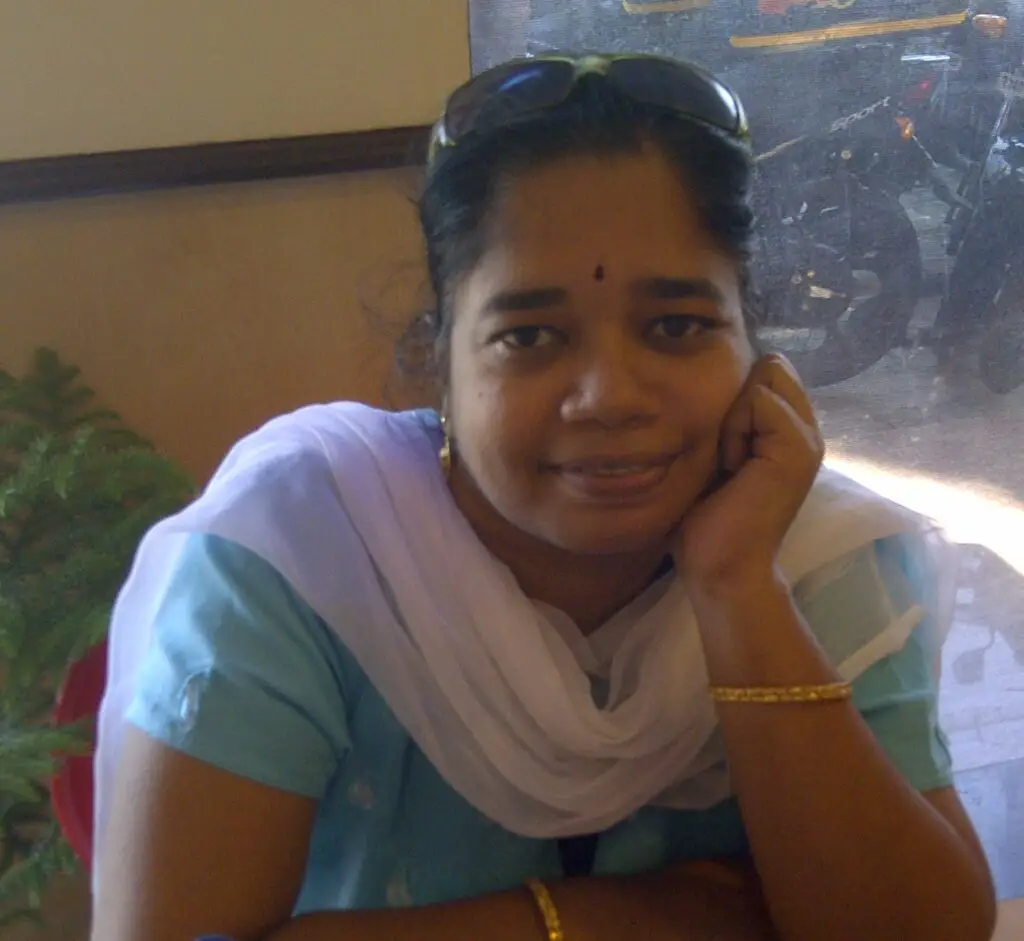 Suhasini, IP, is the Author of the book "Practical Tips for Kids Mental Health." As a certified kids and parents life coach, she helps/guides you toward a happy family life for your kids. She firmly believes, that "Emotionally Happy Kids of today are the Mentally Strong and Happy Citizens of tomorrow." Let's make the world a happy and beautiful place for our kids to thrive.