The name of the book in itself is quite inviting, as I heard and read about Konkan during my school days. Since I have never been to that part of India, I felt compelled to pick this book up for my review under the travel genre.
This book does complete justice to its name and takes us on a virtual tour of the hitherto relatively unknown yet very beautiful place called Konkan. Konkan is the area covering Maharastra and part of Goa. And this book talks mainly about Sindhudurg, a relatively unknown place again.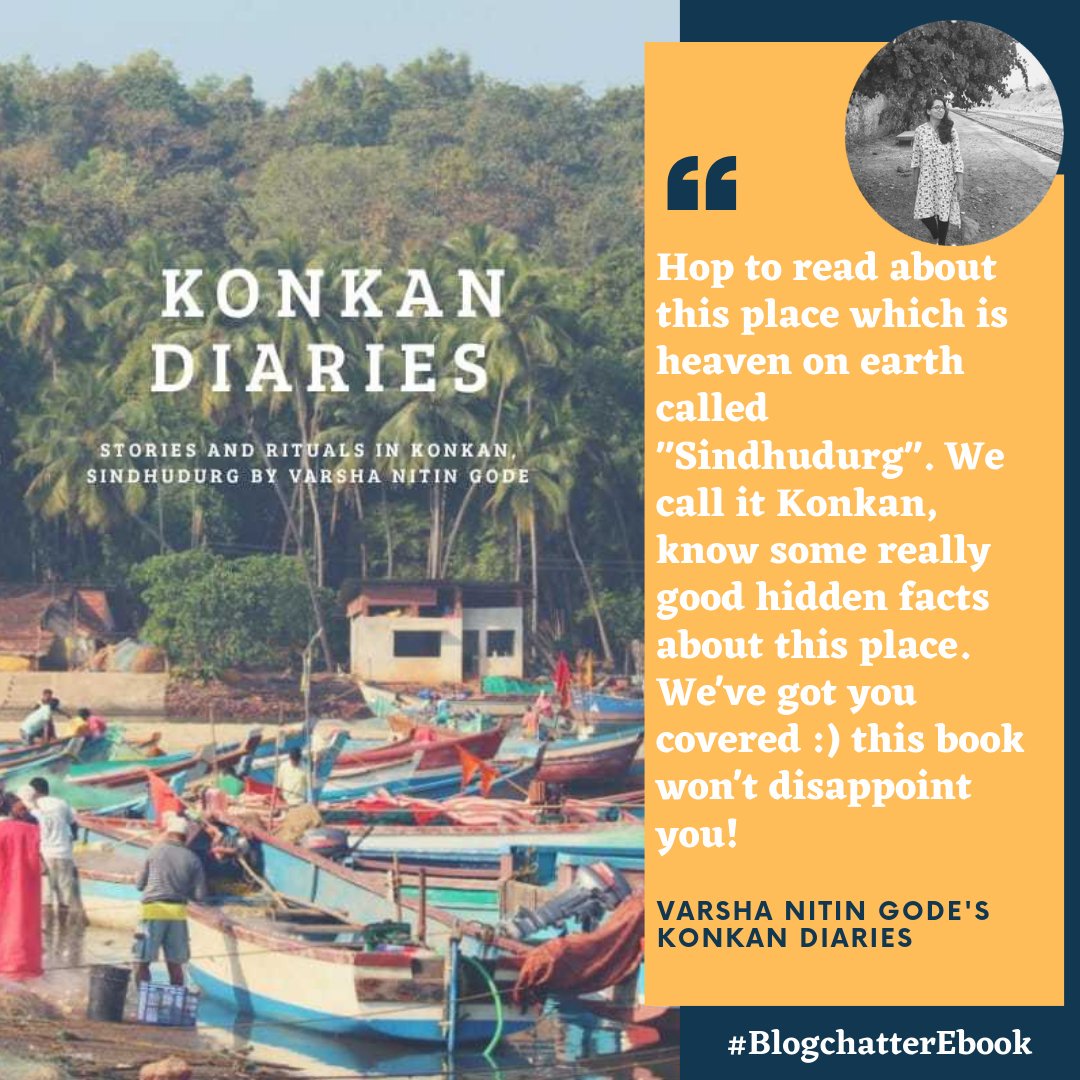 Review:
Varsha (the Author of the book) is from Sindhudurg, so takes us on a long trip down the Sindhudurg. So there were a lot of personal anecdotes and tips given by Varsha which are really helpful for the first time traveler to this place.
Varsha's love for the local cuisine and the local markets comes across very clearly in this book. She covers every single place in this region and her warmth while covering these places is enough to tempt a person to visit this place.
Pros:
Her interest in local dialect also comes across very clearly and Varsha teaches few phrases in the local language (Malvani) and this is definitely the highlight of the book. This book covers all the hidden gems of Konkan in one place.
Cons:
As such, am very happy with the travel-related information given here in this book and there are no negative comments from my end. But being a historic buff, I would have preferred this book more if its also laced with few titbits of history. But expecting history in a travel book might be little too much what say, friends?
Recommendation:
A must-read for the people planning their trip to Konkan region especially Sindhudurg. Varsha's language tips will help us deal with the locals and her tips on shopping areas are a must for ever traveller.
About the Author:
Varsha is a lifestyle blogger and blogs at vrag . She blogs mainly about skin and hair care. She also blogs about travel and food too. She recommends mostly Organic beauty care products.
Reviewer's Note: This review is a part of the Blogchatter Ebook review program. For my other reviews under this category, please click here.
Rating and other Details:
Book Title: Eco Baby Care and Green Parenting
Genre: Travel
Author: Varsha Nitin
Number of Pages: 24
Available: PDF, Blog Chatter Library
My Rating: 4.0/5.0