Single motherhood is a journey filled with unique challenges and rewards. To support and empower single moms, I've compiled a list of 10 must-read books for single moms in 2023. These books cover various topics, from practical advice to emotional well-being, providing valuable insights and guidance for single mothers. Whether you're a newly single mom navigating uncharted waters or a seasoned pro seeking fresh insights, these literary companions are here to guide you, uplift your spirits, and provide you with valuable tools to thrive.
So, let's embark on this literary journey together because, as single moms, you're never truly alone when you have these books' wisdom. Here's to a year of growth, self-discovery, and empowerment in 2023!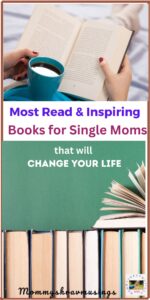 Life-changing Books for Single Moms:
Here are the most recommended top books that single moms may find valuable, spanning different genres and offering insights into their unique challenges and needs.
How do you announce your pregnancy as a single mom? Here are some cute ways for you to do it.
The Single Mom's Survival Guide by Patrice Karst and Ellen Sue Stern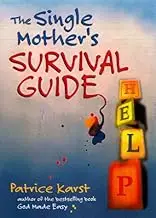 This book emphasizes the importance of self-care for single moms, highlighting that caring for oneself is not selfish but necessary to be a better parent. It offers practical advice on managing finances and creating a support network, helping single moms build resilience and independence.
The book encourages single moms to embrace their unique strengths and teaches them how to communicate effectively with their children, fostering a strong parent-child bond.
---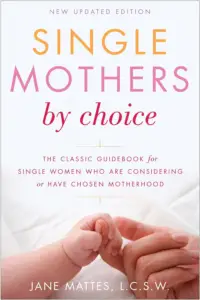 "Single Mothers by Choice: A Guidebook for Single Women Who Are Considering or Have Chosen Motherhood" by Jane Mattes
This book explores the psychological and emotional aspects of choosing single motherhood, providing insights into decision-making and addressing common fears and doubts. It offers a comprehensive guide to the practicalities of single motherhood by choice, including information on assisted reproduction options, legal considerations, and financial planning.
This book emphasizes the importance of building a support network and finding like-minded communities, helping single mothers by choice navigate their unique journey with confidence.
---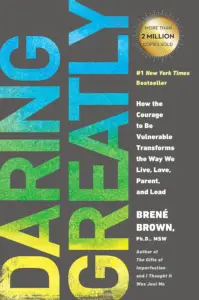 Daring Greatly: How the Courage to Be Vulnerable Transforms the Way We Live, Love, Parent, and Lead by Brené Brown
While not exclusively focused on single motherhood, this book delves into the power of vulnerability and how embracing vulnerability can lead to more authentic and fulfilling relationships with children and others.
It discusses the concept of shame resilience, which can be particularly relevant for single moms facing societal judgment or internalized guilt about their situation. Brené Brown's research on shame, vulnerability, and courage can empower single moms to be more resilient, self-compassionate, and emotionally connected with their children.
---
"The Kickass Single Mom: Be Financially Independent, Discover Your Sexiest Self, and Raise Fabulous, Happy Children" by Emma Johnson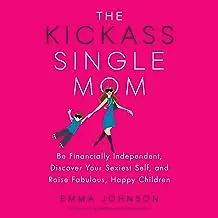 Emma Johnson's book focuses on financial independence and provides actionable advice for single moms to take control of their finances and secure a stable future for themselves and their children. It delves into the importance of self-care, including physical and emotional well-being, while addressing common challenges single moms face in balancing their personal and parenting lives.
The book offers practical tips on co-parenting, dating, and building a fulfilling life as a single mom, emphasizing that single motherhood can be a path to empowerment and happiness.
---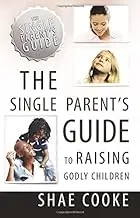 "The Single Parent's Guide to Raising Godly Children" by Shae Cooke
Shae Cooke's book combines parenting advice with spiritual guidance, helping single moms navigate the challenges of raising children with a strong moral and spiritual foundation. It discusses strategies for effective communication with children and offers insights into creating a loving and supportive home environment.
The book encourages single moms to embrace their role as spiritual leaders in their families, fostering faith, resilience, and character development in their children.
---
"Strong Mothers, Strong Sons: Lessons Mothers Need to Raise Extraordinary Men" by Meg Meeker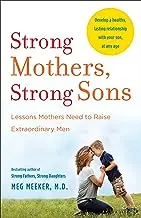 Meg Meeker's book explores the unique relationship between single mothers and their sons, offering insights into how single moms can nurture their boys' character, resilience, and emotional well-being. This book discusses the importance of positive male role models and guides how single moms can help their sons navigate the challenges of adolescence and young adulthood.
The book empowers single moms to be strong, loving, and influential figures in their sons' lives, helping them become extraordinary men.
---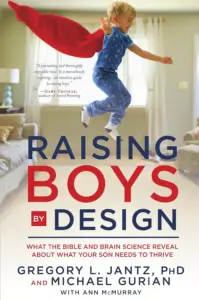 "Raising Boys by Design: What the Bible and Brain Science Reveal About What Your Son Needs to Thrive" by Gregory L. Jantz, Ph.D., and Michael Gurian
This book combines biblical wisdom with scientific insights to provide single moms with a comprehensive understanding of their sons' unique needs and development. It explores the importance of nurturing a strong mother-son bond and offers practical strategies for raising emotionally intelligent and resilient boys.
The book highlights the role of faith and values in shaping boys' character, helping single moms raise sons who spiritually and emotionally thrive.
---
"The Five Love Languages of Children" by Gary Chapman and Ross Campbell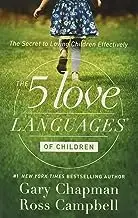 While not specific to single parenting, this book explores the concept of love languages and how understanding a child's love language can strengthen the parent-child relationship. It provides practical advice on expressing love in ways that resonate with each child, promoting a deeper emotional connection and sense of security.
Understanding and applying love languages can be precious for single moms, as it helps them foster strong bonds with their children even in challenging circumstances.
---
"The Single Mother's Guide to Raising Remarkable Boys" by Gina Panettieri and Phillip S. Hall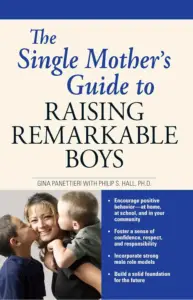 This book provides valuable insights into the unique dynamics of raising boys as single mothers. It explores boyhood's emotional, social, and psychological aspects, helping single moms better understand and connect with their sons.
The book offers a wealth of practical parenting strategies specifically tailored to the needs of single mothers. It covers topics such as effective communication, discipline, and fostering healthy relationships with boys, equipping single moms with essential tools for successful parenting. It guides instilling values, self-confidence, and emotional intelligence, helping single mothers raise sons well-prepared for life's challenges and opportunities.
---
Overwhelmed: The Life Of A Single Mom by Jennifer Barnes Maggio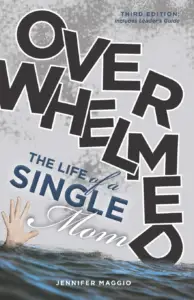 Jennifer Barnes Maggio's book offers a candid and authentic look at the life of a single mom. It gives readers real-life insights into single mothers' challenges, struggles, and triumphs, creating a sense of connection and understanding.
It offers practical advice and strategies for managing time, finances, and emotional well-being, helping single moms gain control and balance. And serves as a source of inspiration and empowerment for single mothers. It shares stories of resilience and determination, encouraging single moms to embrace their strengths and capabilities while providing a roadmap to navigate the complexities of single parenthood.
These books cover various topics relevant to single moms, from financial independence and spiritual guidance to parenting strategies and personal empowerment.
Here are some amazing quotes for single moms that will make you smile.
Parting Thoughts:
In the world of single motherhood, where every day brings new challenges and opportunities, one constant source of guidance and support can be found in these remarkable books' pages.
As we move towards the end of 2023, let's carry these books' wisdom with us. Let's implement practical strategies, nurture our emotional well-being, and embrace the unique joys of single motherhood. Whether you're a newly single mom seeking guidance or a seasoned one looking for fresh perspectives, these literary companions are here to guide you on your journey.
To all the single moms out there, you are not alone. Your strength, love, and determination shine through every challenge you face. May the pages of these books serve as a reminder that you are remarkable and your journey as a single mom is a story worth celebrating.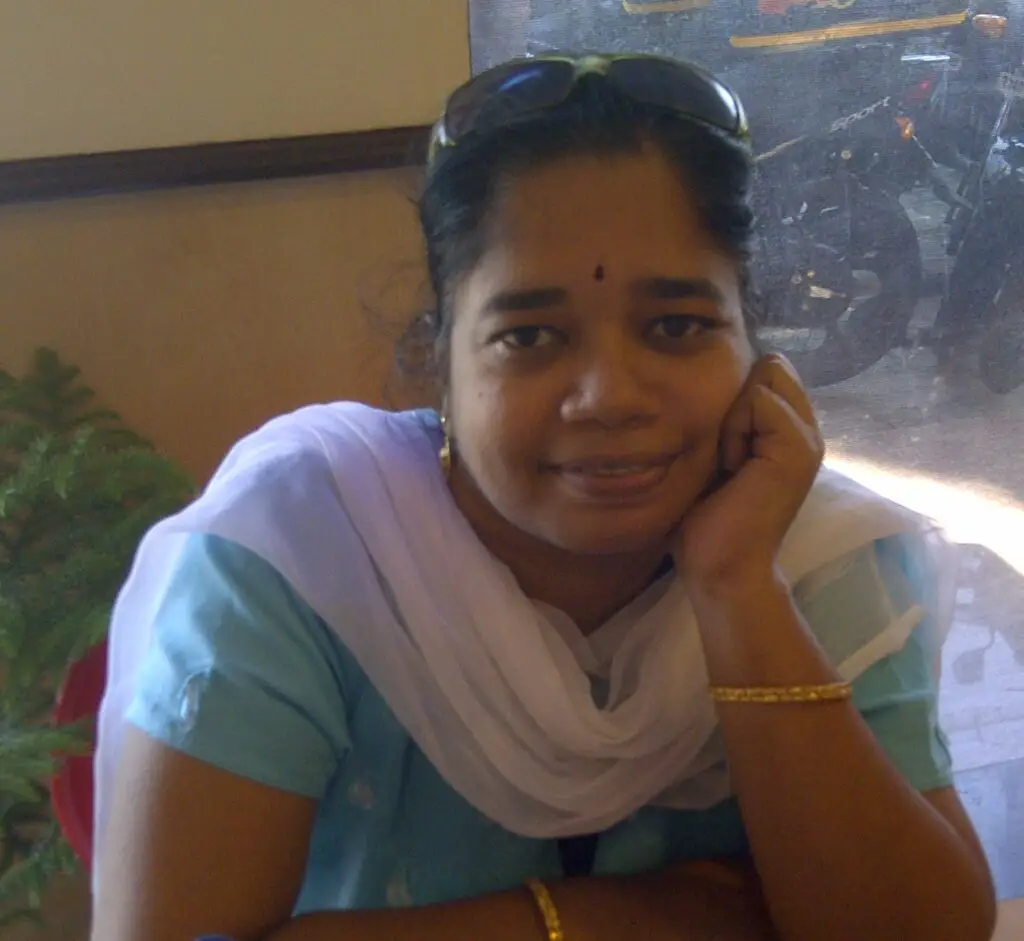 Suhasini, IP, is the Author of the book "Practical Tips for Kids Mental Health." As a certified kids and parents life coach, she helps/guides you toward a happy family life for your kids. She firmly believes, that "Emotionally Happy Kids of today are the Mentally Strong and Happy Citizens of tomorrow." Let's make the world a happy and beautiful place for our kids to thrive.