I got the book "India's Most Haunted" as a part of the Blogchatter Book review program, and this is my first try at this genre. I picked up this book primarily after seeing the book blurb, which mentioned all the spooky places we get to hear while growing up.
Book Details:
Book Name: India's Most Haunted
Author: Hari Kumar, K
Book Genre: Horror
Book Available at Amazon Kindle and Audible
Book Blurb:
There are places where the past lingers, making shapes in the moonlight and blowing in the curtains even as the air goes suddenly still.
K. Hari Kumar, the best-selling author of spine-chilling horror fiction, brings you the terrifying tales of some of India's most haunted places – including Bhangarh Fort, Malabar Hill's Tower of Silence, and Jammu and Kashmir's notorious Khooni Nala.
Whether you listen to them at night or in daylight, these stories will remain with you long after you've heard the last minute.
Related Read: Bloggers Unplugged Book Review
My Thoughts on India's Most Haunted:
Interesting read and a good narrative attracts the reader to the book and gets him hooked. At any point in a given time, the reader can easily read two/three stories at a single time.
My kid got enticed with the title, and that's when I took this book up for review through Blogchatter. The point I wanted to make here is that the narration style is so simple and easy that even a 9-year-old boy could easily read and understand. Of course, he got some chills after reading the first two stories and ran away. That's the story for another time about how I handled his fears.
Each story starts at a different place and has a different narrator. Hence, some stories are left uncompleted as the narrator disappears. So, it's left to the reader to complete the ending in his mind. Otherwise, they would leave many unanswered questions. That's the only drawback of the book. But that doesn't deter the readers, as different people think differently.
The book runs from one corner of India to another, and those places were in the news about some paranormal activity. The settings of each story were dealt with in an intricate pattern to give the reader enough chills. I would recommend this book to anyone interested in reading horror stories.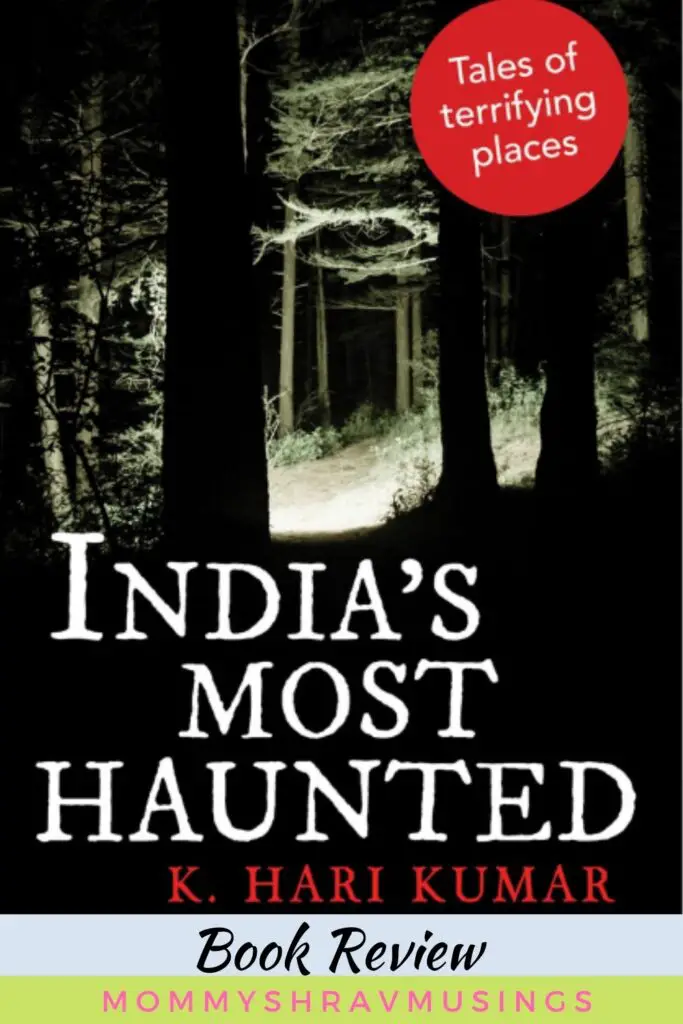 What I liked more in this book is the nature of the stories. They all are short, crisp, and concise. So that eases the life of the readers. They can read one or two stories whenever they get some time.
Related Read: My Life in Full Book Review
About the Author:
K. Hari Kumar, a.k.a. 'Horror Kumar,' is an Indian screenwriter and bestselling author of horror & psychological thriller novels. Hari was the first Indian writer on Amazon.com's global bestsellers list in the horror category. He has also written 50 horror short stories that were published in his 2019 book India's Most Haunted (HarperCollins India), which The Times of India deemed a must-read horror book and which was listed among HarperCollins's 100 best books (all-time) written by Indian writers.
His 2018 psychological horror, The Other Side of Her, spawned the Hindi language web series Bhram (2019) starring Kalki Koechlin. K. Hari's stories are known for strong female characters and sophisticated plot structures. His 2021 psychological horror, DAKHMA, has been acquired for screen adaptation and will be helmed by National Award-winning filmmaker Sanjoy Nag.
His Social handles are given below:
Instagram: @Harikumar
Twitter: @Harikumar
This post is also a part of the Blogchatter Book Chatter Program, and I got a free digital copy of the book in exchange for an honest review from my end. My thinking is nowhere influenced by anyone or anywhere.